Chewy Peanut Butter Cookies 
by Carly Cerniglia
Peanut butter cookies are my father's favorite, but I'm not a huge fan of dry, sugar-coated cookies. So, I mixed up my favorite type of cookies, the big, chewy kind, with his favorite classic peanut butter. These cookies are delicious and best warm out of the oven, and once cool, drizzled with chocolate. So tasty and satisfying, you'll be eating one, or two…or six!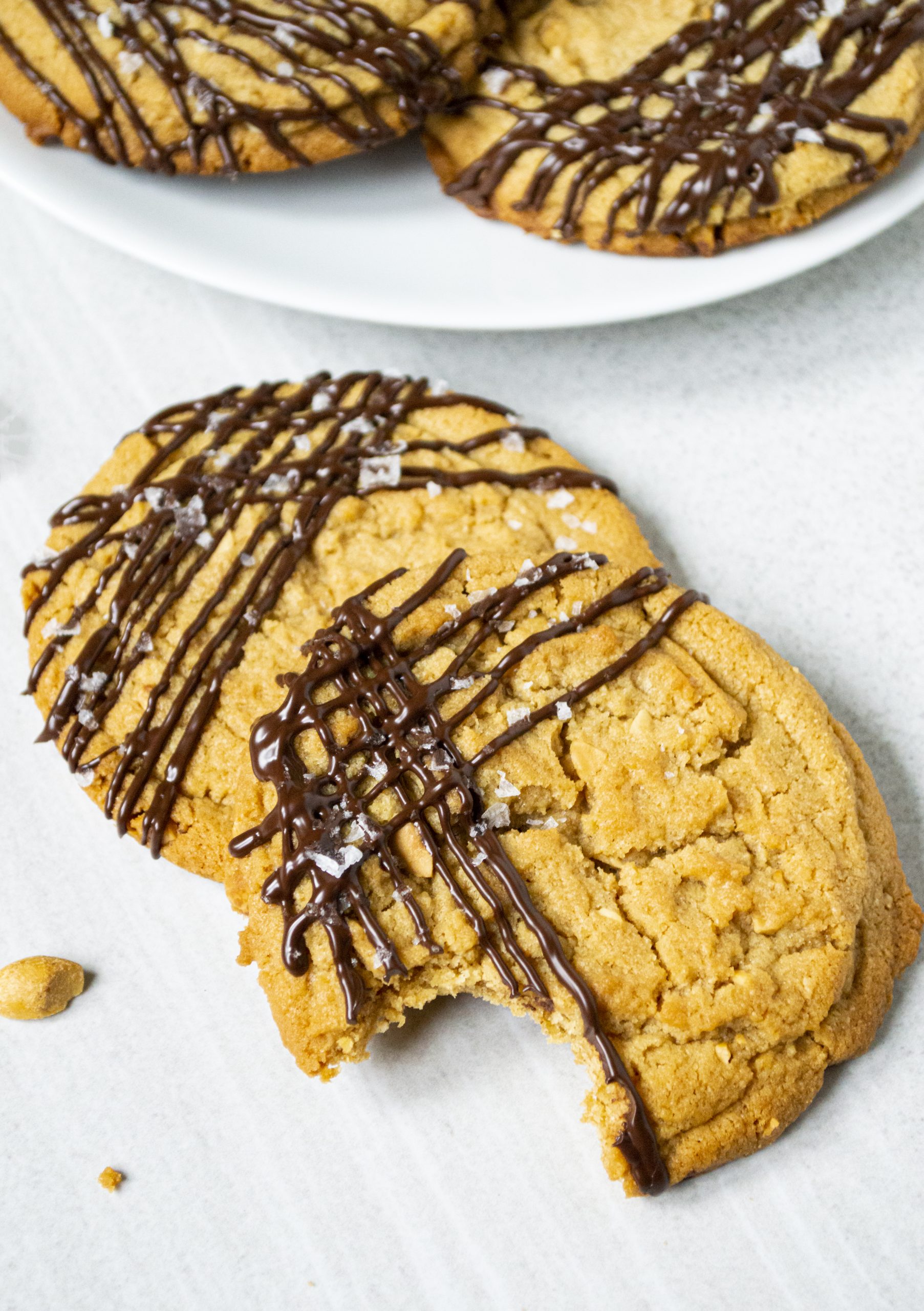 Ingredients:
½ cup unsalted butter, softened
½ cup smooth peanut butter
1 cup white sugar
½ cup dark brown sugar
1 egg
2 tsp vanilla
2 T water
1 ½ cup flour
½ tsp baking powder
¼ tsp salt
½ cup dry roasted lightly salted peanuts, finely chopped
½ of a dark chocolate bar
Maldon sea salt flakes
Directions:
Preheat oven to 350 degrees Fahrenheit. Line two baking pans with aluminum foil, dull side up.
In a stand mixer, cream butter, sugar, and salt together. Add in sugars and mix until fluffy. Mix in egg, vanilla, and water. Mix in flour and peanuts until just incorporated. 
Scoop ¼ cup spoonfuls of dough onto the cookie sheets, four to a pan. Bake for 10 minutes then slam the pan against a heat proof counter five times. Return to oven for two minutes, then repeat. Repeat until cookies have been baked for 16 minutes. They will be flat and golden brown on the edges. Remove pans from oven, let cool 5 minutes then transfer to wire rack. 
Once cookies are cool, melt dark chocolate and drizzle over cookies, then sprinkle with sea salt flakes. Enjoy!