NAMI Fox Valley Offers Hope & Help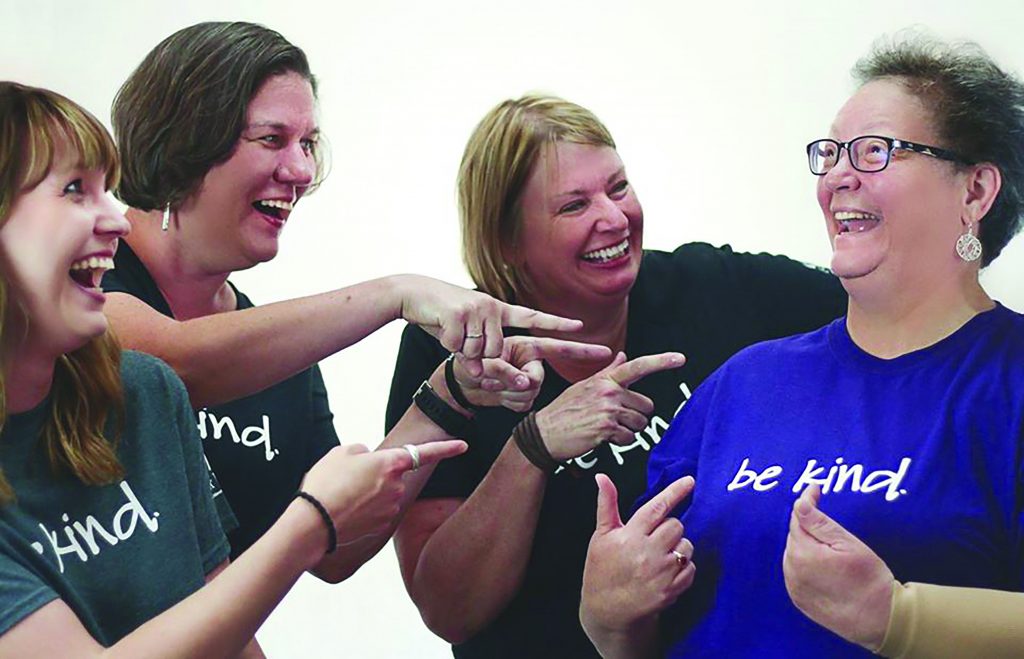 For individuals and families navigating mental health challenges in the Fox Valley and surrounding communities, NAMI Fox Valley's programs often offer a lifeline. The agency, an Appleton-based affiliate of the National Alliance of Mental Illness (NAMI), facilitates dozens of support group meetings each month, offers a wide variety of mental health education opportunities, and operates a peer run respite center, Iris Place, for individuals struggling with their mental health.
When Covid-19 forced NAMI FV to suspend in-person programming in mid-March, the agency knew that its services were still needed (indeed, perhaps more than ever) and was able to quickly pivot to offering support and education online.
Currently, the agency is offering over 30 support group meetings each month via Zoom. Some meetings are for individuals experiencing mental health challenges themselves and others are for individuals who have a family member living with mental health challenges. Additionally, the agency has begun to offer mental health education via Zoom – including an upcoming 8-session "Family to Family" course for family members looking for tools and information as they navigate a loved one's journey with mental illness.
And although Iris Place is not accepting guests at this time, the center's warm line is operating 24/7. Individuals experiencing mental health challenges can call the warm line at (920)815-3217 to speak with a peer companion who has their own experience with mental illness and can provide an empathetic listening ear.
To learn more about NAMI Fox Valley's programs, visit the agency's website www.namifoxvalley.org or call 950-954-1550.