Beer is Tom's Business
by Tim Froberg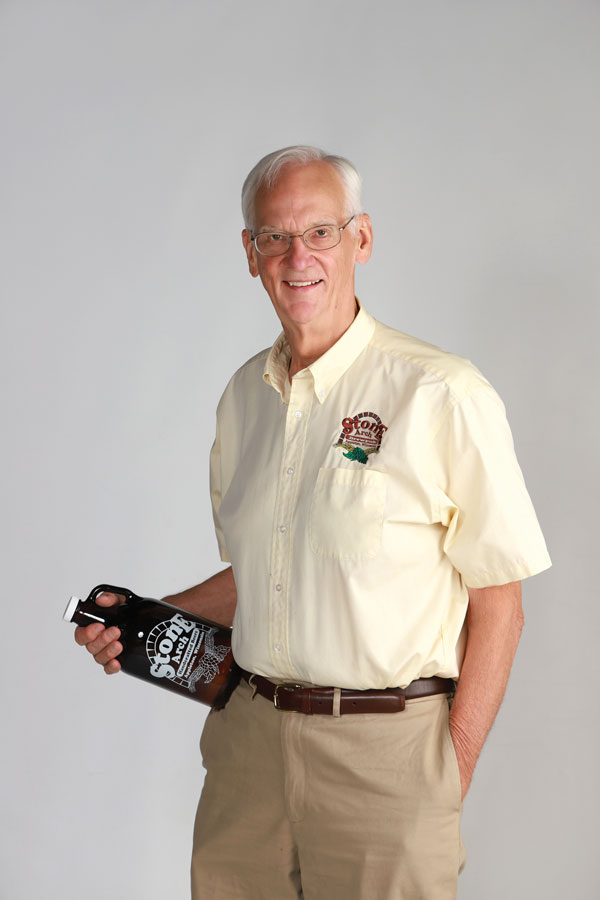 Like many Wisconsin residents, Tom Lonsway appreciates a good beer.
Lonsway, though, is more than just a suds connoisseur. Beer is his business. And as co-owner of Stone Arch Brewpub, he works with his son, Steve, to provide the best brews possible, along with a hearty bite to eat.
The father-and-son team has owned the Appleton business since 2004, transforming it from a Mexican restaurant to one of the most popular brewpubs in the area. Tom, a Rockford, Illinois native, moved to Appleton in 1968 and ran a marketing-advertising company for years before he and Steve became involved with home brewing. 
Eventually, they turned the hobby into a business and took the plunge into the pub business by purchasing one of the area's oldest buildings. Steve serves as head brew master, while Tom oversees the business.
What do you look for when brewing a new beer?
"Obviously, you need flavor. Light lagers aren't very satisfying. When you get into the ales we brew, they're heavier, but more flavorful and satisfying. You don't need to drink many of them to be satisfied."
Any new fall brews coming out?
"An Octoberfest and a pumpkin-spiced beer are our two most popular specialty fall brews. And we always have a half-dozen specialty beers on tap that change regularly."
What do you strive for with your food menu? 
"We try and have a traditional brewpub-type menu. We have staples like stroganoff and schnitzel – heavy-duty stuff – but we have some good salads, too, and lots of appetizers. We do a very good job with our cheese curds."
Has there been any Charlie (the pub's resident ghost) sightings?
"Nope. Charlie's been quiet lately. Maybe it's because of COVID. But he can act up at any time."