Home for the Holidays

by Carrie Meier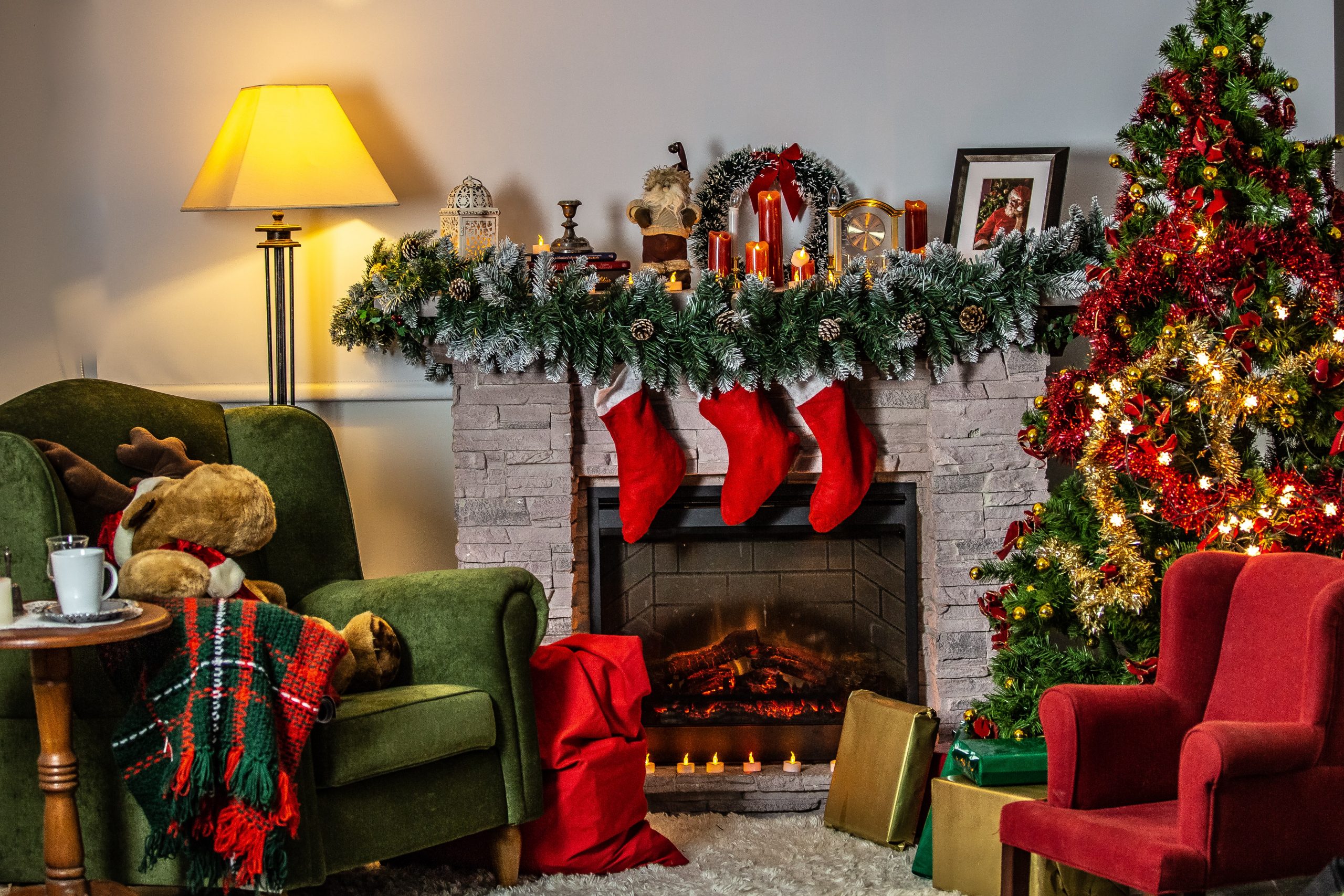 What comes to mind when you hear "home for the holidays"? For some, this brings feelings of bliss, indulgence, and profound joy. For others, feelings of anxiety, panic, or stress. Either way, we all can agree that the holidays (whatever ones you celebrate) are a ritual time for reflection, refueling, and re-establishing priorities, a process enormously important for our body, soul, and mind. This year don't let your holiday prep get in the way of your holiday purpose. So, with three golden rules: Quality over Quantity, Less is More, and Bang for your Buck, your holiday decorating will stop overwhelming your to-do list, and preserve your home as a festive landscape for a reflective and purposeful season.
First, pinpoint areas of your home where you are likely to gather. Find a "centerpiece" within that space. Traditionally, the fireplace mantle is a no-brainer, however your coffee or dining table may be yearning for attention. Save your most detailed decorating for these exclusive spaces to produce a high-impact result (Quality over Quantity). You won't feel exhausted before the holidays are here because you've stopped spending days doing manic activities like spreading 200 snow babies throughout your home. As a rule of thumb, no one needs heavy decor on the back of their toilet to remind them that it's the holidays!
Second, choose decor that lasts. Between October and January, it's a marathon flash dance of holidays. Unless you live for decorating AND redecorating, you probably have found your trimming to be a chore born solely of tradition instead of desire and delight.  Take the labor out of it (less is more) and decorate for the overall season. Example, instead of all Christmas-specific decor, opt for "winter" decor instead, emphasizing the natural beauty of the season.  Now, you can bank on items in place for the long haul, sparing those feelings of being behind the 8-ball minutes after you clean up Christmas dinner. In using this strategy, you'll infuse precious time into your season of reflection by surrendering the need to get All.The.Stuff.Up.
Finally, Bang for your Buck. I had a roommate whose holiday decor was one porcelain figurine on the large, desolate kitchen island. It was incredibly sad. Sadder than if she'd skipped it entirely. I know this seems like I'm reversing course on "less is more" here, so stick with me.  Powerful and simply placed items can make the difference. A decorative wreath is a perfect example. Easy, but powerful impact. Swap out the picture over the couch for one that fits the season and temporarily replace the throw pillows with a festive set. The room is transformed in 2 easy steps! Many change out bedspreads for the season, why not make them part of your holiday decor! In a matter of minutes, you've decorated every bedroom by simply using top bedding appropriate for the temperature change AND the season's celebrations as well.
As we navigate a holiday season like we've never seen before, I sincerely hope the decor decking your halls brings more feelings of bliss, indulgence, and profound joy than those of anxiety, panic, or stress. I hope your home is the perfect landscape for you to grow and thrive throughout your season of reflection, refueling, and re-centering and from my home to yours, be well and Happy Holidays!