The Red Cottage

by Tyler Sjostrom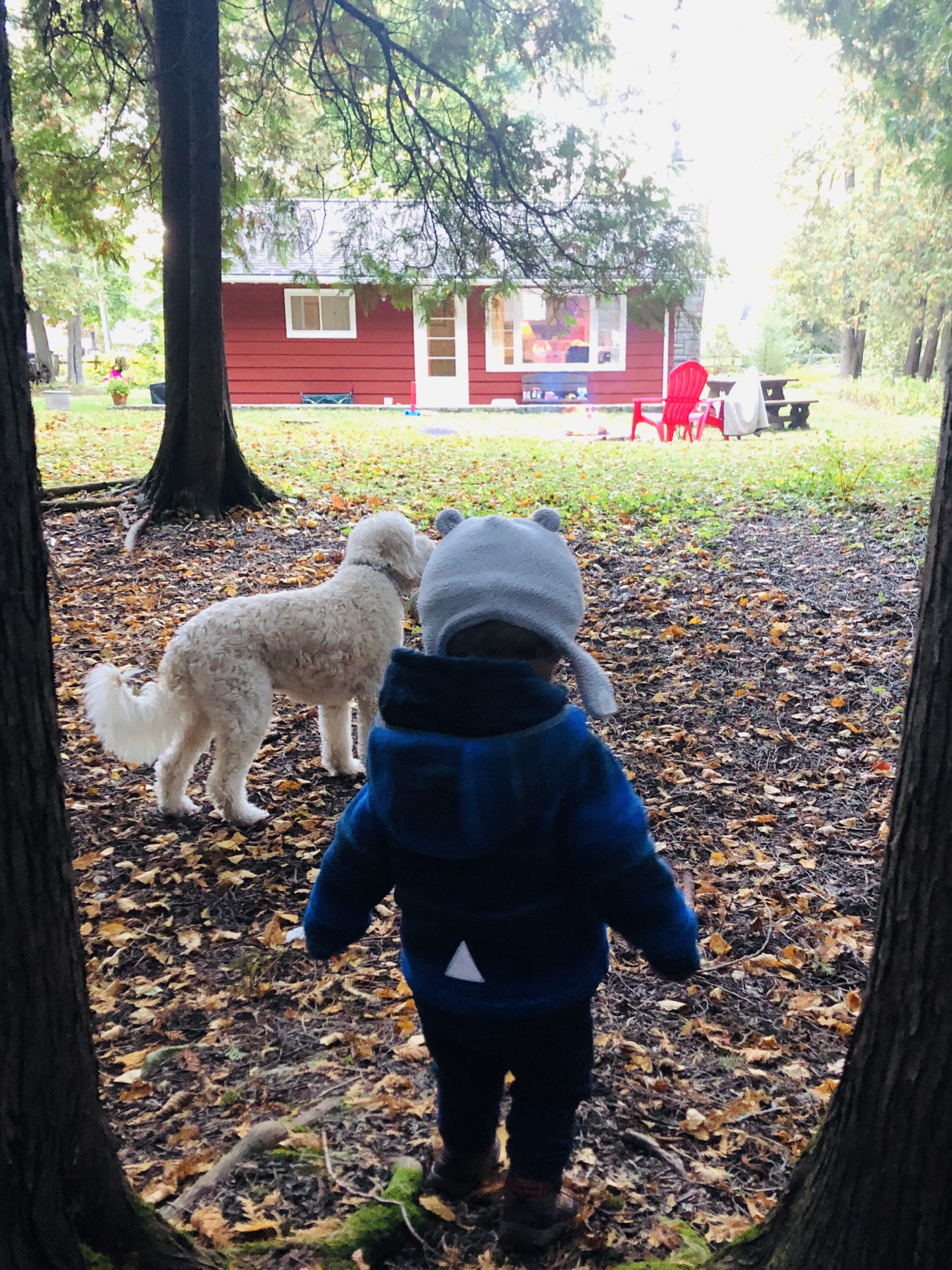 It was the fall of 2013 when my now-wife and I first encountered what would become our most visited vacation destination. On a lark, we decided to take a weekender to Door County, and in our hasty planning, happened upon the perfect little spot: a quaint red cottage, tucked in the trees, away from everything. "This," I mused to the woman who tolerates my musings, "looks like a fine place to be axe-murdered." In time, we would find it to be much more than that.
The nondescript dwelling has quirks that we gently mocked at first but learned in time to love. It has a creaky old heater that doesn't so much warm the place as make it swelter. You won't find a WiFi signal or a TV or much space to stretch your legs; initially we reasoned that we wouldn't spend much time at the cottage anyhow, before realizing that close-quartered remoteness was exactly what we wanted in the first place.
But more than any of the novelties of the cottage — its striking red color, a sneaky-good boardgame collection, its proximity to mankind's most addictive chili — it came with a secret weapon that we couldn't have foreseen: its grandmotherly proprietor, Lorraine.
At first, my relationship to Lorraine was purely transactional; she had a cute, cut-from-a-horror-film cottage, and I wanted to pay to stay there. Yet, due to the nature of our transactions, Lorraine and I had no choice but to get to know each other. To pay her, I needed to send her a check. To get me the keys to the cottage, she needed to mail them to me. Before long, we became something beyond renter and rentee. We became pen pals.
Each time we've rented the red cottage (which numbers easily in the mid-teens at this point), I've received a note from Lorraine that catches me up on new goings-on in her Illinois hometown, usually a news clipping that mentions northeast Wisconsin, and reminders to bring our own towels and water the flowers. And each time I mail a check her way, I do the same — sometimes a standard "hello," but also every Christmas a card, a wedding save-the-date, and a baby announcement in the last seven years.
It's these milestones, and sharing them with Lorraine, that make the red cottage so special to our family. My wife and I have stayed there during all stages of our relationship, from the early days when friends would join us to more recent stays when the only added guests were in the form of my wife's growing baby bump. But somehow, it's never seemed like a place we might outgrow. Whether it's been used as a stop-off between bars or as a refuge in a world gone batty, the red cottage is never less than ideal.
So that's why it was all the more devastating when it seemed like this fall's red cottage trip might not happen. A nasty bug hit our household, and employing the cliched "abundance of caution," we made the tough call to cancel our reservation. Lorraine, as always, was gracious, and palpably sad for our family. Almost as an afterthought, I asked her to keep us in mind if she had any cancellations down the road.
Early on the following Friday, my phone rang. "Tyler," Lorraine began, "I know this is such short notice, but I just had a cancellation, and it would be wonderful if you and your family could take it." Say no more, I told her.
That weekend, we taught our young son to make s'mores. We chased imaginary animals through the woods. My wife enjoyed some peace and quiet, away from everything.
I can't wait to write Lorraine and tell her all about it.