Thriving Through Innovation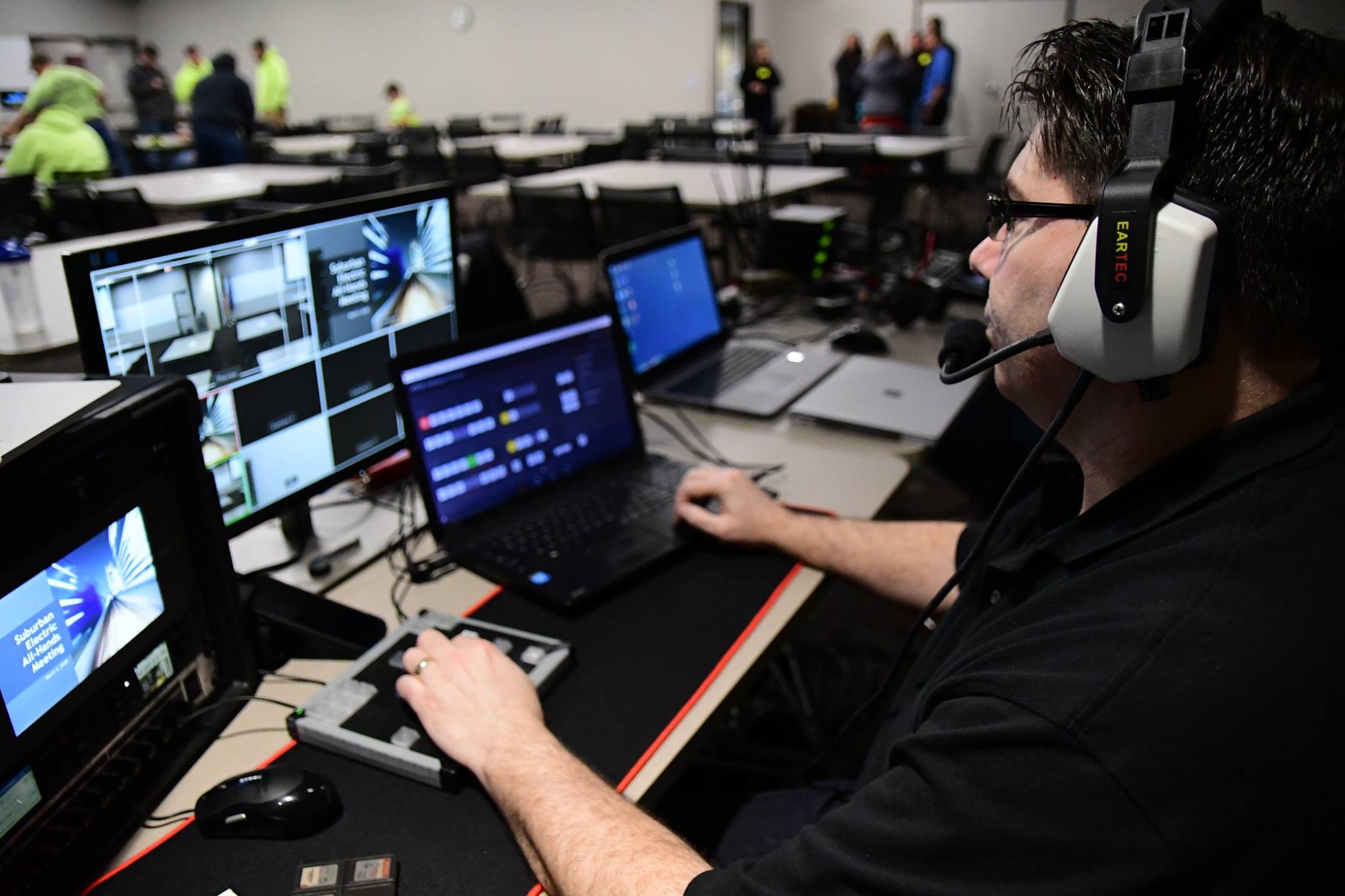 by Jim Romenesko
The current hold on live arts performances has impacted thousands across the country.
But Lance and Kimberly Lewis of Champion Video have found that their production services are very much in demand as performing groups adapt.
Champion Video is among the premiere video production companies in the region, filming and producing videos for more than seventy events each year. Among them are Appleton Boychoir's Festival of Nine Lessons and Carols, Xavier's High School's Christmas Stars and Passion Play, Life Promotion's Lifest!, and many area dance recitals, figure skating shows, and competitions.
"The majority of our work is in Northeast Wisconsin," says Lewis.  "However, we 
do have some companies that fly us all over the country to capture their events."
But a drastic change occurred last March when events were canceled due to the pandemic.
"When Covid hit, all of our events got canceled," says Lewis. "My wife and I started talking about what we could do to pivot. Everything was on the table. We reached out to all of our clients to see what their needs were."
One client, Rana Poley from NEW Fusion Dance in Green Bay asked if Champion
could put together a virtual dance recital. 
"We came up with a way for parents to film their dancers at home and upload to our servers. We then would edit those videos to make it look like they were dancing together."
But how could the video experts get all the individual parents to stand in as camera operators?
Lewis used what he knew. "I made a short video of what we were going to do along with a sample, and within a few days we were getting calls from dance schools from all over the country," he says.
By the time the spring dance recital season was over, the Champion team had seven thousand individual dance videos, all filmed on their parents' iPhones and sent to Champion. 
And that was only the beginning.
Mishicot High School contracted Champion to produce part of their fall show, the Appleton Boychoir enlisted them to produce a "best of" televised program, and "Christmas Stars," who've used Champion exclusively for almost a decade, took on a very ambitious project, knowing that Champion would partner with them on their first large-scale video project.  "We filmed on five separate days and spent over 150 hours editing. But at the end of the day, we were able to put together an amazing-looking show while keeping the performers safe," says Lewis. "It was a very different way for us to work."
How does Champion garner such a high level of loyalty and trust among their clients?
Lewis says he and Kimberly form a relationship with every customer. "I tell them that we aim to be professional, reliable, and affordable so that they don't have to worry about who 
they are going to have do their video for their event year after year."
"I think it's the small stuff really. We answer our phones and we respond to emails and 
texts as quickly as possible. We want our clients to feel like working with Champion Video is a worry- and hassle-free experience."