The Dictionary of Jeans
by
Madeline Felauer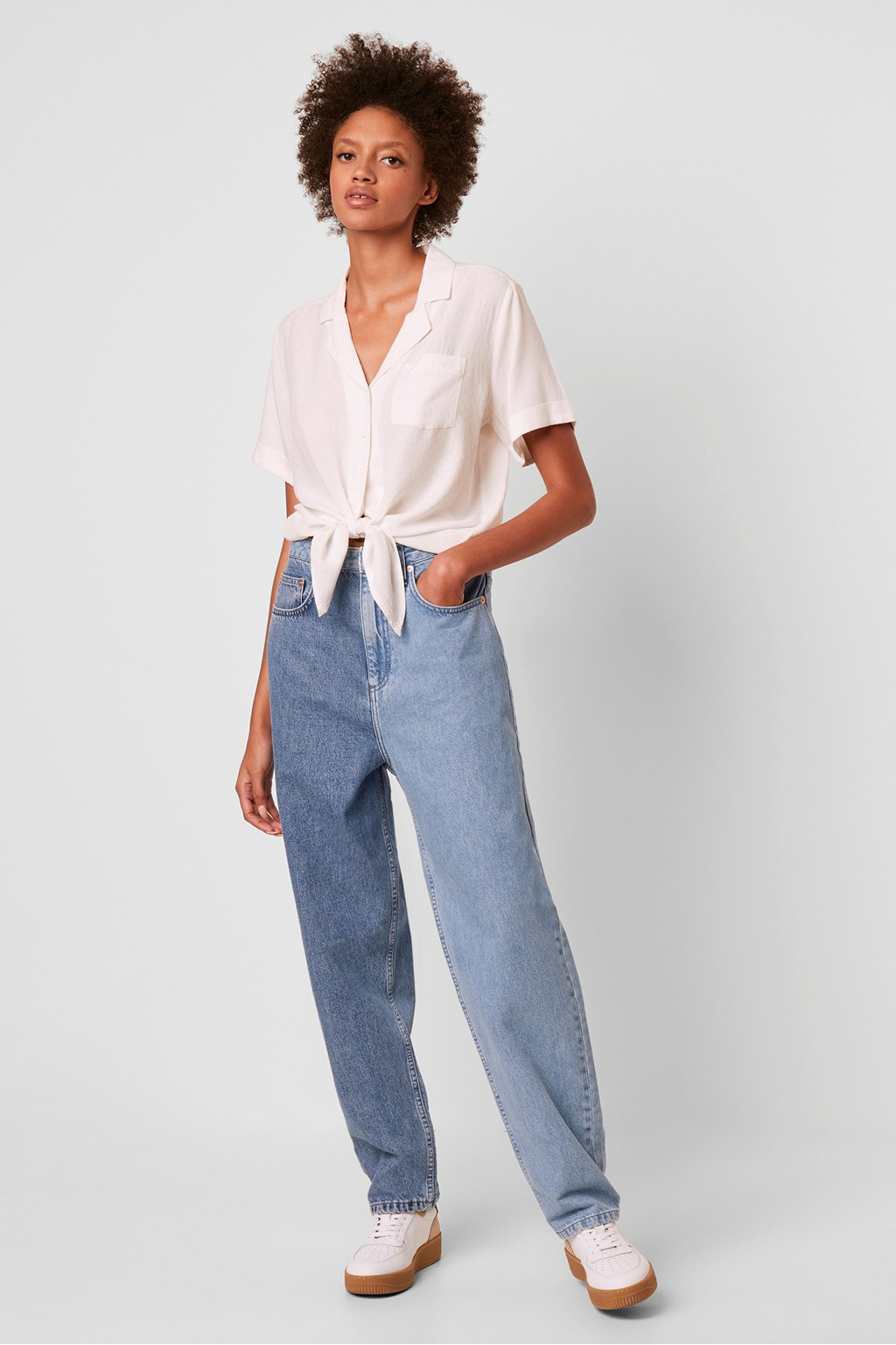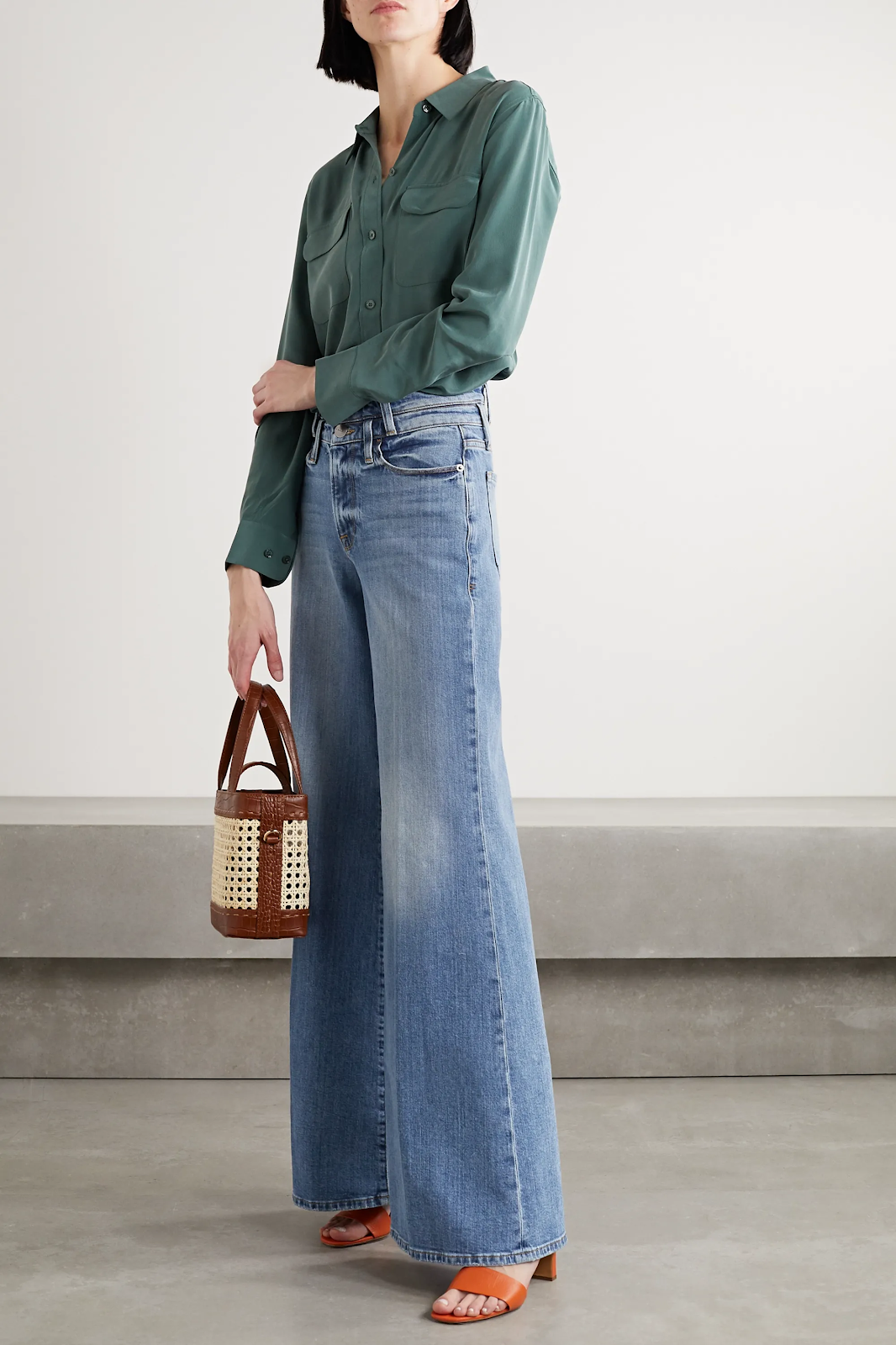 Definition: jeans/jēnz/noun: hard-wearing trousers made of denim or other cotton fabric, for informal wear.
As we teeter on the cusp of yet another soggy spring, one must make an important decision regarding the most beloved article of clothing since the turn of the 20th century. Will you keep wearing your favorite skinny jeans with a hole in the crotch or will you test the waters and become a jean adventurist in the new solstice? Perhaps you will dig through your attic and pull out those acid wash jeans you bought during a teen grunge phase and wore once. Or maybe in the spirit of the turning weather, you will purchase light blue cullottes with flower embroidery that transports you to a tropical island, warding off Appleton's impending rain. 
I've compiled an anthology of four indigo-dyed beauties; a little denim bible, if you will. And if you just cannot part with your pair of jeans that have seen better days (I understand the sentiment), think about slapping some patches on them and extending their wear a few more seasons. After ripping my jeans bending over on the first day of a new job, I may just do the same!
Cigarette: Between a skinny and a straight leg jean, this cut runs straight up and down from the knee, hugging closer to the calf but leaving room for some ankle space.
"At the Leg Lamp Lounge, I saw her wearing a pair of cigarette jeans with an adorable button down. She looked very business chic."
Wide Leg: Starting from right under the hip, these jeans extend with a larger circumference, creating an angled, baggy look that is ideal for range of motion. JNCO pants are modeled after this cut, for any 90's ex-punks out there.  
"He stared at his chain JNCO jeans. Should he wear those tonight to Cleo's, or decide to break out the new wide legs he saw Katie Holmes wearing on TNT?"
Bell Bottom: Rising to fame in the 70's and usually accompanied by some questionable green shag carpet, the bell bottom floated in and out of mainstream fashion. Tight-fitted denim reaches the knee, where it then flares outward to create a bell shape, usually extending longer than normal to accommodate a tall heel.
"I shrugged on a chunky magenta sweater, complete with puff sleeves. This would look perfect with a pair of bell bottoms and my chunky caramel boots."
Boyfriend/Partner: Named in honor of all the fallen jeans stolen from boyfriends across Appleton, these relaxed jeans are the epitome of comfort and casual wear. Snug on the hips, the rest of the pant is loose fitting with lots of legroom. Think a mom jean with a lower waistline.
"Linda, stop taking my pants! I wanted to wear these out to dinner with my parents."
"I can't help that I love my boyfriend's jeans! Plus, your mom always compliments me on them!"