Dreams Come True for a Fox Valley Metro Police K-9 Unit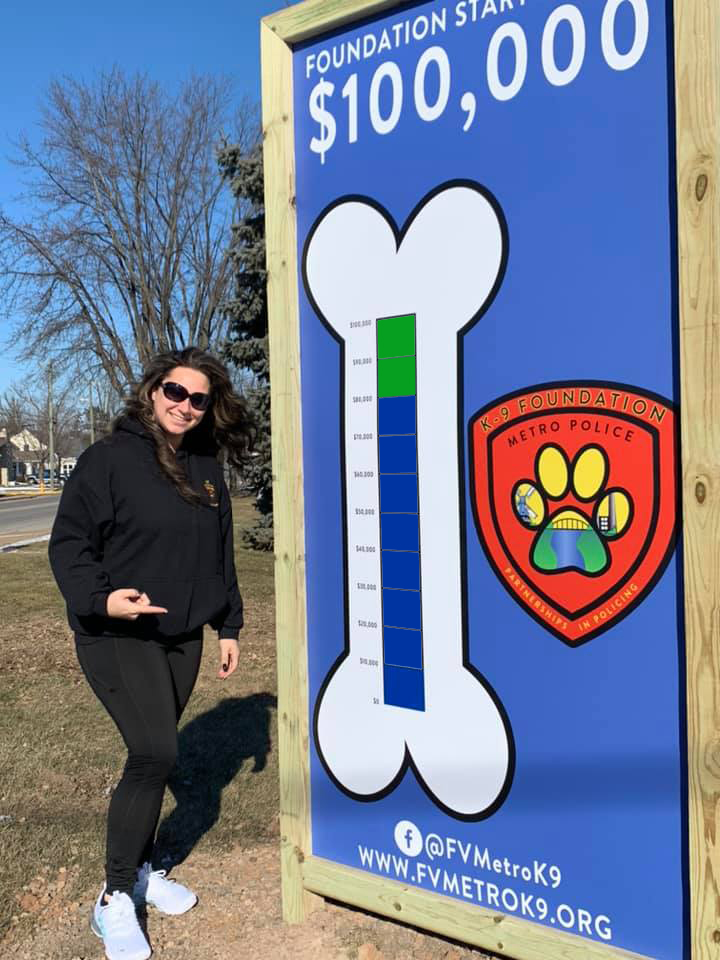 Metro Police K-9 Foundation, Inc. met their goal this week, and their dream will become a reality. Their initial fundraising goal was $100,000 in one year to start a K-9 program at Fox Valley Metro Police Department. 
Despite the challenges of COVID-19, the community support was overwhelming. It only took them six months to close the gap, as their first board meeting was held in July of 2020.
Kell Bales, president of the K-9 Foundation thanks many citizens, schools, and businesses for their support. One local couple, Jim and Lynne Geerts, made a substantial donation to help the foundation meet its goal nearly six months ahead of time. 
The foundation is ready to set their sights on the next steps needed to continue building a sustainable future for the Metro Police Department K-9 program. "There is still a lot to do," said Deanna Fifield, vice president of the K-9 Foundation. "We want to be sure we are building a program that is here for the long haul." 
"The next steps include selection and training of a K-9 handler, securing necessary equipment, and of course, obtaining our K-9," said Chief Daniel Meister of the Fox Valley Metro Police Department. "Ultimately, we would like to see the entire K-9 program up and running by mid-Summer." 
To learn more about the Metro Police K-9 Foundation, Inc., including details on upcoming fundraisers and events, visit www.fvmetrok9.org or follow them on Facebook @FVMetroK9.