Air & Joy

by Courtney Cerniglia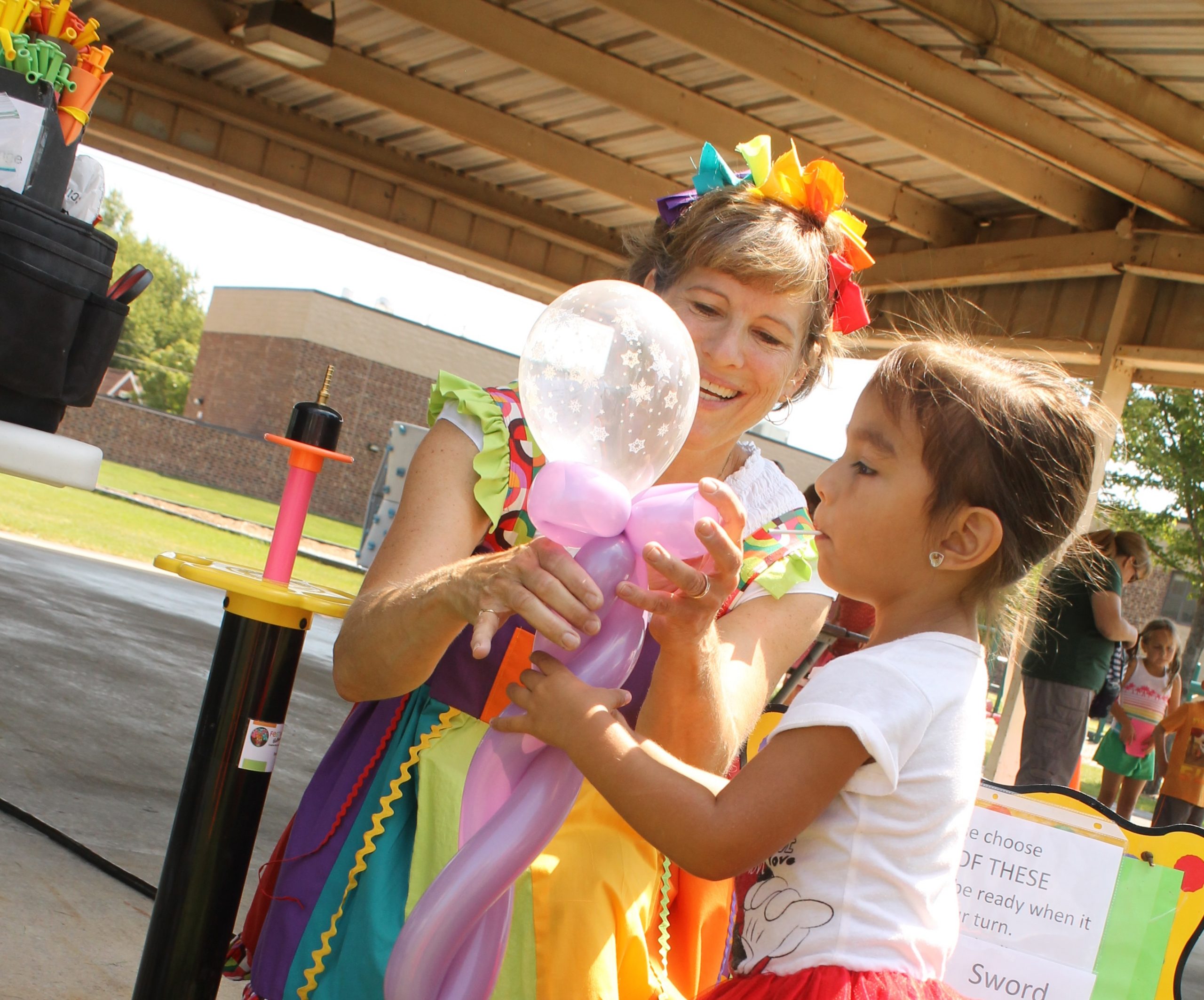 Art elicits a wide range of emotions from both onlookers and artists alike. Yet no elicitation may be more rewarding than sparking joy in someone through your art. Dorothy Vander Wyst, founder of Festive Balloons in Little Chute, sought to spread joy within her community through balloon art.
I must be honest; I've never encountered a balloon artist before. Sure, I've bought a balloon or two for birthdays, and I've seen someone twist balloons into a hat or dog at a festival, but never have I met someone who's turned balloon art into a career!
I asked Dorothy how she came into this work. She says, "I was never a traditional artist. I found most of my enjoyment in crafting and arrangements. When working for a variety store, part of my job was to fill balloons for customers. One day I learned of amazing balloon creations made with latex balloons of different shapes and that inspired me! I had the idea to create 'Bob Smiley,' a tabletop balloon with a smiley head and a clear balloon body, filled with more balloons inside. People loved it, and it was so exciting to give them something they hadn't seen before! I attended some training and slowly started my own business."
The art of balloon making has many of the same elements you'd expect in a traditional art form. The critical medium, of course, are balloons and air. Dorothy specifically works with air and not helium, so you'll see her creations standing upon the floor or tabletop or suspended up high. Balloon art also requires several techniques to achieve different playful features. She pointed out it's a matter of combining those techniques in different ways to create fantastical creatures, arches, and arrangements.
With the impact the pandemic had on the world in early 2020, the balloon industry answered by encouraging artists to spread bits of joy through their communities through their balloon art. Dorothy took on the challenge and participated in "Bubbles of Joy" and decorated Little Chute's Main Street in balloon flowers on the light posts. Onlookers enjoyed a day brightener.
For Dorothy, this project sparked another trend. Soon she was tying balloon flowers to adorn porches of people who may be celebrating birthdays or anniversaries in quarantine. As the shutdown continues, she's done a number of porch and lawn decorations to celebrate from afar.
Besides the fun celebrations, Dorothy also led the local effort of the nationwide program "Adopt a Grandparent" partnering with Party and Print, LLC. Community members sponsored Balloon Buddies for residents in a local nursing home. When they received enough sponsorships for a facility, they created the Balloon Buddies and delivered them. Not only were they bits of delight for the residents, but also a reminder they're remembered and loved.
Thinking of someone's special day? Dorothy arranges for birthdays, anniversaries, showers, and a variety of other celebrations. Check out her Facebook at FestiveBalloons4u to see more of her fun creations. You can also reach her at www.festiveballoons.biz.