Passover Pecan Fudge Biscotti
by Carly Cerniglia
Passover begins March 27, and that means it's time to say goodbye to flours for those who celebrate. This thin, decadent, chewy fudge with crunchy pecans will have you going back for seconds and not missing flour at all. If you are making these for Passover, be sure to use kosher marshmallows. If you're making them just to enjoy anytime, any marshmallow will work.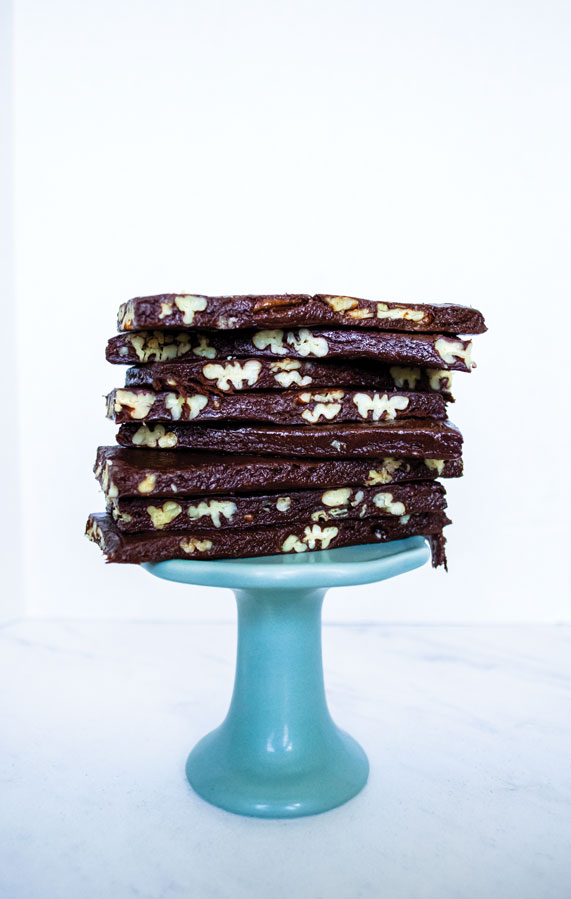 Ingredients:
3 Tablespoons butter
8 ounces marshmallows, kosher-friendly
1 ½ cups pecans, toasted
10 ounces bittersweet chocolate
Directions:
In a medium saucepan, melt butter and marshmallows. Break up chocolate and add to the marshmallows. Stir until melted. Stir in pecans.
On a parchment-lined baking sheet, pour chocolate mixture. Place another sheet of parchment on top and roll with a rolling pin until thin.
Let cool and refrigerate if needed, then cut into pieces.
Store in the freezer.
Enjoy!