Rachel Haffley, Cleo's Brown Beam Tavern
by Tim Froberg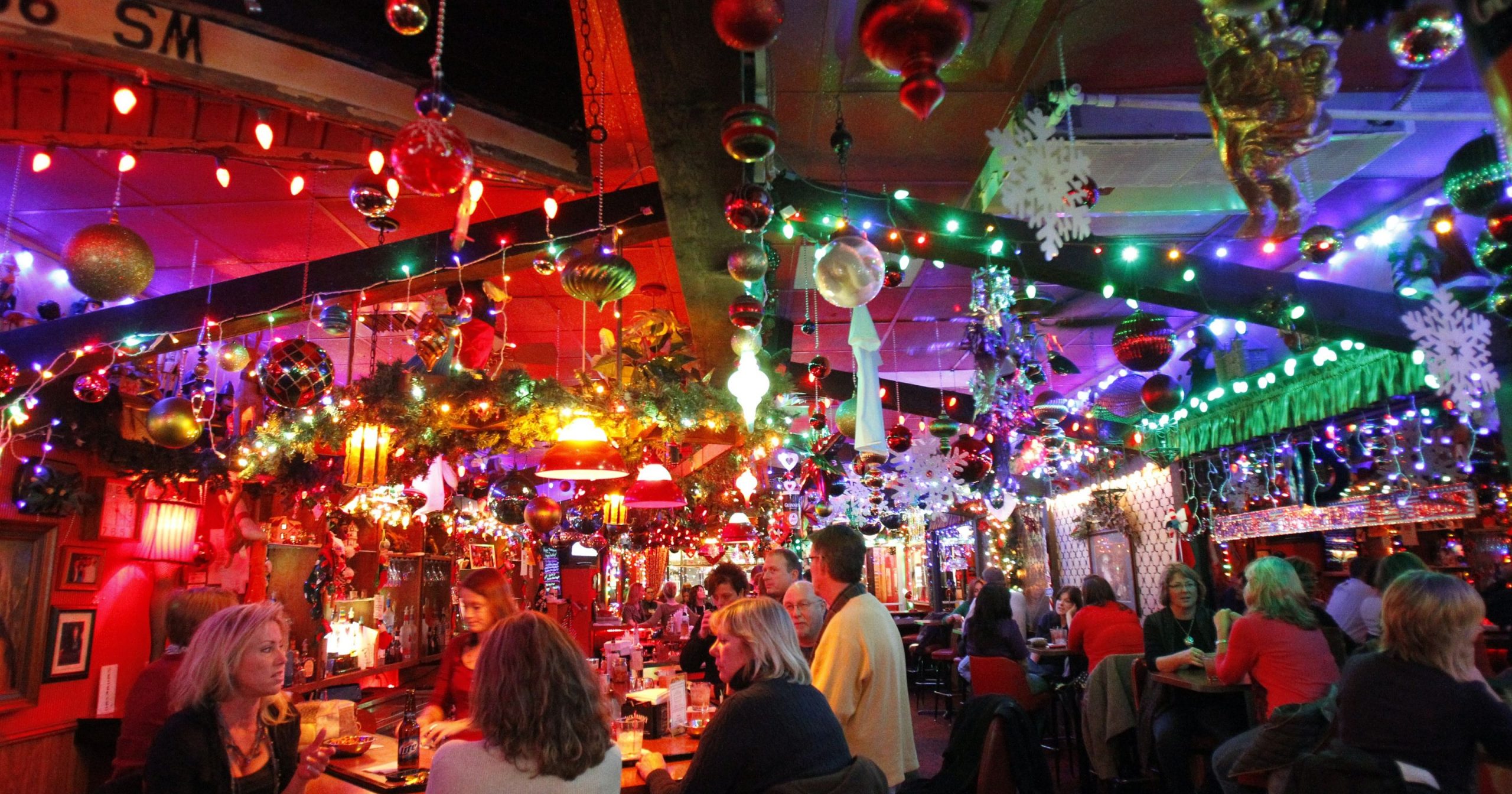 As general manager of Cleo's Brown Beam Tavern, Rachel Haffley doesn't have too many bad days at work.
"No one really comes into here — the Christmas bar — in bad spirits," said Haffley with a laugh. "We get all kinds of people. We get the really young college kids, and we get their parents. A lot of parents bring in their kids when they're 21, and are like, 'This is where I used to drink.' And we have amazing regulars who really supported us through COVID."
The downtown Appleton watering hole may be the most iconic bar in the Fox Cities. It opened in 1970 and is known for its colorful Christmas decorations that line that bar year-round. Haffley, an Appleton native and Appleton North alumnus, has been the bar's GM the past three years and worked three previous years as an assistant manager.
How did the Christmas theme start?  
"The original owner, Cleo (Brown), worked for a bar in Milwaukee that had Christmas decorations. That's how she wanted to start a bar here. She wanted to decorate for Christmas and the worst part of that is taking the decorations down, so she just decided to leave them up year-round. She bought a lot of ornaments and eventually it just turned into people bringing in ornaments or nutcrackers."
Who's the most famous person that's visited Cleo's?
"The infamous Marky (Wenzel) worked the door for many years. I guess Willem Dafoe was trying to come in, but he had an underaged person with him, so Marky wouldn't let him in. He was like, 'Well, you know who I am, right?' Marky was like, 'You can come in, but she can't because she's underaged."'
What's the most unusual thing you've seen happen at the bar?
"I met my husband (Ben Park) here. He was from Colorado and came here to buy a firetruck. We drank a lot of tequila. He wrote his name down on a napkin, and we got married a year later."
What is Cleo's signature drink?
"The Dirty Snowball. That's a blended White Russian that gets creamy like a milkshake. That and our Old Fashioned. People come in from out of town, saying, 'We've been craving an Old Fashioned from Cleo's for years.'"