Coffee Brews

by Steve Lonsway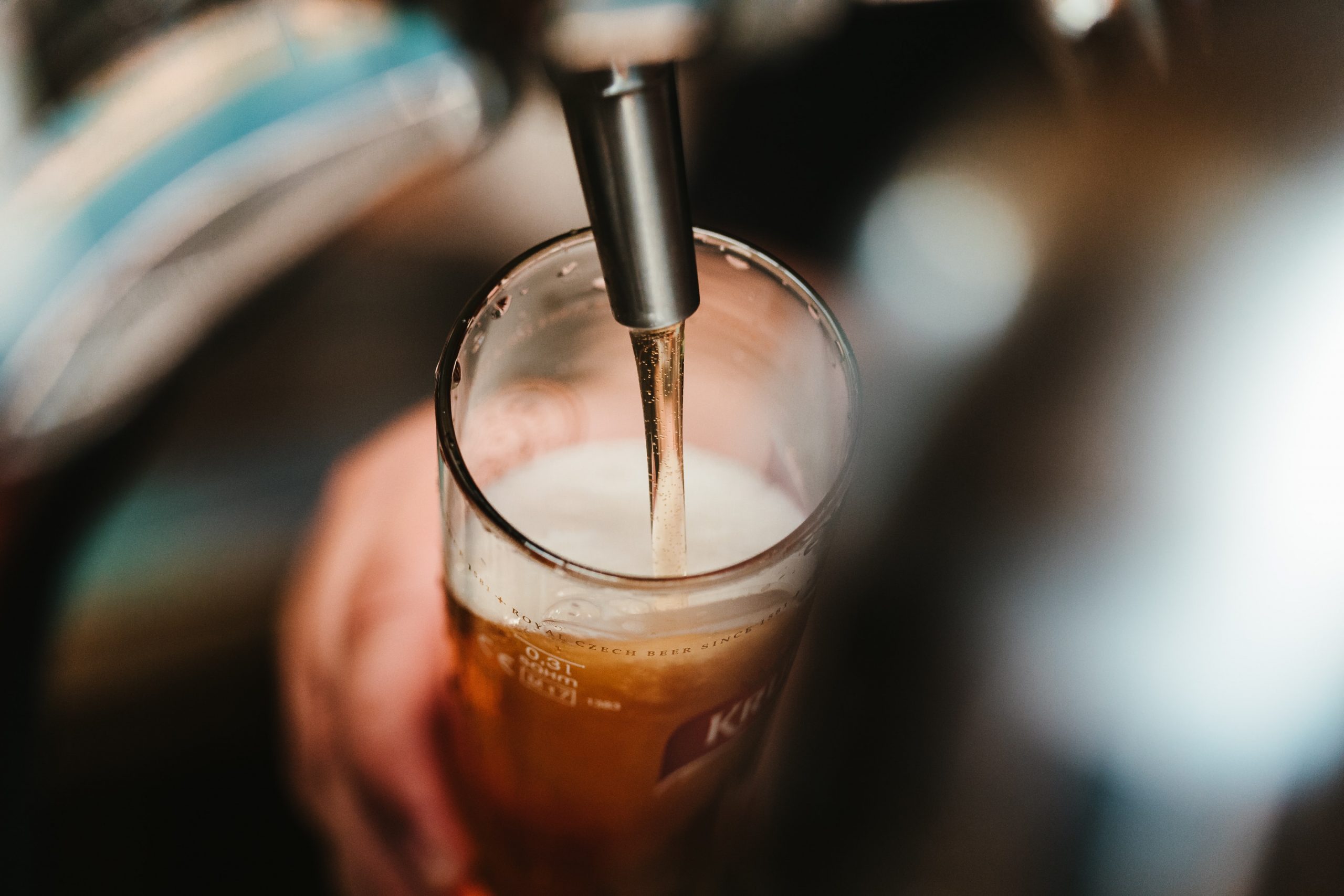 Coffee and related caffeinated drinks have become very popular in the last several years. It seems the coffee boom tagged right aside the craft beer craze (or vice versa). Coffee, like beer, is a very diverse drink. So much can be done with either drink, and baristas and brewers alike prove it by pushing the limits. From the newest craze of hard coffees (coffee with alcohol content) to beers made with coffee, the two drinks keep "chugging" along simultaneously, still growing exponentially.  
Oftentimes you'll hear descriptors of beer like fresh, full-bodied, acidic, balanced, clean, etc. All these descriptors are used in the coffee realm as well. And when these two forces are combined, very good things can happen. Here is a list of some of our favorite coffee-infused brews.  
SURLY COFFEE BENDER – Our friends from Minnesota make an amazing Brown Ale that adds great dimension by including Guatemalan coffee into the recipe. There is a lot of coffee flavor throughout the drinking experience, but a nice roasted malt and chocolate profile really rounds it out. With the use of oats, the mouthfeel is cappuccino-like, with 5.5% alcohol by volume (abv).
BREAKFAST STOUT – Another amazing example of the coffee beer relationship is Breakfast Stout from Founders Brewing Co. in Michigan. Self-described as a double chocolate coffee oatmeal stout, expect this one to go the distance. Made with two locally roasted coffees, bitter chocolate, and imported chocolates, hopped to 60 International Bitterness Units and 8.3% abv, you can expect an intense, fresh roasted coffee aroma that is pleasing.
HOTBOX COFFEE PORTER – This comes from Oskar Blues Brewery in Colorado, North Carolina, and Texas. Colombian, Honduran, and Guatemalan beans are brought in and freshly roasted before being introduced to this magical porter to a ratio of two pounds of beans per gallon! What we like about this one is how well the malt and the coffee flavors balance each other out. Tobacco, wood, and a natural earthiness is what it has been described as, with 6.5% abv
WAKE-N-BAKE COFFEE OATMEAL STOUT 2020 – Terrapin Brewing Company, Athens and Atlanta, Georgia brings us coffee, vanilla, Chai spices, and lactose, all blended to perfection with this brew. Six malts and a healthy addition of oats really provide a smooth finish. Careful with this one as it weighs in at 9.4% abv.
TWEAK – Avery Brewing, Boulder, Colorado, has one a little harder to find, but this gem is well worth the hunt. Tweak is a bourbon barrel aged coffee stout. With the use of a special Belgian yeast strain, this beer is packed with malt, roastiness, and coffee tones from start to finish. You can taste this beer well after your last sip because the flavor just continues. At 14.7% abv, it must be handled with care.   
COFFEE MILK STOUT – From Stone Brewing, California, this is self-proclaimed to be "Mild, worldly, and delectably roasty."  This is a lighter-bodied example and more of an easy drinking coffee beer with 5% abv. Non-fermentable sugars are added for a sweetness in the finish. It is quite malt forward with a bit of smokiness. 
Who says coffee is just for breakfast?