The Tale of the One-Leg Viking

by Tyler Sjostrom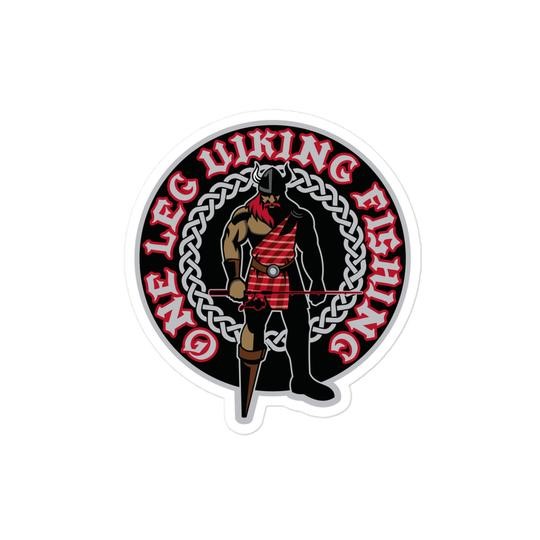 Like a lot of kids my age in our North Dakota region near the Canadian border, I'll never forget the first time I saw Seth Nieman. 
And this is because, even in fifth grade, he was an actual man among boys. When he ran in my direction during a basketball game, it was like dropping a soda machine (or a pop machine, in the parlance of my state) right on top of me. He was huge. Not fat. Not fluffy. Just huge. A North Dakota farm boy at his finest.
This is what I'd tell him every time I saw him over the dozen or so years when we kept in touch. Because his body wasn't the only thing that was big; this guy went for it, all the time. In high school football, he was an all-stater on a team that made the state championship. After that, he went to West Point and played for the Army football team. And then, after being deployed to Afghanistan, he was the baddest of them all.
Full story: Seth lost his one of his legs in combat. He nonchalantly refers to this as "when I was blown up." He seriously explains this with all the gravity of telling you about when he watered his hydrangeas. But this isn't the fullest portion of his story, even by his own telling, so we won't beat that drum here. But I will say, when I heard, "Seth was blown up and lost a leg," all I could think was, if he makes it through this, he's going to be twice the badass because of it.
And he is. Not directly because of his combat, but probably not without what made him such a badass in the first place. He's got a terrific beard. His two kids were born at Walter Reed National Military Medical Center. But much like Seth himself, we're not here to discuss the past. Seth, the one-legged Viking, has stuff to do.
As an Army Special Forces officer, it wasn't uncommon for Seth to work to exhaustion in the service of our country. Now, as a representative of fishing outfitters such as Dobyns Rods and Hobie Boats, he pours the same enormous effort into tournament fishing. He's taken live fire and jumped from airplanes; now he fishes every bit as hard as he once engaged the Taliban. 
In time, he would like to get into lure production and create his own fishing app. And, of course, to get his "One-Leg Viking" endeavor in front of as many eyes as possible. In fact, he's even producing merchandise such as t-shirts and coffee mugs, which can be found on ChummyVet.com. Most recently, he was named rifles project manager for Beretta USA, which he describes as his first corporate job.
Meantime, he continues to seek out Kayak Bass Fishing (KBF) tournaments wherever he can, specifically targeting smallmouth bass, which he describes as "the perfect killing machine." After all he's experienced – losing a leg in combat, playing football at West Point, supporting the various needs of over 4,400 cadets – he's happiest when he's fishing, hunting, or doing otherwise manly things. You'd think his goals would be outrageous, but he really just wants to catch a bass in all 48 continental United States.
If I know the One-Leg Viking like I think I do, those bass don't stand a chance.
To learn more about Seth, checkout OneLegVikingFishing.com, or visit ChummyVet.com to purchase merchandise.