Gift Ideas are Brewing

by Jo Snyder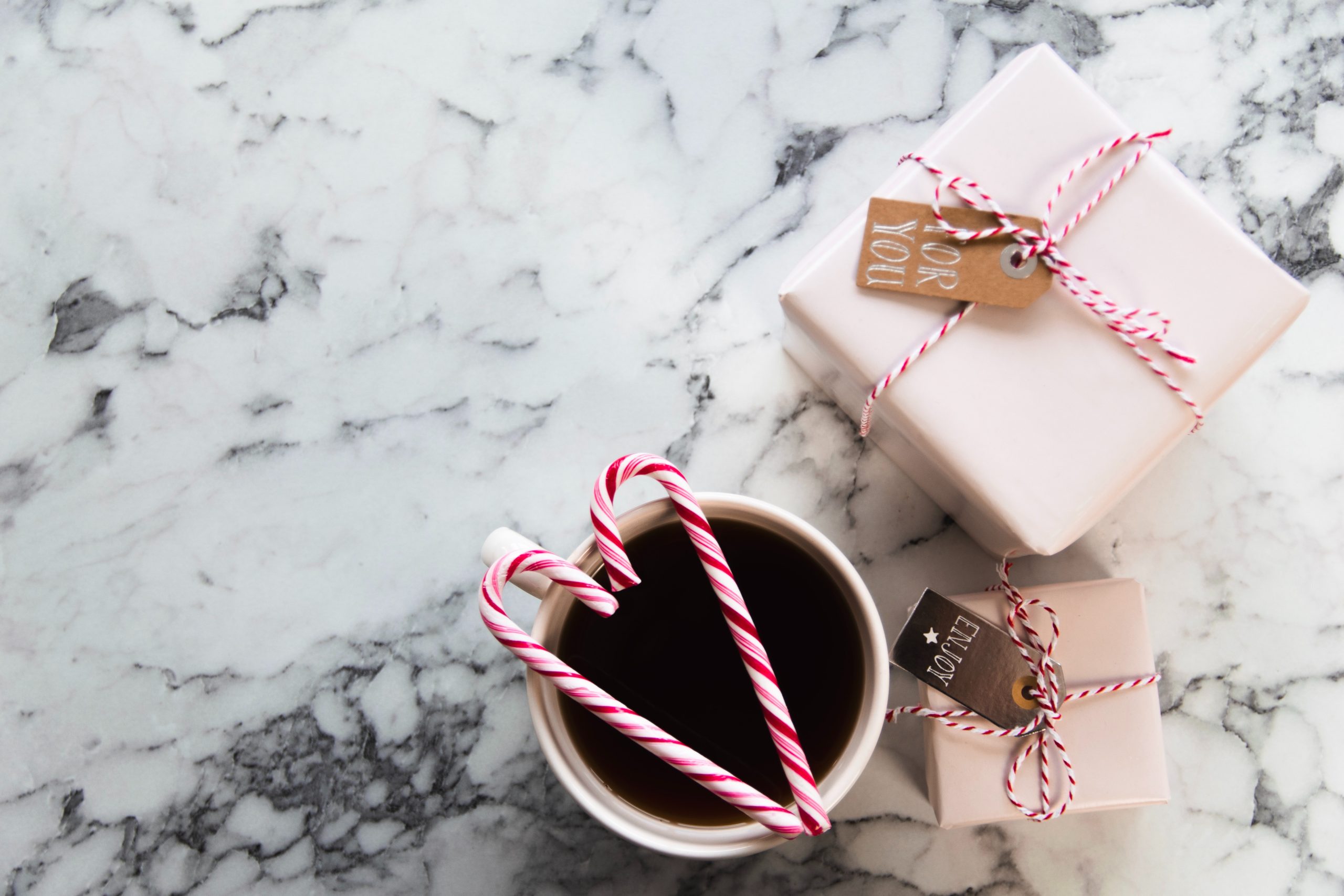 The holidays are upon us! This year has flown by, and maybe the gift-giving season has snuck up on some of us a little faster than we expected. If you're running out of ideas for the coffee and tea drinkers in your life, I have some hints.
Lots of local shops like to put together seasonal gift baskets that are ready to go and sure to please. Cafes like Seth's Coffee or Tempest Coffee Collective are great places to check if you're looking for coffee brewing equipment. They usually have multiple brew methods available for purchase and bags of various coffee beans for you to try. Or, if your loved ones are well-stocked in the coffee department, consider getting them a sweater or hat to represent their favorite local coffee shop!
If you're looking for gifts for those who need a caffeine fix and have a sweet tooth, stop over at Happy Bellies Bake Shop! They have locally made stoneware mugs, an amazing selection of delicious baked goods – doughnuts, cupcakes, biscotti, cookies, bars, you name it – coffee, tea, or you can cover all your bases with a gift card. You can also pre-order baked goods for pickup for your work parties or family get-togethers.
If you're looking for more options on the tea side of things, I recommend stopping by Fika Tea Bar. They have many options of loose-leaf teas and fun tea lattes. It's a pleasant place to slow down, sit, and enjoy your cup of tea. Maybe instead of a traditional wrapped present, take your friend or family member out for a tea date. A gift and a memory, all in one!
Rishi Tea & Botanicals in Milwaukee is a great option if you need to send a gift to someone special who can't be home for Christmas. They have a huge variety of loose-leaf teas, concentrates, and brewing equipment. Check out their website to see everything they have to offer. 
Last, but certainly not least, if you haven't heard of White Chapel Pottery, now's the time to look into it! Local and unique, this hand-crafted pottery can be custom ordered for just about anything you can imagine. You'll find beautiful and sturdy coffee and teacups, with a variety of colored clay and glazes to choose from. If you're looking to add a special touch to your gifts this year, consider building your own coffee or tea gift basket, complete with a signature piece of pottery. You can look up White Chapel Pottery on Instagram or Etsy to get a feel for their style.
Here in the Fox Cities, we're very fortunate to have such an array of shops and cafes to frequent. Giving your friends and family members locally sourced gifts is a special way to show your love, and that's just what the holidays are all about.