Looking Forward to '22
by Tim Froberg
The blur of the busy holiday season is past us and we've officially exited 2021.
Welcome to Our Lives 2022. We've been waiting for you following a turbulent '21 filled with lingering coronavirus issues, protests and riots connected to political and social unrest, Aaron Rodgers' dissatisfaction with the Green Bay Packers' front office, and a country divided on practically everything.
Hip hop duo Macklemore and Lewis released a popular song called "Next Year" a few months ago – featuring the chorus "next year's gonna be better than this year" – and I've got to believe them. Let's not dread the new year. Let's take it on with optimism.
And why not? We live in a great area where people are friendly, the crime rate is low, and there are numerous recreational and social activities to keep our lives generally healthy and happy.
Still feeling pessimistic about the new year? Allow me to intervene. In the following section, I provide plenty of reasons to look forward to 2022. There is plenty of good stuff on the horizon and '22 gives us an opportunity to hit the reset button. Enjoy some great activities and events soon to come our way. 
Spring is just a few months away, and winter can be your friend. Sure, we're smack-dab in the middle of another ornery Wisconsin winter, but we already have a couple of cold-weather months under our belts and March is closer than you think.
In the meantime, I implore you to find a winter hobby. Skiing and snowboarding are awesome winter activities and there's a terrific hill just 90 minutes away at Wausau's Granite Peak. Cross country skiers need to venture no further than the Gordon Bubolz Nature Preserve or Reid Golf Course to get a good workout. Snowmobiling requires a steep initial financial investment, but is great fun. And skaters can find a real gem in their own backyard at The Plaza at Gateway Park in Neenah. 
Looking for more of a chill winter sport?  How about ice fishing? It's relaxing, easy on the body, and frozen waters are accessible this time of year in Wisconsin.
Find a winter hobby that appeals to you and Old Man Winter will be an ally rather than an enemy.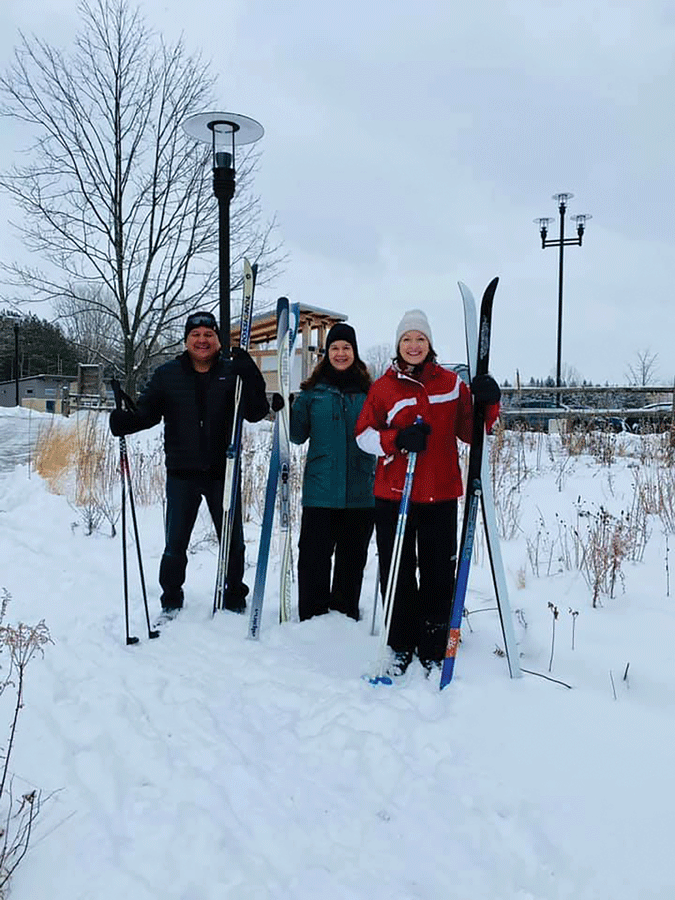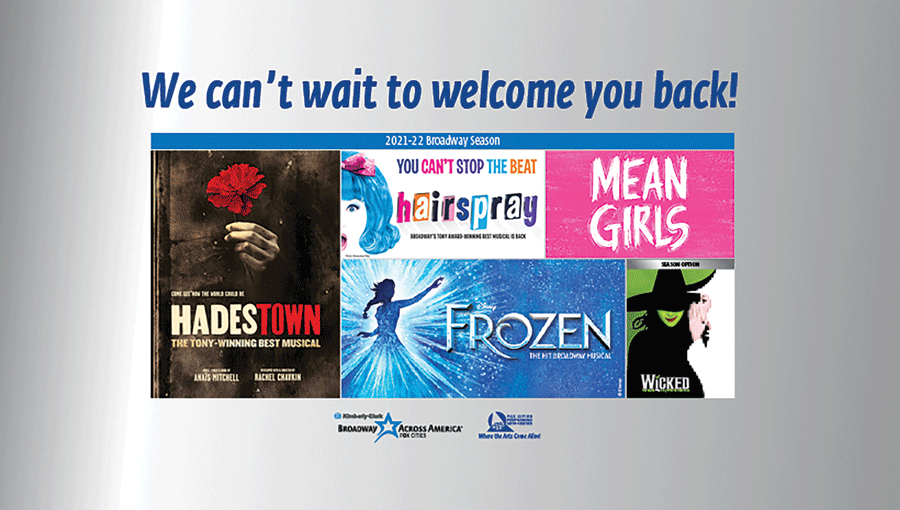 The P.A.C. is back. The Fox Cities Performing Arts Center in downtown Appleton has reopened its doors with live touring shows and this wonderful venue offers several top-notch productions and concerts in the coming months. 
"Mean Girls" (Jan. 18-23), "Hairspray" (Feb. 15-20), "Church Basement Ladies" (March 22-24), and "Frozen" (May 17-29) are among the Broadway plays arriving in the next few months. 
Enjoy classic rock? Make sure to check out "Rain, a Tribute to the Beatles" on March 29. I saw it a few years ago at the P.A.C. and could have sworn John, Paul, George, and Ringo were jamming right in front of me.  "Hotel California – A Salute to the Eagles" is another intriguing tribute show (June 3) celebrating the legendary work of the iconic country rock band. In Eagles speak, you can check out of the P.A.C. any time you like, but you may never want to leave. Or how about "Georgia On My Mind," a salute to the awesome work of the great Ray Charles on April 10?
Want the real deal? Catch classic rockers Kansas, celebrating its "Point of Know Return" anniversary tour on April 2, or Chicago – the self-described "rock band with horns" – on April 15. Legendary funk band Earth Wind and Fire (May 8) is another blast from the past worth checking out. 
Movies, movies, movies. There are several projected blockbusters coming to the big screen in 2022. Personally, I'm a Batman fan and there's no way I'm going to miss "The Batman," which is scheduled for release in early March. Robert Pattinson, star of the "Twilight" franchise will trade fangs for the cape and cowl of the comic-book crimefighter, who is in just his second year of battling bad guys and dealing with a crazed serial killer known as the Riddler (Paul Dano). The uber-talented Colin Farrell also chews up scenery while reprising his role as the Penguin.
Other highly anticipated '22 flicks are "The Flash," "Black Panther: Wakanda Forever," "John Wick, Chapter 5," "Avatar 2," "Jurassic World: Dominion," and "Spiderman: Across the Spider-Verse."
Yes, most are sequels, reboots, and popcorn movies involving comic book heroes, but they involve popular characters and themes that have proven to be box-office beasts and will likely continue to rake in big bucks. 
The Super Bowl awaits. Barring more catastrophic injuries to key players, the Green Bay Packers have a legit chance of playing in the big game and there's no way you want to miss it. But even if they don't make it, add the date Feb. 13 to your phone calendar, or go old school and circle it on your wall calendar. This year's 56th annual Super Bowl will be held at SoFi Stadium in Inglewood, Calif. – home of the Los Angeles Rams and Chargers.
The Super Bowl is technically considered a sporting event, but has morphed into so much more since Vince Lombardi's Packers and Hank Stram's Chiefs squared off in what was initially called the First AFL-NFL World Championship Game on Jan. 15, 1967. It's become a must-see TV social event, a de facto American holiday, and a reason to party in front of a television screen – with a little bit of football on the side. Many tune in simply to watch the debuts of high-profile commercials, often featuring celebrities and amusing 30-and-60-second adventures that cost millions and highlight foods, cars, sodas, and beers that we absolutely must have.  
People love to analyze the halftime show – which is usually quite good – and this year's hip-hop themed lineup is stacked with Grammy Award-winning talent. Big names like Snoop Dogg, Eminem, Dr. Dre, Mary J. Blige, and Kendrick Lamar will highlight the halftime show, which is usually more analyzed and dissected than the actual game.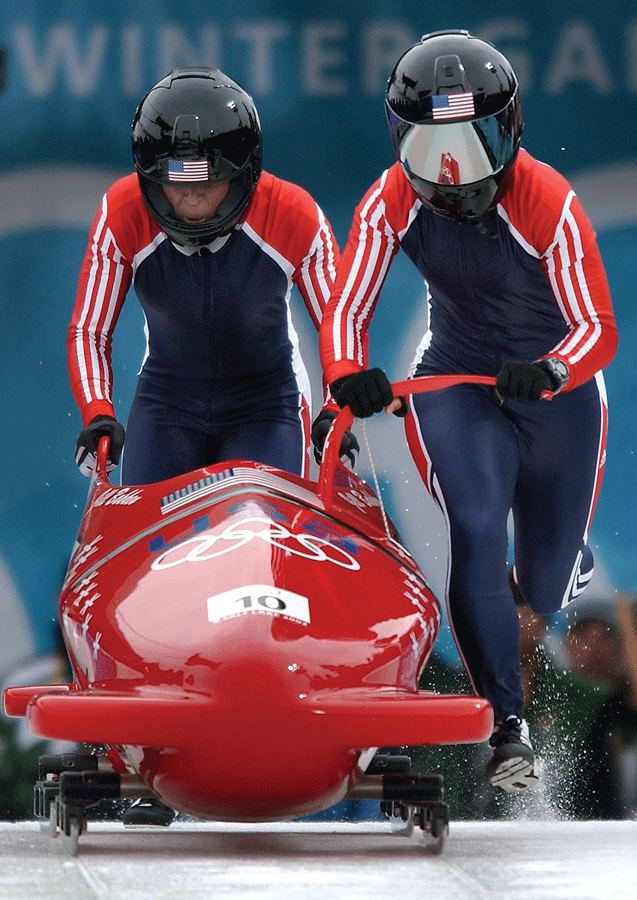 The Winter Olympics is right around the corner. It's scheduled for Feb. 4-20 in Beijing, China – which makes history as the first city to host Summer and Winter Olympics. Figure skating, hockey, speed skating, skiing, snowboarding, bobsled, ski jumping, luge, and curling are among the winter events scheduled.
Yes, political mumbo jumbo often gets in the way of this wonderful international event, but many of the story lines of the actual competitors chasing their dreams are fascinating, heartwarming and sometimes controversial. If you don't see the Winter Olympics as a big deal, consider that a handful of Hollywood movies – "Cool Runnings," "Miracle," "Eddie the Eagle," "I, Tonya," "Cutting Edge," and yes, even "Blades of Glory" – involved Winter Olympic themes. 
Some of these stories such as the Tonya Harding-Nancy Kerrigan figure skating scandal of 1994 rocked the world and became international incidents that are still discussed today. Others such as "Eddie The Eagle," the feel-good story of the determined, but not-so-skilled Eddie "The Eagle" Edwards, tell terrific stories about ordinary people chasing extraordinary dreams. And others like "Cool Runnings," the compelling tale of the Jamaican bobsled team, brought awareness to the obstacles that some of these young athletes (not a lot of snow to train on in Jamaica) face. 
The Winter Olympics gives us something to watch and someone to root for in what is usually a cold, icy, slow-as-a-glacier month of February.
We'll finally get some permanent answers to "This is Us." For five seasons, the award-winning NBC drama has taken countless trips in the Way Back Machine, transporting us back in time and then slingshotting us forward to the future. "This is Us" isn't quite as trippy as another previous time-traveling favorite of mine – ABC's mind-bending "Lost" – but it's an intriguing, well-written, superbly cast show that routinely trots out a caring father (the awesome Milo Ventimiglia) who has been stone-cold dead for years.
And it always keeps you off balance. Just when the pieces to the puzzle of the Pearson family seem to slide into place, the unexpected happens and we're left with a collective "Huh?" All the family mysteries and intriguing back stories will be cleared up when the Pearson's rollercoaster fires up for a final season starting early in 2022.
AMC's "The Walking Dead" and ABC's highly acclaimed comedy, "Black-Ish," are additional popular TV series that will make grand exits from the small screen in '22.
Good eats are everywhere. I'm a big fan of the Fox Cities food scene and look forward to spending more time in area restaurants as we gradually navigate back from the pandemic. I tip my cap to bar and restaurant owners for their resiliency and resourcefulness during these trying, unprecedented times. It's tough enough to keep a restaurant open, but when you add a global health crisis to the equation, the degree of difficulty multiplies. The pandemic is still a thing, and the Delta and Omicron variants haven't helped the recovery of eateries, but most seem to be back to semi-normal operations. Support them by either returning to their dining rooms or ordering take out. If you're doing the latter, show them some love by leaving a tip.
That said, I'm looking forward to another good fish fry at places like Mark's East Side, MIchiels Bar & Grill, Rye, Appleton Beer Factory, Ob's Brau Haus, Spats, and Stone Arch Brewpub. I eagerly await another awesome stack of pancakes at Appleton Valley Pancake House, a burger at Mad Apple Burger, a tasty omelet at Mary's Family Restaurant, and a gorgeous ribeye at George's Steak House while Bill Steinert joyfully pounds on the piano. Throw in a burrito of any kind along with a killer margarita at Antojitos Mexicanos while lounging outside on a warm summer evening, and I'm a happy fella.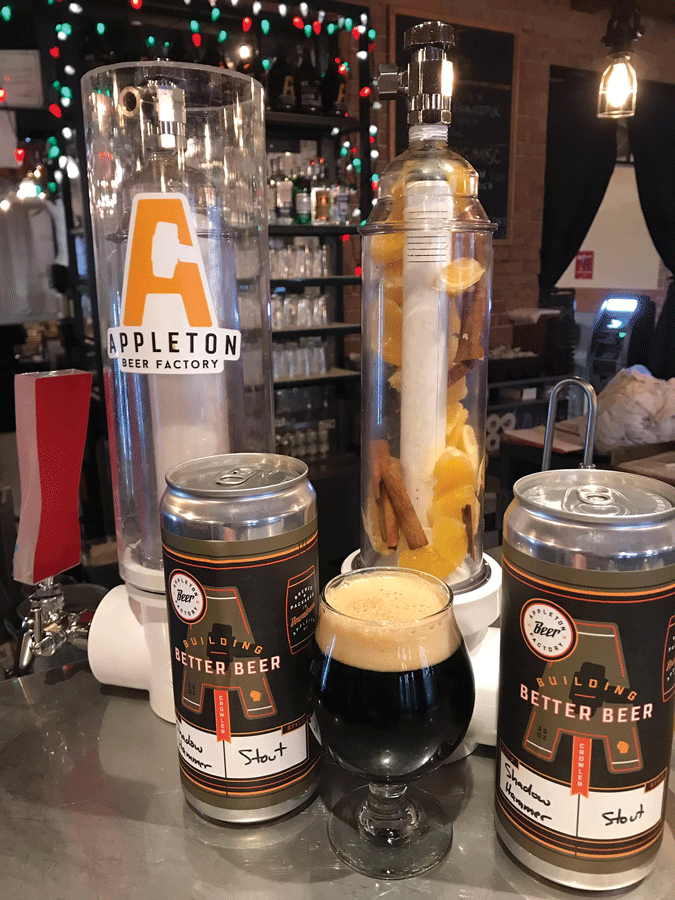 Beer here. I used to be a Bud Light guy, but I've evolved (well, at least my taste buds have) into a craft beer connoisseur. That's a fancy term for a beer snob. But hey, I've been called a lot worse and learned a long time ago that life is too short to drink cheap beer. That's why I'm looking forward to tasting some of the new 2022 brews at creative local brew pubs like Stone Arch Brew Pub, Fox River Brewing Company, Appleton Beer Factory, and Ob's Brau Haus, where authentic German beer rules.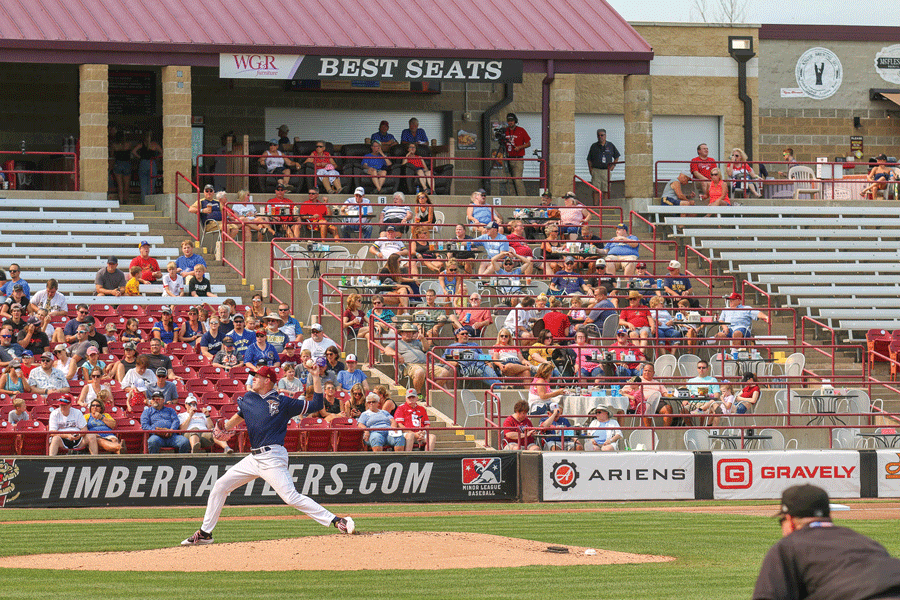 Baseball will be back … at Neuroscience Field at Fox Cities Stadium. The MLB lockout was a thing heading into the new year, but professional baseball returns to the Appleton area in early April when another Timber Rattlers' season kicks in. The minor leagues will be largely unaffected by the MLB work stoppage since most minor leaguers aren't yet union members. Players on 40-man rosters of MLB teams – and there won't be many at the Timber Rattlers' High A level – won't be able to play, but the rest of the minor leaguers are eligible, and the season will go on as planned.
That means, it will be business as usual for Matt Erickson, Fang and the rest of the Rattlers starting April 8 with a three-game home series against Peoria.
Rattler's baseball is a terrific bargain. It gives local folks a peek at tomorrow's MLB stars in a family-friendly atmosphere and at budget-beating prices. The level of play is highly advanced, the promotions are fun, and it's a lot lighter on the wallet than an expensive afternoon at American Family Field, which will always be Miller Park to me.