Fun, essential, relevant, informative, significant.
People of interest. Something for everyone.
Something for everyone. We are the pages
of Appleton Monthly Magazine.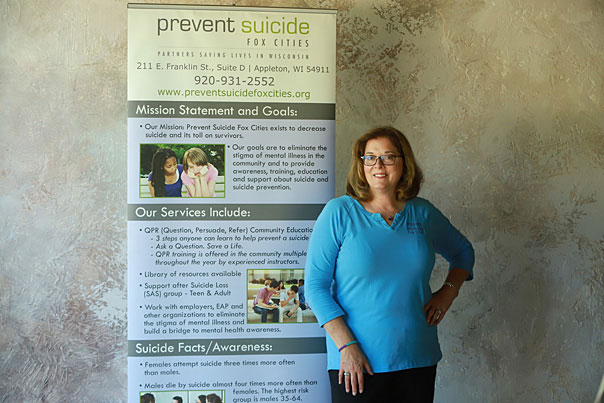 Spot the Signs Prevent Suicide Fox Cities offers training, support by Tim Froberg Cindy Reffke grew up on a farm, so she is accustomed to a hectic schedule. And busy she is. The Appleton woman runs her own marketing company, Quest Marking Inc., belongs to the Appleton Breakfast Rotary Club, and...
read more