Jack and the Beanstalk
by Holly Boettcher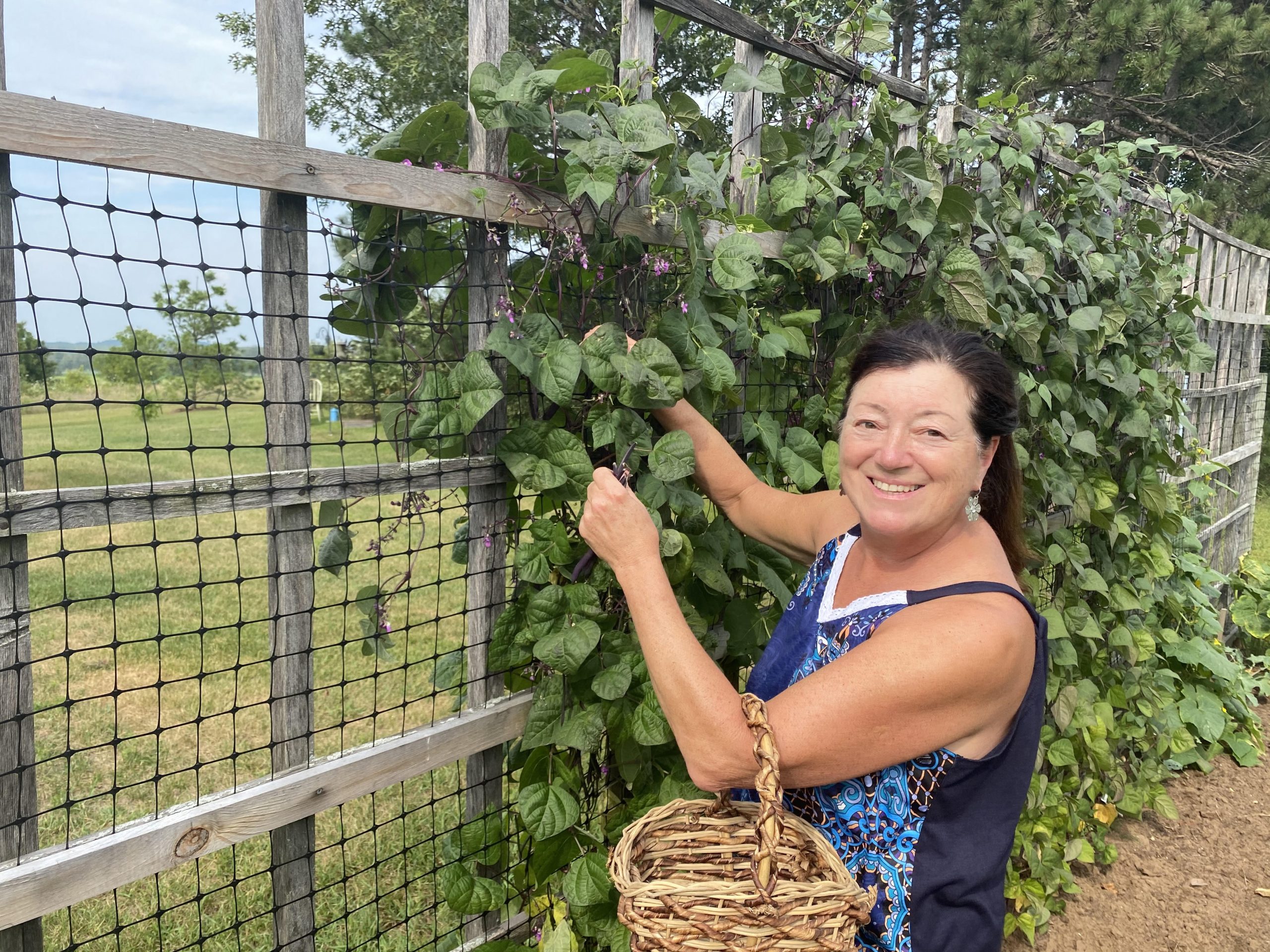 I've been enjoying fresh vegetables from my garden all summer. I love to pick tender green beans to steam for dinner and my favorite treat is Caprese Salad with heirloom tomatoes that I started from seeds back in March.
Did you know August is the perfect time to plant certain vegetables to extend culinary joy into the late fall? I'm going to make sure I have plenty of delicious and nutritious hand-picked food through late autumn, even past some mild frost. Do you want to give it a try? Here are some tips to get you started.
Prepping the Soil:
Keep in mind that nutrients in the soil are possibly depleted from summer plants, so it is a good idea to do a soil test, then amend with compost or fertilizer. Cool weather plants will germinate quicker if you thoroughly water the soil then shade it from direct sun for a few days with straw or leaves. This will help cool it down before sowing seeds. 
What to Plant:
Produce with edible roots and leaves are some of the best choices. Also consider garlic, which can be planted in the late fall for a spring harvest!
Kale, carrots, beets, arugula, Swiss chard, spinach, bush beans, summer squash (such as zucchini or patty pan), turnips, cilantro, collards, lettuce, radishes, and scallions are all great choices. Brussel sprouts, cabbage, kale, and cauliflower can be purchased from a garden center then transplanted with enough time to reach maturity. TIP:  If you select cabbage or kale from the garden center, make sure you are not purchasing the ornamental varieties!
A good rule of thumb is to "count back" from the normal frost date, taking into consideration the days are getting shorter and temperatures are cooler, then add a few extra days to your calculation. Read labels to find varieties that require a shorter number of days till harvest, or search for seeds that are rated for a fall growing season. Be patient, because they will not grow as fast as in the warmer and longer days of spring.
Protect Them:
Old sheets or hoops should be on stand-by and ready to cover if frost is predicted, although some vegetables like as carrots, beets, and kale are hardy enough to survive mild frost.  
Other Benefits:
Many insects have completed their lifecycles, so vegetables grown in late season have the luxury of not safe from pests. But keep a close watch for corn ear worms and cabbage worms which could be a problem.  
Where to buy seeds:
Garden centers are often sold out by this time of year, so I like to order heirloom seeds from Baker Creek Heirloom Seeds. Their website is  www.rareseeds.com. They have quick turnaround time and you will find many interesting varieties which will be fun to grow and harvest.  
Well, what are you waiting for? Get those seeds ordered, planted, and join me in the delight of growing your own vegetables this fall!
Who remembers the English fairy tale about Jack and the Bean Stalk? That poor little country boy planted magic bean seeds which grew all the way up into the clouds. Although my climbing green and purple beans do not yet quite reach the sky, they do grow over seven feet tall.  
Bending over to pick beans has become a thing of the past for me. I have joined the droves of creative gardeners who are having fun with a new trend of planting horizonal instead of under our feet. This is a unique way to utilize small spaces to create either edible gardens or even beautiful flowering walls. Think of vegetables growing up a tall structure such as a trellis or fence. What a great way to plant and care for and harvest. Taking care of your vegetables becomes a cinch because you can tend to this type of garden while standing up!  
Where to begin? Look up because the sky is the limit.  
Now is the time
Fall is the perfect opportunity to construct or install the trellis system so it is ready for next season! 
Ordering seeds
You will have plenty of time to research and select seeds. It is important to read the label when selecting what to plant.  A bush green bean will not climb, so you must select a pole (climbing) bean. A determinate tomato will not climb, so you must select an indeterminate variety which could grow 6 to 12 feet!  
More about tomatoes
Look for indeterminate tomatoes. Order seeds and start them in March so they are ready for spring planting. They are often an Heirloom variety that continues to flower and set fruit until fall when cool weather beckons the end of the growing season. They are a perfect choice for a vertical garden because of how prolific they are. These types of tomato plants require some pruning and will need to be tied up as they continue to grow. 
Other vegetable suggestions
Pole beans, such as a brilliant purple variety called Purple Podded Pole Bean, are a great choice and one that is a must have in my own garden! I love it for the beautiful color it adds to salads and dishes, and because of its heavy yield. A reminder to read the labels when you are selecting your seeds to make sure you are not planting a bush bean which will not climb!
Another fun idea is to grow gourds, squash, pumpkins, or cucumbers. They will need some extra support as they grow. I tear up strips of old sheets or towels to tie them up.  
Where to order
Exploring unique and hard to find seeds is a passion of mine and my all-time favorite place to find them is Baker Creek Heirloom Seeds. Their website is www.rareseeds.com  
Get that trellis built and be ready for spring!