Fox Cities Performing Arts Center's Reimagined Season
by Jim Romenesko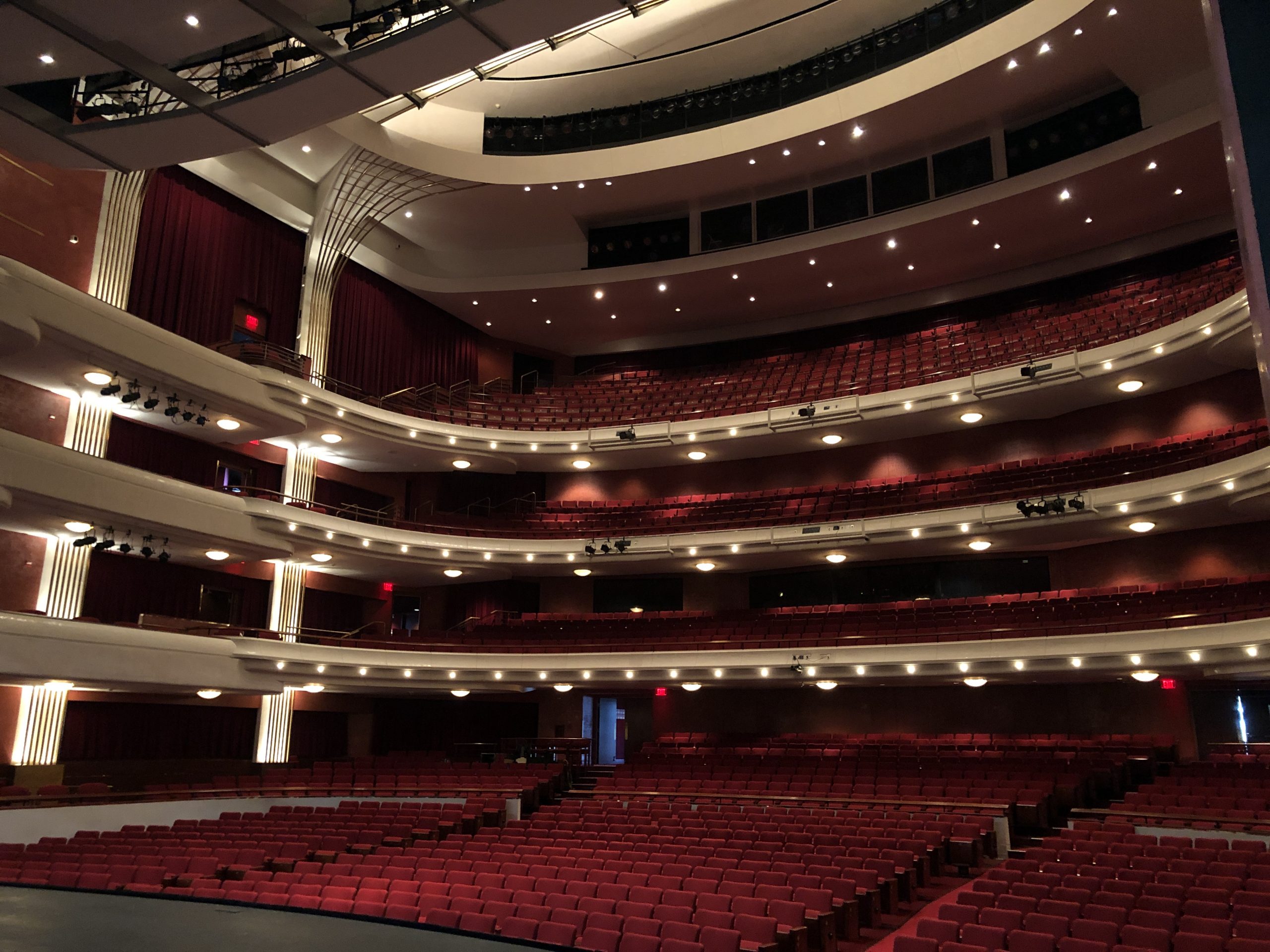 When Joni Mitchell sang "You don't know what you've got 'til it's gone," no one could have predicted how sharply we'd feel the sentiment fifty years later during the Covid crisis.
For many of us, the Fox Cities Performing Arts Center's pandemic-forced "extended intermission" is high on the list of things impacting our quality of life during the pandemic.
Maria Van Laanen, Fox Cities P.A.C. president has a deep understanding of the sense of loss that audiences, employees, volunteers, and performers are feeling.  "Even in a sea of patrons, performers connect with the audience…that's what people miss," she said.
And those connections aren't forged only during the performance.  The ushers, box office personnel and others on the P.A.C. team are also dearly missing the experience of serving the community and performing companies at the world-class venue.
"Hosting three hundred fifty to four hundred events per year means spending a lot of time together," she said.  "We all thrive on serving and get so much energy from sharing the excitement of the performances with our artists and audiences."
But the details involved in raising the curtain on a season of top national acts and touring productions after a global performing arts shutdown are almost unfathomable.   
Van Laanen noted some of the challenges. "The artists must be comfortable, not only performing in a venue with a large crowd, but also touring the country while keeping safe. Artists who perform one-night concerts must commit to fifteen to twenty weeks on the road, and bigger tours need at least double that time."  Add to that a substantial number of international acts and you get an idea of the concerns that must be addressed before a tour can even be considered.
Then there are the government regulations, constantly updated in response to the ever-changing circumstances of the pandemic.  There are so many people involved in making a touring performance happen that, even if regulations allow for fifty people to gather, "The show would never make it off the trucks," Van Laanen said.  
And, indicative of Appleton's stature in the touring world, the P.A.C. president is taking a national leadership role in addition to captaining the local ship.  
A national coalition called Road Producers and Presenters has created the "Opening the Road Task Force" to determine the needs of the four most complex shows currently touring. These experts posit that, by determining the standards needed for venues to successfully host these gargantuan productions ("Frozen," "The Lion King," "Wicked," and "Hamilton"), the procedures for less complex shows and concert events can be set.  Van Laanen is chairing "Team Frozen."  "We have a voice at a very large table," she said.
Despite the numerous obstacles to re-opening, Van Laanen sums up the strength and determination shared by so many in the arts community: "We'll be back," she stated confidently.