Stuffed Pepper Soup
by Michelle Fierek
When fall is upon us and the farmers markets have their baskets full of colorful peppers, onions, and garlic bulbs, I know it's time to make my husband's favorite – stuffed pepper soup! This soup has all the hearty ingredients and flavors of traditional stuffed peppers; beef, rice, tomatoes, and bell peppers all in one pot!  A sprinkling of Monterey Jack cheese melted on top makes an irresistible meal, satisfying even the hungriest of appetites!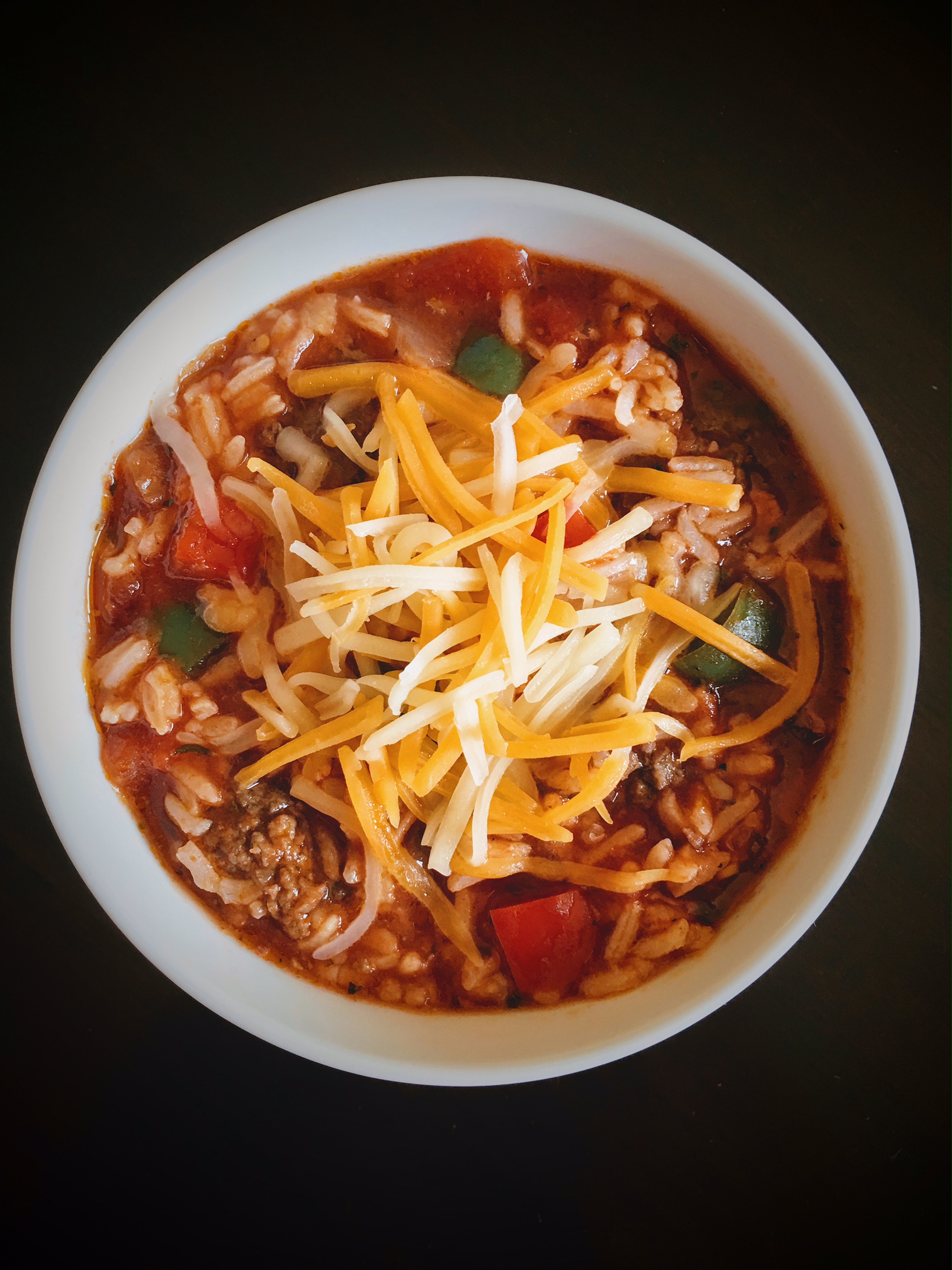 Ingredients 
1 lb ground beef
1 green bell pepper, chopped
1 red bell pepper, chopped
1 onion, chopped
2 cloves garlic, minced
1 (28 oz) can chopped tomatoes 
1 (15 oz) can tomato sauce
2 cups beef broth, plus more if needed*
2 tsp Italian seasoning
2 T Worcestershire sauce
1/4 cup ketchup 
2 cups cooked rice 
Salt & pepper, to taste
Shredded Monterey Jack cheese  
Directions

1) In a large pot over medium-high heat, brown the meat with the onions, peppers, and garlic. Season with salt and pepper.  Remove from heat and drain off fat.
2) Return pot to heat and add tomatoes, sauce, broth, Italian seasoning, Worcestershire, and ketchup.  Simmer about 20 minutes.
3) Stir in rice. Taste for addition of salt and pepper. Top with cheese.
*This soup thickens as it sits. Add extra broth, as needed, for desired thickness. You can also choose to add rice to the soup pot OR individual bowls.