Sounds Like Christmas

by Jim Romenesko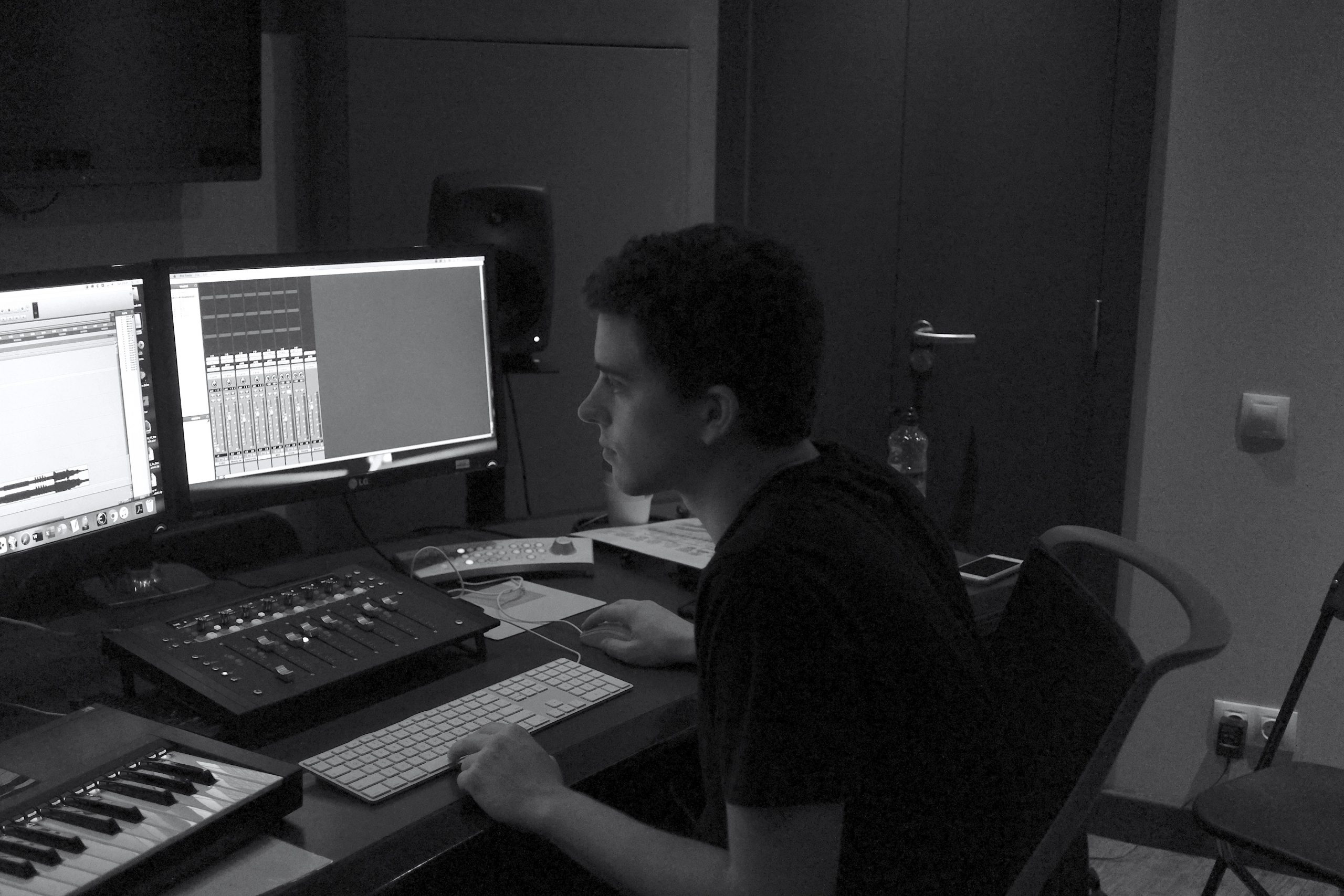 When Kieran Wallace walked onto the stage to appear in his first production at five years old, little did he know that eighteen years later, he'd play a key role in an innovative new version of that same production.
The show was "Christmas Stars" and Wallace, now a professional sound designer, is back at work on the production, this time in an important behind the scenes role, as the show is produced in a new, streaming format as the result of the Covid crisis.
"I've been involved in music and theatre nearly my entire life, largely thanks to both my parent's and grandparents' love of music and the arts," said Wallace, now 23. "However, I remember middle school being the time when I developed a true sense of passion for music and theatre by consciously wanting to better myself as a musician and performer. I got involved in as many projects as possible."
As graduation from St. Norbert College approached, Wallace felt he should pursue post-grad study to build on his degree in Music. "My path to working in audio production was definitely not a linear one," he mused. Having only worked on the sound crew for one college production, his next taste of audio work came while he was creating his application portfolio for the grad school program just months before the deadline.  
"As I got further into the portfolio requirements," he says, "I knew that it was something I could see myself getting into. I taught myself the basics, while also learning from family and friends. Once I had my first few graduate-level classes, I never looked back and was in love with the field of work."
Wallace credits his grad program at Berklee College of Music, which is based in Spain, with giving him a solid foundation and the right attitude for work in the competitive area of sound design by emphasizing collaboration. "Everyone was looking to develop themselves further by learning from each other's unique musical approach and personal background," he said. "I had industry-leading studios, equipment, professors, and peers all at my fingertips while experiencing the culture of Spain and Western Europe at the same time."
Upon returning to the U.S., He was hired almost immediately by Paradyme Productions in Madison, a recording studio producing projects ranging from recording and producing solo artists and bands, to podcasts, commercial jingles, movie dialogue, audio books, and educational content.
"A typical workday for me almost never looks the same as the last," Wallace says, "which keeps my job full of excitement and possibilities." 
But the Covid crisis has impacted the recording business as much as other businesses and activity at the Madison studio is down a bit.  So when it was decided to present "Christmas Stars" as a streaming production, it was natural to include Wallace on the technical production team, joining musical director Peter Leschke, sound engineer Van Vehrs and the video team from Champion Video in Greenville. 
"Before this year, I had experienced Christmas Stars both as a cast member in the show and a stagehand. It's an honor to be able to lend my gifts and talents to the production this year, especially when we are dealing with such limiting world circumstances," he said. "I never thought I would see Christmas Stars from this viewpoint, especially working alongside those who I've known as the people making it happen ever since I was a kid."