A Long Winter's Nap

by Carrie Meier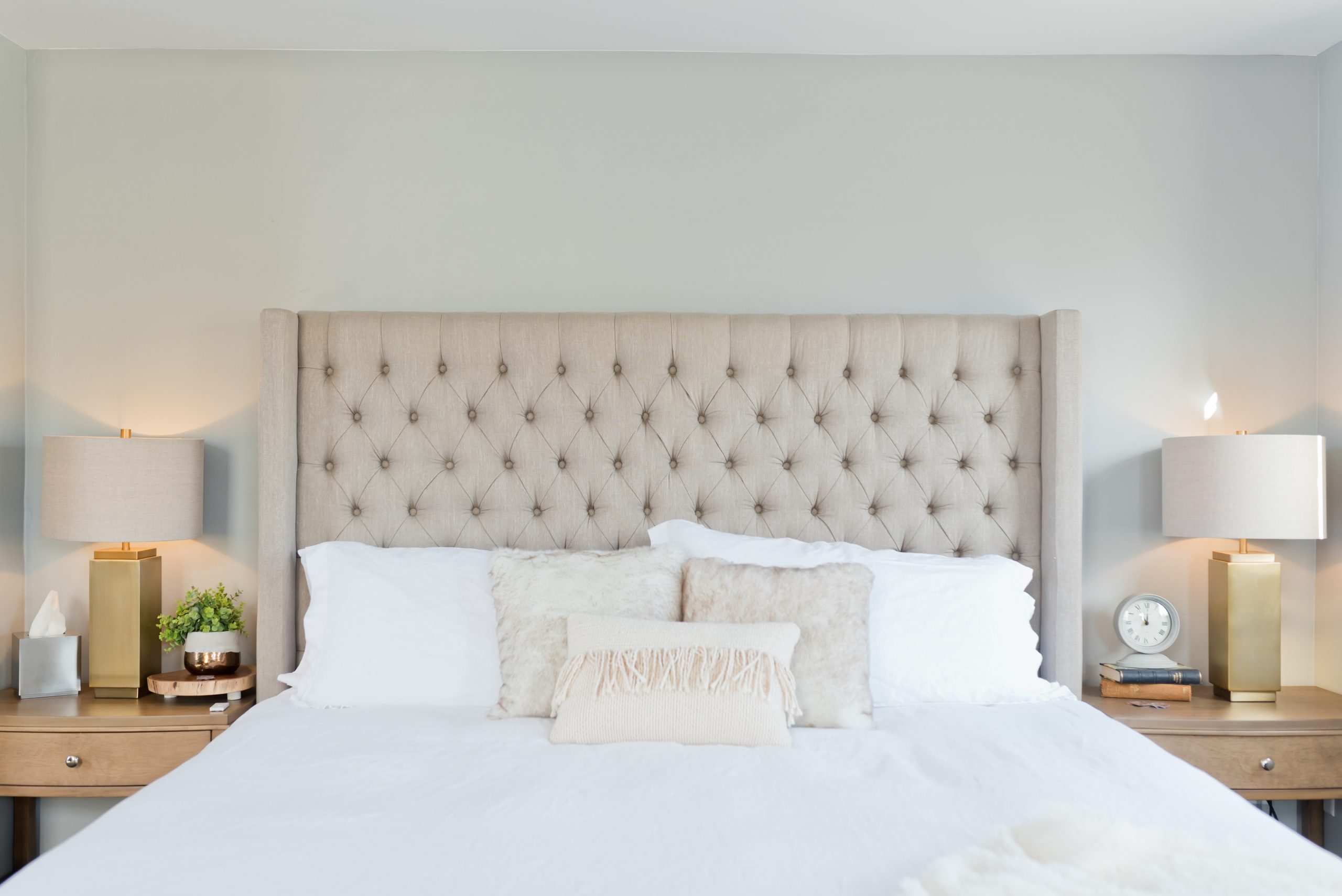 If you've donned your kerchiefs and caps but can't settle down for that long winter's nap, your Qi (energy) may need work. I'm not ignoring your full plate, the million things on your mind, or those tiny humans protesting your REM cycles as if offensive to known existence, so quality rest will possibly require HEARTY efforts. Don't throw the baby out with the bathwater though, when considering the power of a 5,000+ year old practice called Feng Shui (Wind and Water).
This ancient Chinese art of placement has deep roots. Literally. First employed to establish gravesites unaffected by typhoons (wind) and flooding (water), this practice pursues high objectives; let's see how it can help you, THE LIVING (I assume. Feel free to continue reading either way).
Feng Shui centers on positive Qi flowing unobstructed through buildings, bodies, and Mother Earth. However, here, I'll discuss Feng Shui design in your bedroom.
Rule #1: Place your bed in the Command Position. This is the spot farthest away from and not in direct line of the door, still offering a full view of the door. This position will allow qi to flow directly from the door (its main portal) to the place of rest and rejuvenation. It also offers you security, power, and control as one can easily see whatever/whoever enters.
Rule #2: Matching sides.  Balance is often sacrificed "using what we have" to decorate a home.  I've gone cross-eyed witnessing one monstrous side table and a football lamp, paired with a low-set glass number cowering under a sconce. One sconce. On one side of the bed. Even the most oblivious would crave adjustments. If your stuff doesn't match, have the conversation, make the necessary compromises, and purchase a matching set. Solo? Matching sets are still a sound investment, bringing balance to the eyes, mind, and room.
Rule #3: De-clutter, clean your windows, and nurture your door until it functions without squeaking or sticking. The environment must be freed of obstructions/distractions stopping the flow of Qi. Clutter is an eye-sore and a physical/mental obstacle for all those who enter. If your windows and doors, your eyes and communication in Feng Shui, are dirty or arduous to operate, your body will suffer. Make clarity the objective.
Rule #4: Select skin-tones for the walls. Be advised: choosing "peach" doesn't mean "Saucy Gold" or "James and the Giant."  I will not endorse these choices on any level. Natural richness and purity are your mottos when navigating the wall of swatches.
Rule #5: No electronics. Powerful words usually reserved for middle/high schoolers? Not anymore. Taking out the devices will allow your body/mind to rest deeper, inviting good Qi into layers previously undefined by your conscience.
Now go. Invite your Qi in. Let it flow. Relax and rest. Let this season of slumber awaken your potential for growth, tranquility, and balance. And may your home bring you a powerful peace throughout your days … and your nights. Be well, my friends.