Xavier Theater's Path to Reopening

by Jim Romenesko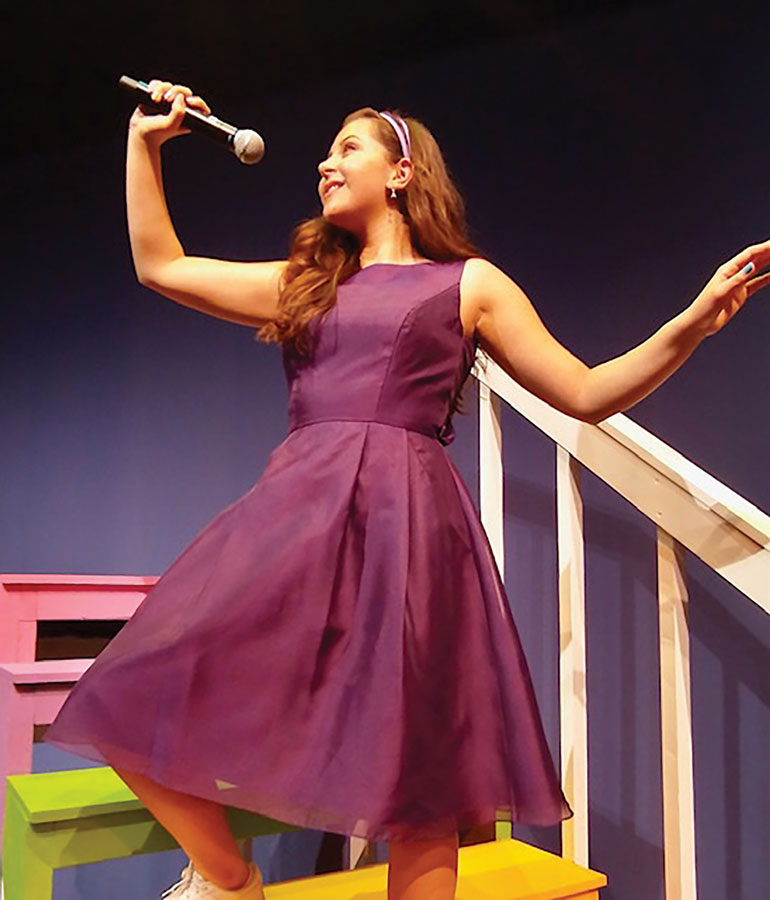 For the past two months I've been writing to tell you about local high school theatre programs that have cautiously moved back to producing after being on "hold" for nearly a year.
This month, I get to tell you about what's happening at Xavier High School, where I direct the mainstage productions.
Our spring mainstage show is "Spin," an original musical revue featuring the pop music of the 1960s.  
In case you're not familiar with the term, a revue is a performance featuring music or other material based on a theme (like the music of the 1960s) or some other unifying element such as music by a specific composer or team. A revue has no "through" story or plot but, instead, relies on the strength of the material and the performance to sell the show.
This spring, many area producers have opted to offer a variety of types of shows to allow their students to experience performing onstage. Most have chosen to present for a mix of live and streaming audiences. Some have chosen one or the other. In many cases, the directors planning to present shows to live audiences have hedged the bet of risking student actors being placed in quarantine by double-casting roles in their shows.
Why did Xavier choose the revue format over a traditional Broadway musical? In short, it was the right decision for us.  
The date the governor set as the first day schools were to be closed — March 18, 2020 — was to be the opening night of our production of "Grease." Losing all performances of a show which held the promise of a very exciting run (all but one performance had sales of over 90% of capacity) was devastating. I simply couldn't risk a repeat of that horrible experience for our students this year, and the revue format offers flexibility that is not available with a traditional Broadway musical, allowing us to adapt should one or more performers be quarantined.
One thing that makes me proud of all the directors and programs in the Fox Valley is that each director has chosen the path that is best for his or her students. (Remember that high school theatre is truly an activity created to benefit the students, not the audience.)  
And, according to area directors, the students in their theatre programs have enthusiastically embraced their projects, as have our students at Xavier.
"I have been surrounded with theater my entire life," said junior Josh Thone. "It was hard not being able to do what I love best during quarantine. This first show back is incredibly fun and rewarding to perform and the best part is it's all '60s music!"
Annie Strick, a freshman performing in her first high school production said, "The fact that I get to do it in person despite COVID is incredible!"
And for seniors heading into the homestretch before graduation, bringing a show to the stage is profoundly important. Izzy Simon sums it up. "I am beyond thrilled to be returning to the stage one last time before I graduate. This year's show is filled with such lively and fun music which almost immediately gets stuck in your head!"
"Spin" will play at the Xavier Theatre, at 1600 W Prospect Avenue in Appleton, May 5-15.
Visit www.xaviertheatre.com or call 920-733-8840 for tickets.