Breathing Room

by Carrie Meier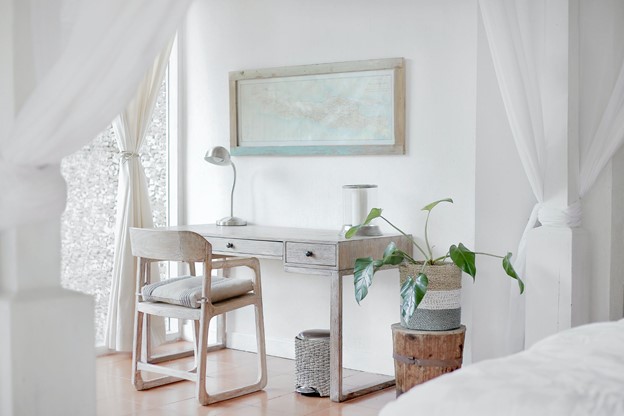 The season has officially blossomed, and we are so ready to get outside and enjoy some summer fun! It's the warmth we've been missing, the rays we've been craving, and the sweet, sweet relief of fresh air that create that unbeatable allure each and every trip around the sun.  
Without question, our homes transform just as much as our souls do when that wholesome dose of summer truly settles into the bones. Suddenly, our paint colors transform into young coats again, donned in an extended transcendent glow. Our windows, a safeguard against nature, are now hungry to invite it in; a front row seat to this season's line-up of the best singers and songwriters Mother Earth has to offer.
In many ways, summer brings back into our lives an appreciation for space. Space to explore, to reinvent, to reflect, to escape, to slow things down, or spice them up. Space to breathe! It's intoxicating each and every time you experience that first warm day; uncluttered by coats, heavy boots, hats, mittens, scarves, snow pants, long underwear, extra socks, and the nagging feeling you have to pee as soon as the final layer has been applied. No, summer gives us uncluttered space to just BE, and it's beautiful.
So, this month, let's reinvent our homes to reflect the beautiful season at hand. Let's decorate with space. When done intentionally, decorating with space immediately heightens the appeal of your furnishings, exaggerates square footage, and creates a high-end look. Add in the right lighting to fill areas where furniture, furnishings, or decor used to roam wildly, and you have solidified your masterpiece.
Clear off surfaces that seem heavy. Tabletops, cabinets, bookshelves, desks; whatever has borne the weight of a million trinkets, needs to be lifted. Highlight items truly coveted and leave the rest for another day. Your room will transform into a space where your mind can rest just as readily as your body. Not every wall needs dressing. Some can be left to just do their job in silence, and that's okay.
I've touched on it in other articles, but it bears repeating. "Floating" your furniture is a great way to decorate with space. Inviting your furniture away from the walls (even 6") can create dimension and flow, transforming our former wallflowers into beautiful and sophisticated showstoppers. You now can appreciate the aristocracy of your drapes as they cascade to the floor, the architectural beauty of uninterrupted trim, and the sides and angles of your furniture yearning for some much-needed admiration.
Choosing to infuse space over stuff can pay richly in the end. You'll have more room to spread out and roll around on the floor with the kiddos or fur babies. You'll have less to vacuum and dust around, ensuring you'll fall in love with your new design plan just that much more. Allowing your room the air it needs to breathe will, in turn, make for a breathtaking transformation.