Big WOWs for Wilson Candle Co.

by Carrie Meier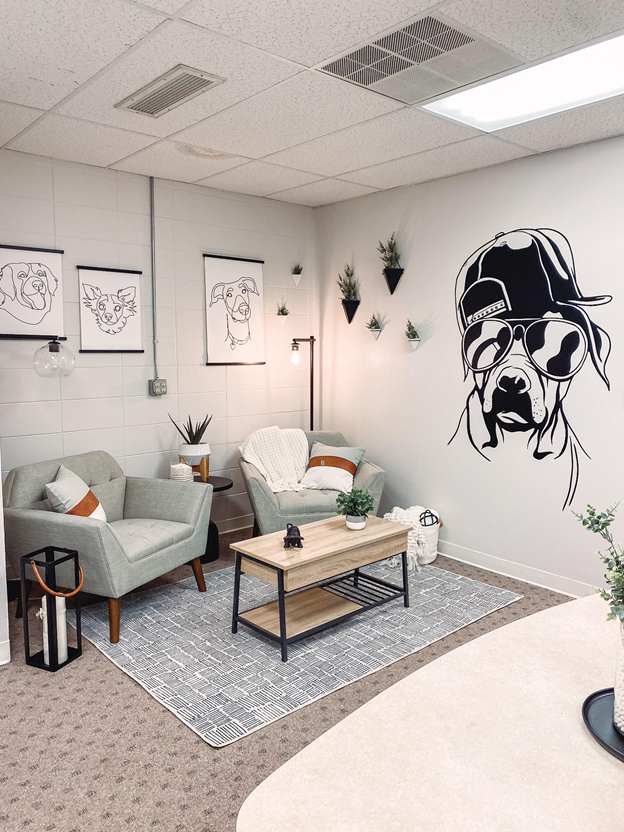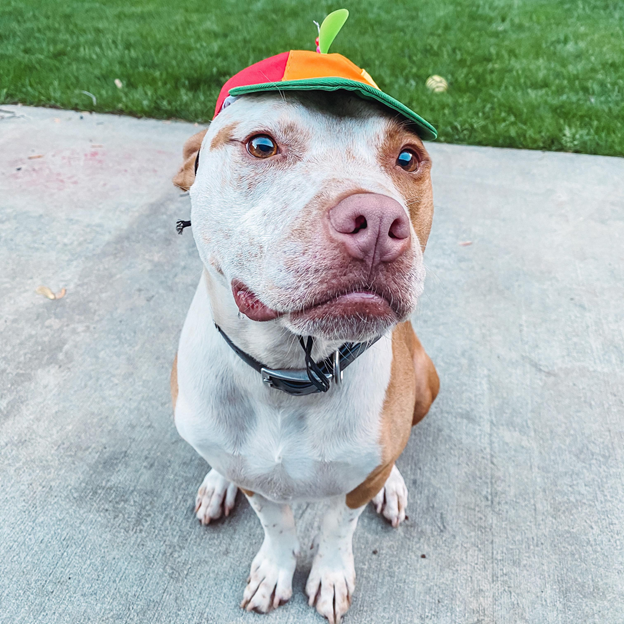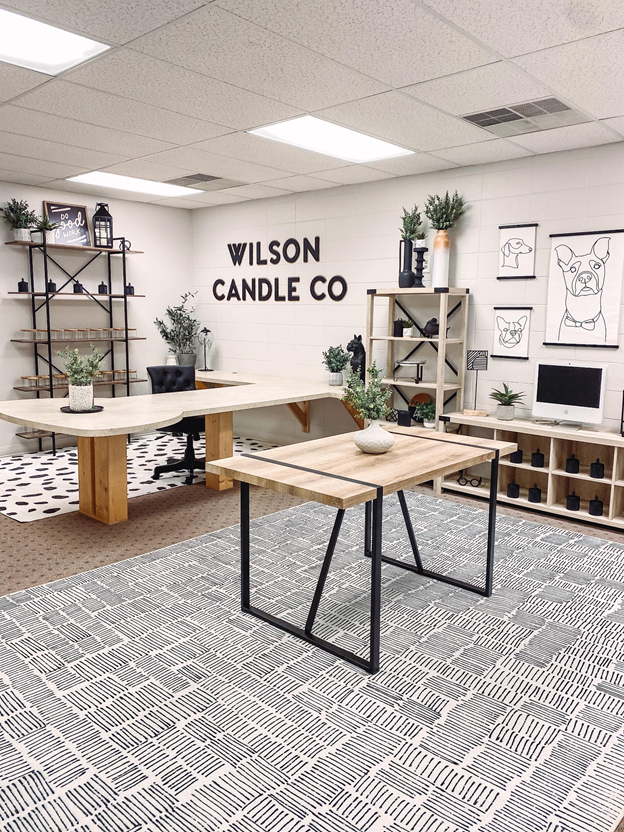 One year ago, my first article appeared in Appleton Monthly. This is surreal. Baby #4 fresh-in-arms, our lives (although busy), were rooted deeply in quarantine. When this month's topic hit, I drew an immediate connection. The "Hot Spot that WOWs!" me after this past year is THIS MOMENT. The now! It's inspired by the enduring nature of so many things; this community, the need for listening, doing, reaching out, problem solving, bridging gaps, and making it work. It has been built anew by those embracing challenges and molding opportunities. 
One such individual is the incredible Morgan Van Daalwyk. A former nurse, now business owner, a loving wife, dog-mom, and a do-er of a million things good, Morgan is the epitome of what grit and grace can do when put to the test – and her design sense is INCREDIBLE. So, I asked Morgan to share her story; connect you to a fresh new company (that Wows!), her redesigned studio space (that Wows!), and a mission renewed in fervor by her adorable pup, Wilson (who definitely Wows!). I give you Morgan's story:
Wilson Candle Co. was founded to raise awareness and funding for animal rescue. We adopted our rescue, Wilson, and witnessed a "throwaway" dog getting a second chance. Coming from a world of neglect/trauma, Wilson transitioned from surviving to thriving. I've always been passionate about animals and wanted to do more. Many are unnecessarily euthanized, and it's heartbreaking. 30% of all profit is donated back to animals in need, making a difference and saving lives. I want to raise $25,000 for animal rescue by the end of 2021. 
In faith and for fruition, I've dedicated myself to running this company full-time ensuring this goal is met. So, as the footings got real, I needed to find a studio.
Beggars can't be choosers, so I had to make sacrifices due to budget. I found a space that needed some TLC, but I've always loved interior design, so I dug in. 
My design matches my branding and evokes what I want to feel when in my studio. Bright, clean, fresh. This inspired my neutral color pallet infusing warm woods (galvanizing my product line that features wooden jar lids and signature wooden wicks). Since we donate primarily to dog rescues, canines rule the design in a mature yet playful way using oversized decals, a dalmatian print rug, and lighthearted quotes. In choosing art, canvas prints won due to limited installation options. I connected with an artist through Creative Market to design fabulous custom prints. For furnishings, the budget survived ordering from Wayfair and self-assembling.
I am grateful for the support I've received and am excited to see what we can do. I want every customer to feel their impact, knowing they've made a difference. Every customer is part of the pack. Without them, this would not be possible. 
Find Wilson Candle Co.: Resch Center (11/27), the Fox Cities Exhibition Center (12/11), or order online for pick-up at WilsonCandleCo.com