Send for Me
By Lauren Fox

Set in World War II Germany and present-day Wisconsin, "Send for Me" uncovers the story of a family who fled to the Midwest in the years before World War II. Annelise works in her parent's bakery in Germany, dreaming of her future. As anti-Jewish sentiment grows in Germany, Annelise is given the chance to leave Germany with her husband and young daughter but is forced to leave her parents behind to an uncertain future. Many years later in Wisconsin, Annelise's granddaughter Clare is dreaming of her own future when she finds a stash of Annelise's letters, uncovering years of her family's sacrifices and heartbreaks that sheds new light on her family's past and future.
Out of Water

By Sarah Read

This horror short story collection offers up a menagerie of dark, unsettling stories that are perfect for a fall evening. Full of atmosphere, tension, and secrets, each story offers up a variety of enigmatic characters and situations. From archeologists at ancient burial sites to a mother and son tentatively trying to rebuild their broken relationship, horrifying events unfold to lure the reader into dark, fantastical tales. Read's language is rich, and despite the chilling events, you'll find yourself eagerly turning the page, desperate to discover what happens next. 
Secret Lives of Mothers and Daughters

By Anita Kushwaha

An intergenerational story about the complex relationship between mothers and daughters, three women find themselves bonded by the secrets they keep from their daughters. Veena, Mala, and Nandini are very different women, but they are haunted by their decisions and unforeseen consequences. Nandini's daughter Asha is shocked to discover on her eighteenth birthday that she was adopted. Veena, recently widowed, agonizes about her daughter's future. And Mala must carry her own secret, the burden of which threatens her mother's ambitions. The unfolding family drama is a story full of heartbreak, love, and hope.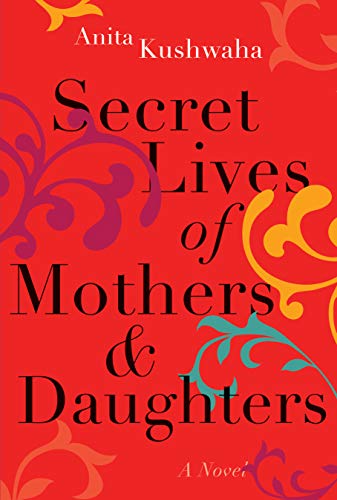 Lauren Fox, Sarah Read, Anita Kushwaha, and many more authors will be guests at the Fox Cities Book Festival, October 14-16, 2021, for more information about the authors and events, head to foxcitiesbookfestival.org