Transforming the Way You Bank

by Andy Poquette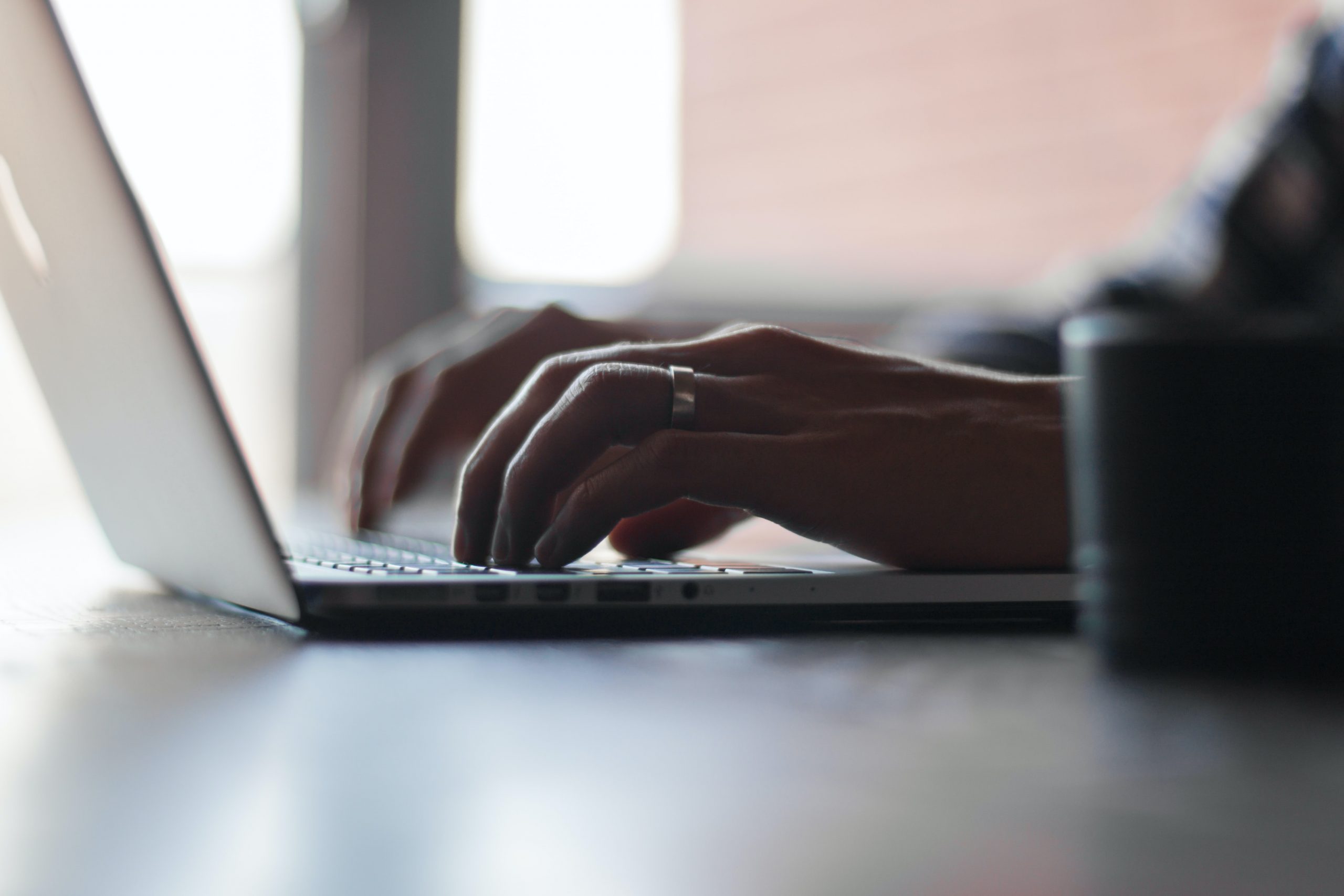 Twenty years ago, who would have guessed that we'd be able to stir dinner on the stovetop while simultaneously making a deposit into our savings account? Undoubtedly, technology has simplified many aspects of our lives and has transformed banking forever. Are you taking full advantage?
Digital banking solutions have been a lifesaver during COVID-19 as they have allowed for all traditional services to continue, but from the comfort—and safety—of home. If you're not already utilizing online and mobile banking at your financial institution, here are some benefits to consider:
Both local and large-scale banks have worked hard to ensure you have a wide range of convenient banking solutions available without ever needing to step foot inside your financial institution. In following with CDC guidelines, we know it's important to avoid personal contact with others and reduce our movement in public. That's why contactless services have grown increasingly popular. Need to transfer money? Pay a bill? You can do it from your smartphone, tablet, or computer, right where you are. 
Person-to-person payments
Looking to pay friends or family or receive payments yourself? Most banks now offer the convenience of person-to-person payment services to help you do just that with the ease of a text message. Want to pay your neighbor's teen for mowing your lawn? The payment will go conveniently from your bank account to theirs—contact free. Selling an item on Facebook Marketplace? Looking to pay your dog walker? Person-to-person payment services are a great solution to keep money contactless. 
Life is busy! Wake up at 5 a.m. and want to take care of some banking before the day gets away from you? Had to work late and still need to check your balance? Bank anytime with online and mobile services! With most financial institutions you can now view transactions, check balances, make or schedule payments, deposit checks, view digital check images and more—all on your schedule. 
Never miss a bill payment again with the convenience of scheduled payments. Using your financial institution's app, you can set up recurring payments and gain some serious peace of mind knowing your bills will be paid in full, on time, every time.  
Depositing checks just got easier. Once on your banking app, simply take photos of the front and back of your signed check to deposit money virtually. No more checking your bank's hours, driving across town and waiting in line. Save yourself some time and gasoline with mobile check deposits. 
There's never been a better time to begin with online and mobile banking! Complete all of your traditional banking services from the safety and convenience of home. Ready to get started? Reach out to your bank, or American National Bank Fox Cities, via phone or online. You'll be astounded by the ease of use and convenience of banking in a whole new way.
Putting Social Media to Work

by Danny Leffring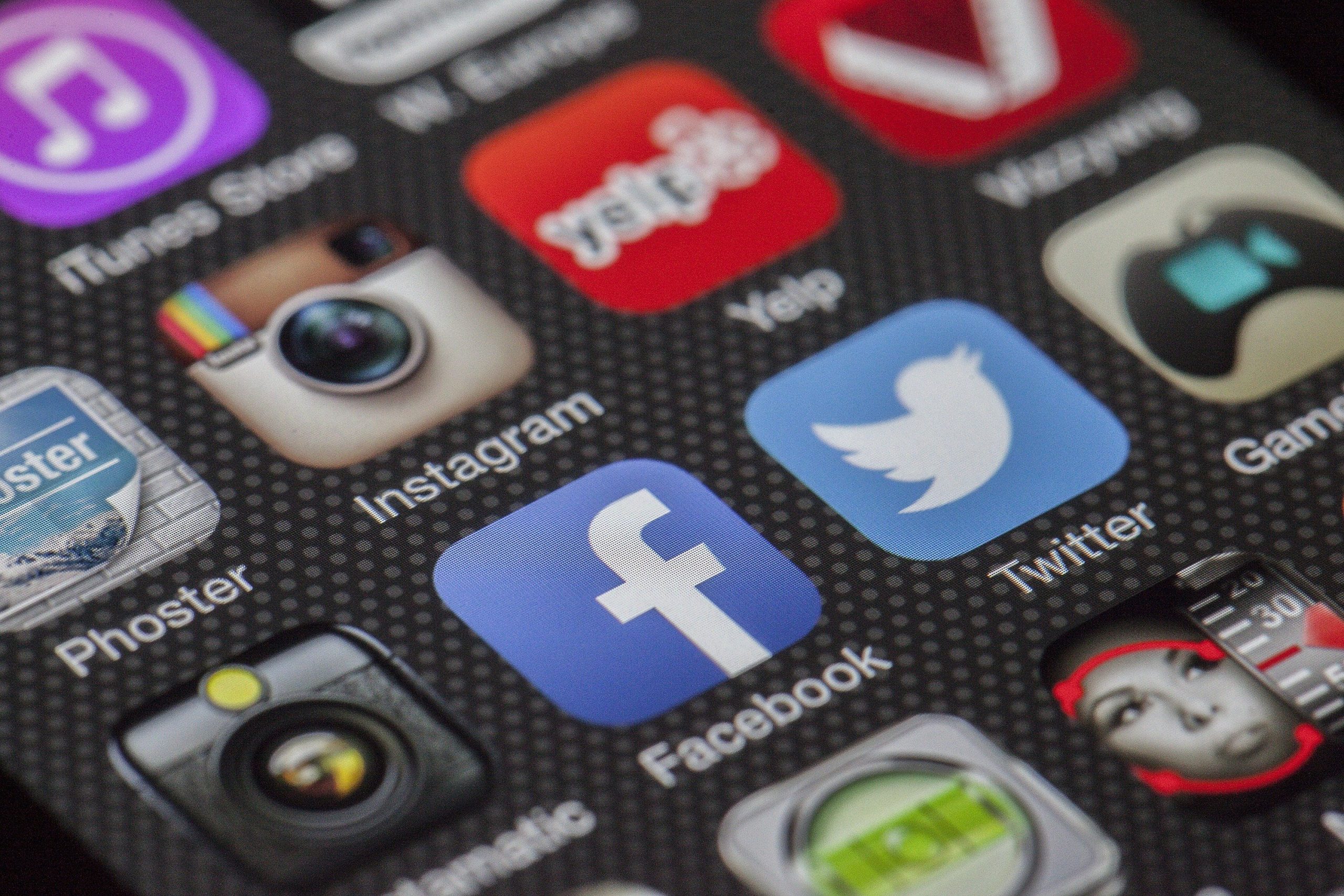 In today's day and age, most people are using some sort of social media. As a business owner, are you using social media to reach your target audience? Do you know which platform is going to reach the most people? A quick Google search will tell you the top five social media platforms include Facebook, Instagram, Twitter, LinkedIn, and Snapchat. These platforms have a wide variety of audiences. Additionally, they are all free to use. However that doesn't mean you have to use all of them; some will be a better use of your time than others. 
Facebook is primarily used by mid to late 30-year-olds. Currently, they have more than 2 billion users, allowing you to reach a significant amount of people. Although they have many users, Facebook is primarily a way for families and friends to share photos and messages with each other to show off their latest vacation or the birth of a child; it is not necessarily a business platform.
Instagram is primarily used among Millennials and younger groups. This platform is used to show off the user's latest creation or what they had for lunch, using a picture and limited text. People are here to look for beauty and unique creations. If you are selling a product, Instagram could be a good fit if you are willing to put in the time and effort to take quality pictures.
Twitter is primarily used by adults aged 18 to 29 years old. People use Twitter to post comments about current events including politics, sports, and celebrity gossip. Twitter users are looking to be informed and are not interested in flashy images. 
LinkedIn is primarily used by 25 to 64-year-olds. They have a wide demographic as the site is primarily used for business. People who use LinkedIn are looking to recruit new employees, find the latest news in the market, and get up to date on the local economy. LinkedIn is not for posting pictures of your family vacation. 
Snapchat is primarily used by 18 to 44-year-olds. People use Snapchat to send fun pictures and videos to family and friends. Pictures are viewed and then disappear. You can also add filters to enhance the photo or give yourself a dog tongue, clown face, or a variety of other add-on graphics. 
This is not is exhaustive list, and only highlights the top five. Knowing how each platform is used and which is best for you and your company depends on your target audience and the product or service you are selling. As a business owner, you have a specific marketing budget and you want to have those allocated dollars do the most they can. 
My advice would be to do some research, brainstorm specifically what age group you would like to reach, and then use the platform that will best target that group. For most businesses, focusing on one or two social media platforms will be a greater return on investment then a broad approach. Technology moves fast, and in order to keep up you need to be constantly learning and adjusting how you use the new tools provided. 
Tips for Remote Workers
by Amanda Krueger
Many of us have unexpectedly become long-term remote workers. Make the most of your new arrangement with these helpful tips:
Set the Stage
Take some time to consider potential workspaces in your home. While you may already have an area set aside, it's not too late to switch things up.
Where is the best place for privacy with natural light and a neutral background for video calls? Don't rule out a quiet spot in a sunny hallway, a corner in your bedroom, or even a breakfast nook.
Once your location is decided, make it comfortable! Find a supportive chair and a small lamp. Add a bit of cheer with a framed picture, a candle, or flowers. The little things can make a great deal of difference!
 Maintain a Routine
As creatures of habit, a routine is essential in creating both comfort and efficiency.
Designate your working hours and stick to them—don't pick up your phone after hours. As we've welcomed our work into our homes, we need to learn to draw a line between personal and work time.
For those with children at home, teaching them your routine and sticking to it is important. Develop a system for your family that makes the most sense. Perhaps a posted schedule on the refrigerator with reading time, outside time, and screen time works best. 
Set Boundaries
One of the most awkward things in transitioning from the office to working from home is setting family boundaries. Our spouses and children may not understand just how demanding our jobs are or what time of the day is best for an interruption.
Have an honest conversation with any adults in the house about your preferences to avoid frustration.
For children, a closed door can help signify focused work time when you shouldn't be interrupted. Setting expectations throughout the day can also be a great reminder for little ones. "Mommy is going to be on a video call. You may come in quietly, but no talking, please."
 Take Five
Without the customary chit chat of our office environment or the regular walks to the kitchen for snacks, we tend to spend more time glued to the screen.
Set a reminder to get up and walk around for a few minutes each hour. This will greatly reduce eye strain as well as neck and shoulder pain.
Take in those blooming flowers outside, enjoy a five-minute yoga session, or give your pet a tummy rub.
Speak Up
Working remotely can be quite an adjustment when it comes to communication. Some of us do better with face-to-face conversations. If you feel something has been miscommunicated, you can save a chunk of time by reaching out with a video call.
We often learn so much through body language and tone as opposed to a lengthy email chain. Don't be afraid to reach out!
May your next few weeks of remote work be even more efficient and prosperous with these tips in mind!