Prosciutto-Wrapped Mozzarella with Marinated Tomatoes
by Carly Cerniglia
The perfect appetizer for your late summer dinner, these prosciutto-wrapped mozzarella balls are delicious. These are so simple to put together you'll find yourself making these time after time. September brings plentiful tomatoes, and what better way to highlight them than with high quality olive oil, fresh garlic, and basil. Serve with crusty bread to soak up all the leftover goodness. 
2 T good quality olive oil
¼ tsp red pepper flakes
1 garlic clove, sliced thin
Balsamic vinegar
Black peppercorns
Black pepper to taste
Himalayan salt to taste
Fresh basil
10 small mozzarella balls
¼ lb prosciutto, thinly sliced
6 cherry tomatoes, halved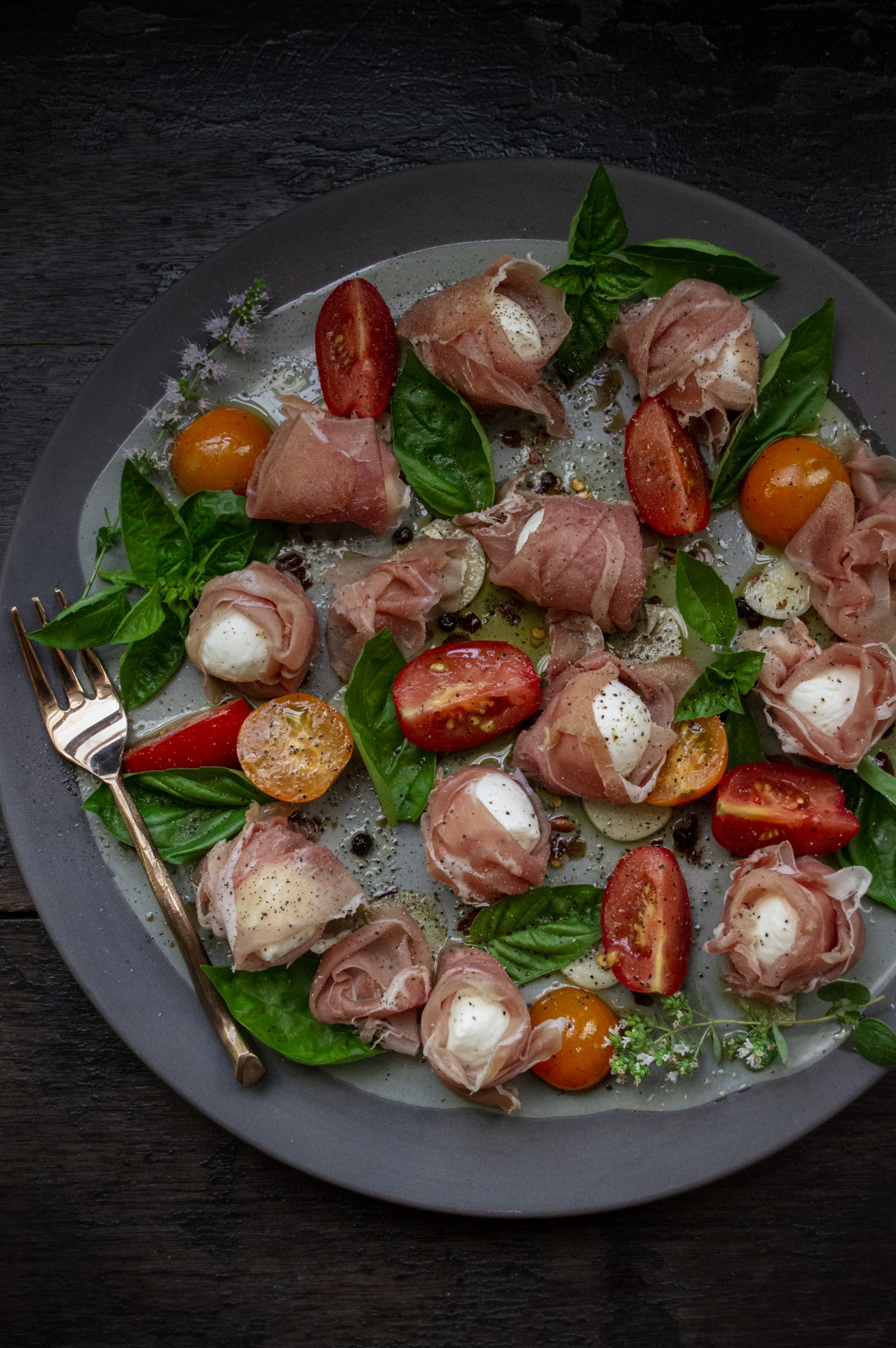 Mix olive oil, salt, pepper, peppercorns, garlic, and tomatoes. Let marinate 10-20 minutes.
Meanwhile, wrap prosciutto around mozzarella balls.
Spread tomato mixture evenly on a rimmed plate. Drizzle balsamic vinegar on plate. Arrange mozzarella and basil leaves.
Finish with black pepper.
Enjoy!