Jalapeno "Pop"-pers

by Carly Cerniglia
The ode to Pops everywhere, these jalape
ñ
o poppers are a staple in my family. My mom makes the filling, and my dad cleans the peppers. I thought this would be the perfect recipe to please all the dads out there for their special day! Loaded with bacon, cheese, scallions, and chives, these little peppers pack a punch. Not too spicy, but creamy and a little crisp, your family will have these devoured before you can blink.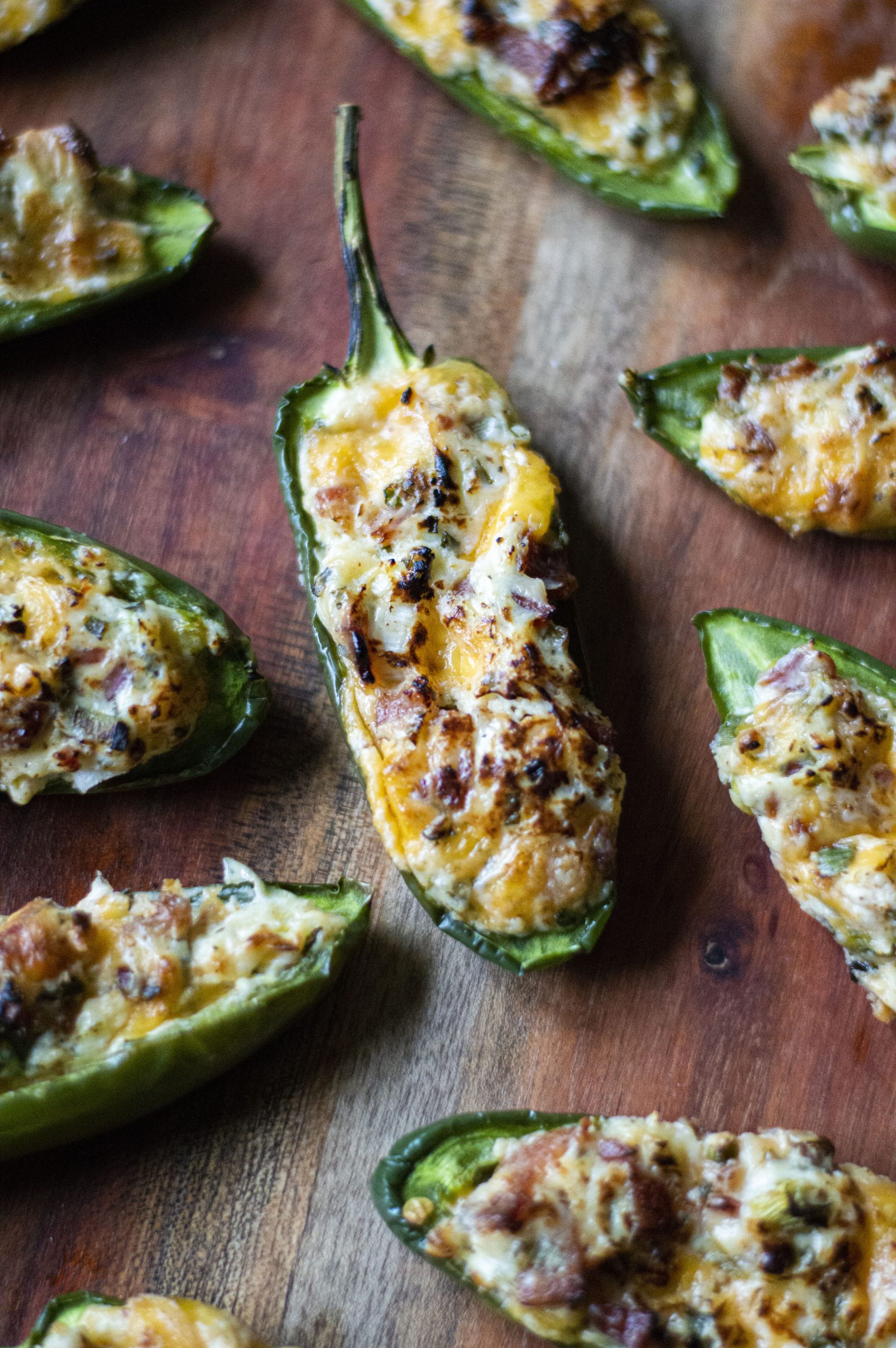 10 jalapeños
1 block cream cheese, room temperature
3 scallions, sliced
1 garlic clove, chopped
8 slices bacon, cooked crispy, chopped
3 tablespoons chives, chopped
Salt and pepper to taste
Dash of garlic powder
Preheat the oven to 375 F. Line a sheet pan with aluminum foil. 
Meanwhile, wash the peppers. Cut in half lengthwise, keeping the stem intact. Spoon out seeds and white pith. To make your peppers spicier, leave in a bit of the pith. I like to use disposable gloves for this, as my skin is very sensitive to the jalapeños' heat. Set them aside.
Mix the remaining ingredients together. Spoon into jalapeño halves. 
Bake for 17 minutes, then broil until golden spots appear on the cheese. 
Do not overbake! You want the pepper to remain a bit underdone. 
Enjoy!
To grill: Skewer, cheese side up, and fold aluminum foil around the pepper to make a pocket so the foil doesn't touch the cheese. Grill until done.