On Common Ground

by Jo Snyder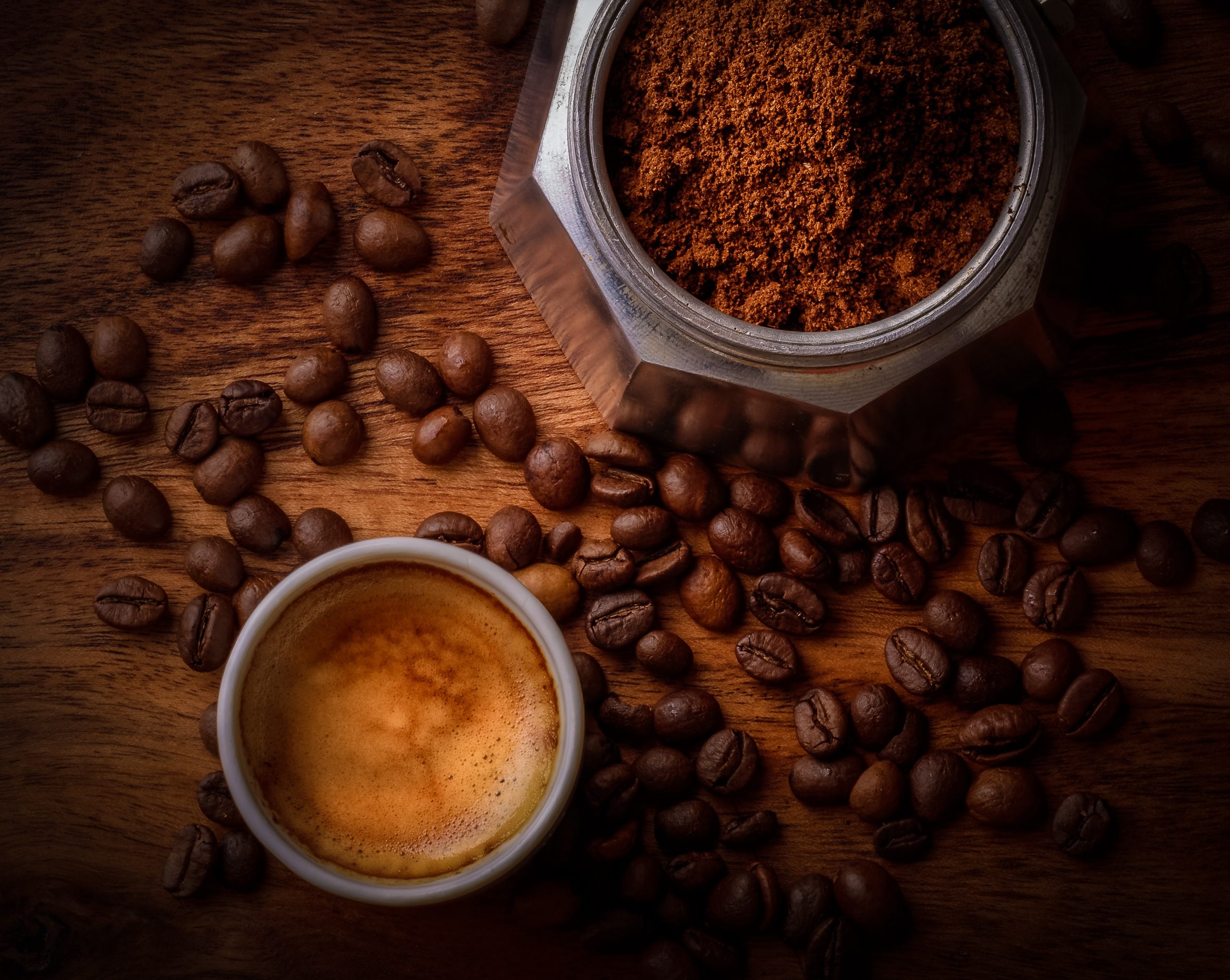 "Coffee really brings people together," says Dan Gould of Uncommon Grounds. I was fortunate enough to speak with him in August about the history and passion of his specialty roastery. 
Dan has worked in coffee since 2001, when he owned a coffee shop in Neenah. Roasting was always more his speed, so after a few years at his cafe, he decided to move on and has been roasting his own coffee since 2013. Uncommon Grounds roasted coffees first hit retail shelves at a local Festival Foods. 
Dan is happy to say that you can now find his coffee in over a dozen locations, from New London to Egg Harbor! His roastery is in Appleton, but Dan is "all about the source," he says. "Coffees from different regions have such distinct flavors." He hopes that's reflected in each of his roasts. 
When I asked Dan what his favorite aspect of roasting was, he couldn't decide. When roasting, Dan says he especially enjoys the sensory aspect and really focuses on the subtle flavor nuances. 
"I try to highlight each coffee's unique characteristic," he explained. After all, a coffee from Ethiopia is not the same as a coffee from Central America, and he tries to let each part of the world have their say in his coffees. 
There are many differences between working in a roastery and working in a cafe, but Dan says one of the main things he misses about coffee shop work is the day-to-day interaction with customers. Roasting is where his heart is, but he did enjoy the social aspect of owning his own cafe. 
One of his biggest concerns in roasting is where his coffee comes from. Dan orders his green (un-roasted) coffee beans from an importer that focuses on sustainably grown coffees. He says he was able to go to Colombia in 2017 with his importer and he hopes to see more coffee farms in the future. 
I asked Dan about the inspiration for his roastery, and he said he feels the name Uncommon Grounds is sort of a double-entendre. "I try to be uncommon with my roasting practices, but coffee is also a common ground for so many of us."
He says his best seller is his Harmony Roast, and he chose that name because coffee can bring harmony into our lives. Dan can't decide if he has a favorite of his own. "I like to try a new coffee every week. I like to taste variations on the same beans, and it's just so hard to choose one I like best." 
If you haven't given Uncommon Grounds a try, check out their retail locations. Visit uncommongroundsspecialtyroaster.com
Filter Coffee, Not People

by Jo Snyder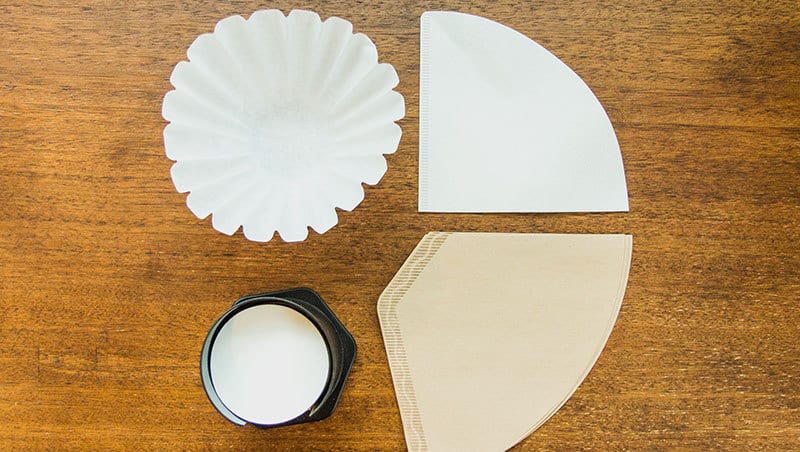 This month I'd like to give you the scoop on an essential coffee basic: the filter.
Unless you like it Turkish style, most of us use filters when we brew our coffee, whether that's with a machine or as a pour over. Filters seem like they should be the simplest choice you have in the coffee-brewing process, but then again, nothing worthwhile is ever easy. 
Filters come in all different shapes and sizes, but also materials, and then there's the great debate: bleached or unbleached. 
Let's deal with the last two. We've all stood in a grocery store with a pack of brown filters in one hand and white filters in the other, wondering what difference it really makes – or at least I have. So, let's break those differences down. What are bleached filters, anyway? They're a paper filter that has undergone a bleaching process to make them appear white. As most of us know, natural paper is brown to start with. This bleaching process mainly uses either chlorine or oxygen to turn the filters white. Chlorine is commonly used to whiten filters, but it's considered the lower-quality form of bleaching and is also not as good for the environment. For one thing, there's an added step in the manufacturing process. And these filters can be a pollutant when they're disposed of. If bleached filters are your preference, look for the filters whitened with oxygen-based bleach as it's a bit eco-friendlier. 
Unbleached filters are usually the same price, perhaps a little less, and they're probably the best option for eco-friendly paper filters. Some people find that using these filters results in their coffee having a "papery" taste when it's done brewing, but that is very easy to avoid. Before you add coffee grounds to your filter, simply wet it and then dispose of any excess water before you begin the brewing process. I recommend wetting paper filters, no matter what, as it seems to always improve the flavor of coffee.
These days you also have the option of using metal filters for pour overs, even if you aren't using a French press. Metal filters cost much more up front, but it's usually a one-time purchase and you get what you pay for. There are a few things to note if you're interested in metal filters. They will result in a cup of coffee that tastes very different from coffee made with paper filters. Metal filters don't absorb the oils that are naturally present in coffee the way paper does, so your coffee will have a very different mouthfeel and seem more full-bodied, like a French press. And there is also more cleanup involved. A paper filter requires almost no cleanup; you simply lift and throw it away. Metal filters must be emptied and cleaned between each use, and periodically need a good washing cycle in a sink or dishwasher to make sure they're squeaky clean and ready to use. If you're interested in giving metal filters a try, I recommend getting an Osaka Coffee Stainless Steel Cone Filter.
For more coffee filter know-how, visit roastycoffee.com