The 920 | Better Together
Everybody Counts!

by Karen Nelson
Five years ago, I marched across the Edmund Pettus Bridge with U. S. Congressman John Lewis for the 50th Anniversary of the March on Selma, Alabama.
Today, amidst a lot of pain and suffering, we must do everything possible for the protection of the unfortunate and weak in our community giving voice and power to those who have gone invisible for too long! We are at a tipping point. Grief, trauma, anger. Dr. Martin Luther King, Jr. said "Anger is the language of the unheard." Give people the space to feel it. This summer of 2020 was a time of mourning. Thanks to the organizers in Appleton, all the demonstrations here remain peaceful! Now, we need to pivot to purpose and action.
This is a huge year for civic participation and engagement! Despite COVID-19 presenting real challenges we need to do everything we can to protect our democracy. In my role as Vice-Chair of the Outagamie County Complete Count Committee, with Jerry Iverson, Chair, our effort to have a safe and accurate census count will help secure voting rights, fair and accessible elections, an independent judiciary, congressional apportionment, and state redistricting for the next ten years!
Everything we care about as Americans rises and falls on our ability to complete a safe and accurate census count: roads, bridges, infrastructure, gun safety, climate change, justice reform, immigrant rights, educational equity, economic security, and healthcare.
Everyone has a seat at the table by participating in the census! Historically undercounted populations are not hard to count. It just means we have to go the extra mile to find and reach them right where they are: people of color, children, immigrants, the homeless, and those on the other side of the digital divide.
Voter suppression and racial exclusion from civic participation is so American, that to speak up makes some people question that person's patriotism! It's time we demand our politicians, regardless of party, compete on a leveled playing field and win, not a gerry-rigged one. 72% of Wisconsin wants fair maps!
This is a watershed moment. The time is NOW! The deadline for Census 2020 has been cut short by a month. I am sounding the alarm, DO IT BY SEPTEMBER 15th! The final date is now September 30 (moved back from October 31). Get everyone you know to go to www.census2020.gov or call (844)330-2020. Also, register to vote at https://myvote.wi.gov/en-US/VoterRegistration. The fight continues. 
In 2013, the U. S. Supreme Court struck down the section of the Voting Rights Act of 1965 that required certain voter protections. The Voting Rights Advancement Act (VRAA), recently renamed in honor of the late Congressman John Lewis, if passed will restore and modernize the original protections. The Equal Rights Amendment (ERA) is still not ratified. Stay woke! 
Let's seize this seminal moment to finally change systemic racism to move us toward a more perfect Union because we are BETTER TOGETHER!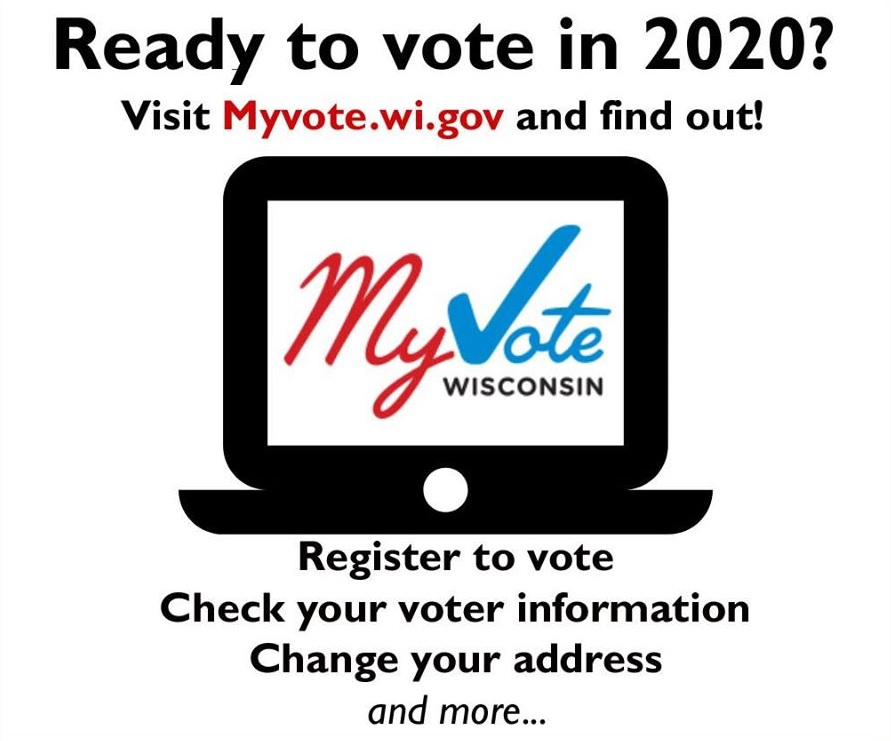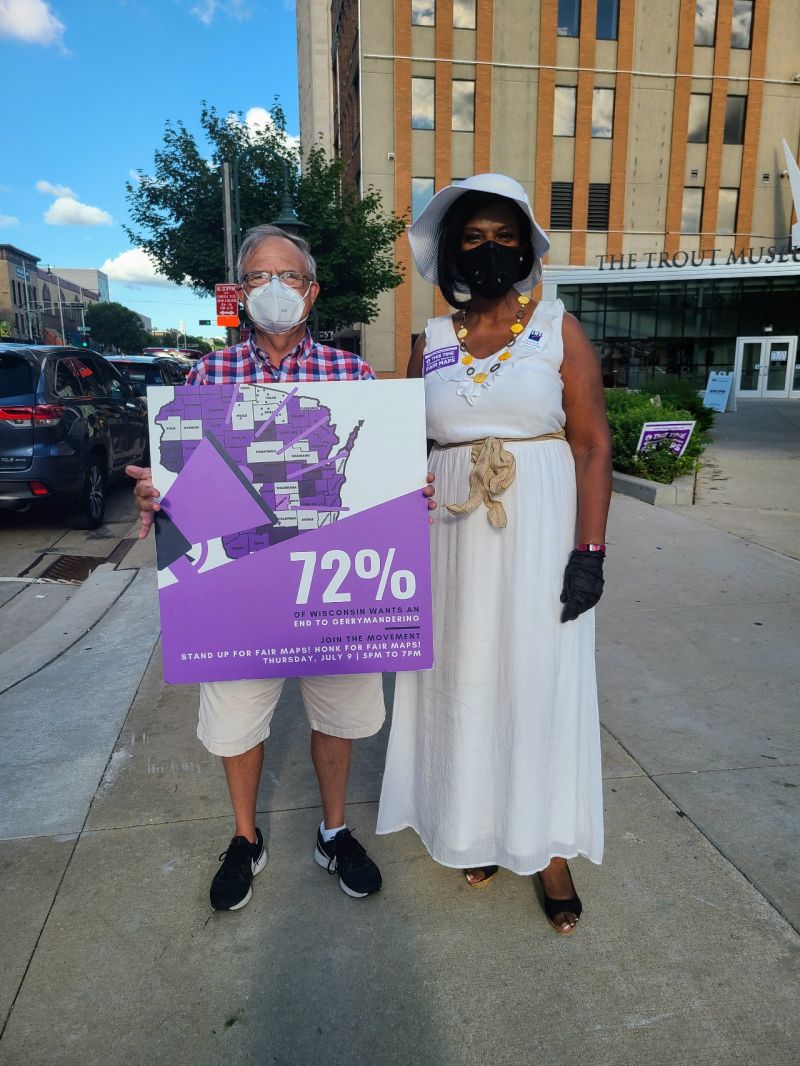 For More Information:
Dignity & Respect Campaign
For More Information:
The City of Appleton's official Diversity & Inclusion FaceBook page
The City of Appleton's Website:
for our 30 page book of Diversity Resources
Her Voice. Her Vote. Our History.
by Karen Nelson
This month marks the 100th year of the passage of the 19th Amendment to the U.S. Constitution, giving women the right to vote. It's hard to this as controversial. Yet, when the women's suffrage movement began, that was the case. In the mid-1800s, women were considered property! They had no right to own land, divorce, no right to their children or control over their own bodies! 
The early women Suffragists Lucretia Mott, Elizabeth Cady Stanton, and Matilda Joslyn Gage are often credited with being the founding mothers of the women's movement. "The fact is the movement was born in the territory of the Haudenosaunee (Iroquois) in 1848," writes Sally Roesch Wagner in her book "Sisters in Spirit." They learned the stark contrast of life in a matriarchal society. The line of the Chief came through the line of the mother. 
After taking the Native American land, our country's next original sin was slavery. Quakers in England were leaders in the abolitionist movement, but women were placed behind a screen. Sitting behind that screen were Lucretia Mott and Elizabeth Cady Stanton. Fuming, they resolved to hold a women's rights convention in America. 
Eight years later they made it happen in New York where the Declaration of Sentiments was presented. Escaped slave-turned abolitionist Frederick Douglass was in attendance. Ardent supporter, Susan B. Anthony also joined the cause. 
When the Civil War broke out in 1861, Stanton and Anthony made a strategic decision: to suspend their campaign for women's rights and focus all their efforts in support of the first great cause stated for: to abolish slavery. They believed their efforts would be richly rewarded with rights for women as well as for blacks. They were wrong. 
"This hour belongs to the Negro," said abolitionist Wendell Phillips. The 13th Amendment abolished slavery in the United States in 1865 and the 14th Amendment was ratified in 1868 granting citizenship to "all persons born or naturalized in the United States.". Working hard to get the word "sex" added proved to be a bridge too far. 
On the convention floor in 1869, Anthony said, "I'd rather cut off my right hand than ask the ballot for the black man and not the woman." To that, Douglass exclaimed "I do not see how anyone can pretend that there is the same urgency in giving the ballot to woman as to the Negro." 
Fast forward to 1913, Alice Paul organized the Woman Suffrage March in Washington, D.C.. It attracted 10,000 marchers and half a million spectators. 
The march was supposed to be a dignified affair, but the crowd became unruly. The cavalry had to be called in to keep order. The fight continued with the Silent Sentinels who kept up silent protests in front of the White House from January 1917 to June 1919. Just as the fight for the vote was peaking, the 1918 flu pandemic set their efforts back. 
Finally, the 19th Amendment was written, providing men and women with equal voting rights. The amendment states that the right of citizens to vote "shall not be denied or abridged by the United States or by any State on account of sex."  It passed in 1919 and ratified in August of 1920. Wisconsin was the first state to ratify!
Change in America is not given, it is fought for. From the Emancipation in 1863 to 14 years of Reconstruction thru 80 years of Jim Crow, it was not until 1952 that Asian women could vote, 1957 before Native American women could vote, the Voting Rights Act of 1965 before black women got the right to vote, just 55 years ago and Latina women 10 years after that in 1975! 
Our work is not done! Today we witness the brutal killings of so many black men and women: Sandra Bland, Kathryn Johnston, Breonna Taylor. Say their names. 
We must root out systemic racism. Stand up and be counted in the Census 2020 and register to vote because we are BETTER TOGETHER!
To count in the Census 2020 visit www.my2020census.gov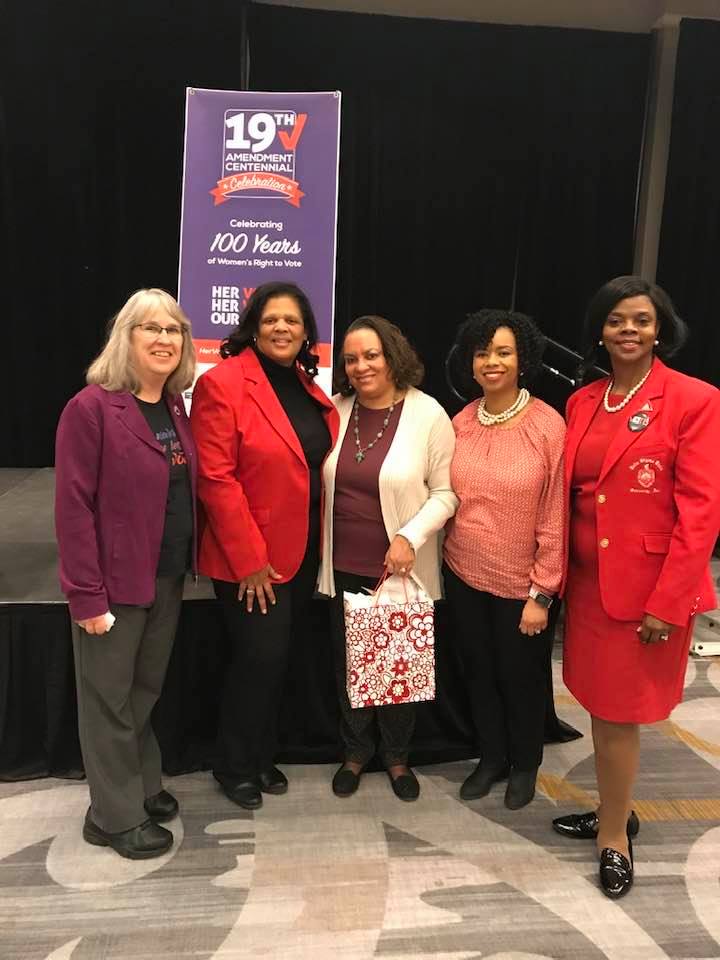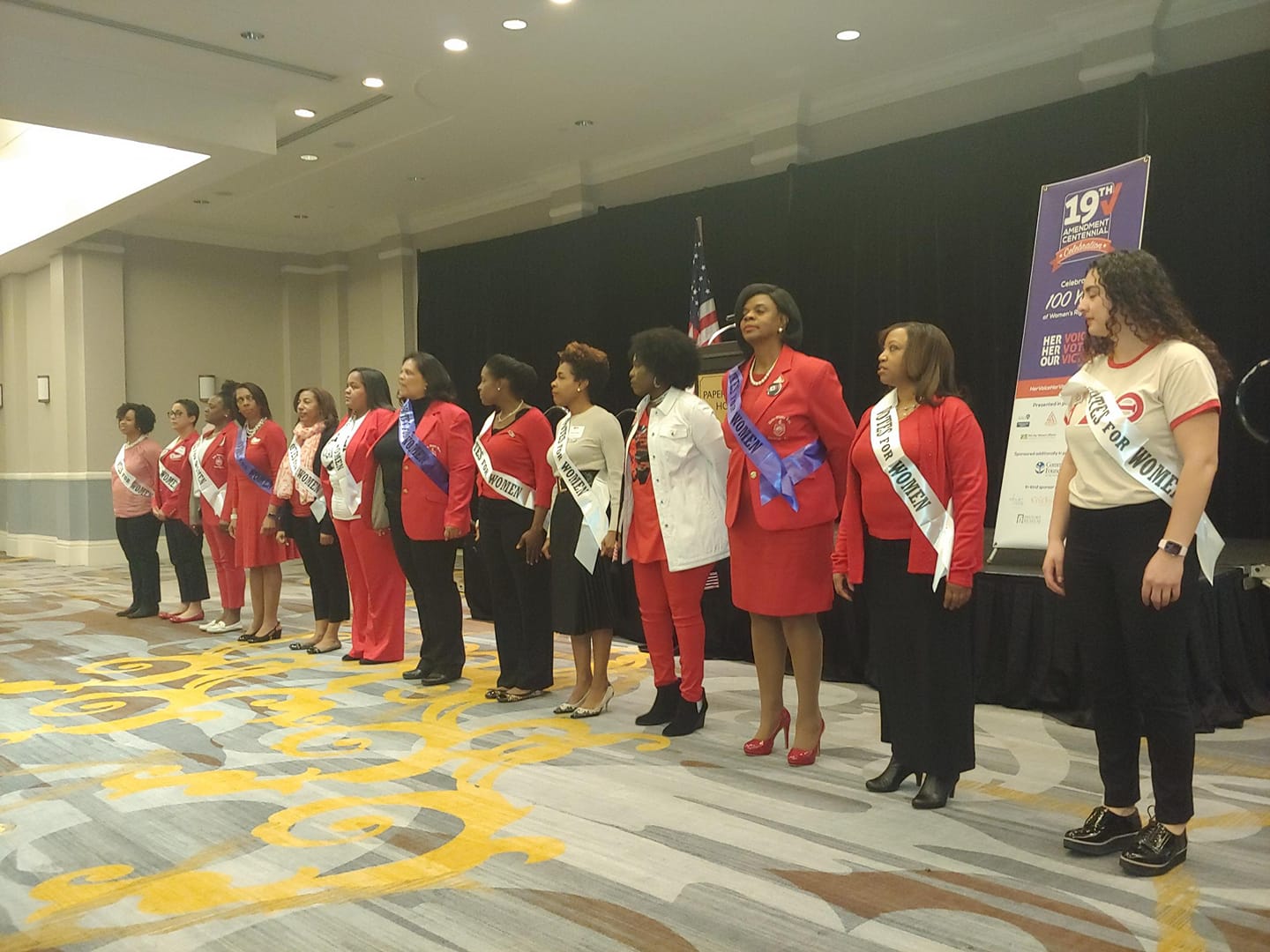 For More Information:
Dignity & Respect Campaign
For More Information:
The City of Appleton's official Diversity & Inclusion FaceBook page
The City of Appleton's Website:
for our 30 page book of Diversity Resources
Yes, All Lives (Should) Matter
by Karen Nelson
With profound grief in our hearts for the recent killings of George Floyd in Minnesota, Breonna Taylor in Kentucky, and Ahmaud Arbery in Georgia, it is time to underscore the need to work BETTER TOGETHER. At the same time, the COVID-19 crisis brought decades of racial disparity in healthcare into plain view, as Black, Latinx, Indigenous, and other people of color contract the virus and die at higher rates. I live in the intersectionality of both: racism and a health pandemic. These combined crises demonstrate the existence of institutional and structural racism and the need for government's role in dismantling systems that harm communities of color. 
Do ALL lives matter? Emphatically, YES, but all clearly do not matter until Black lives matter too, instead of being targeted, killed and mass incarcerated. It's not ONLY Black Lives Matter; it's who we're focusing on right now, fighting to be included in 'ALL'. After the COVID-19 crisis is over, future federal allocations will be based on an accurate Census 2020 count to recover. This year's count is critically important in helping us establish community equity. The estimates are for every person NOT counted, the county loses $1,400 per person per year for each of the 10 years between now and the next Census in 2030! That's $14,000 lost per person. Let me put that into perspective. The 2010 Census missed about 2.1% of African Americans and about 5% of American Indians living on reservations. That resulted in approximately 2 BILLION dollars lost from just those two communities. We must do better in 2020.
So, how did the City of Appleton become so focused on diversity and inclusion? This position was created 22 years ago in the APD as Inter-cultural Relations Coordinator. In 1992, the APD swore in its first Hmong Liaison Officer. In 1997, Police Chief Rick Myers created the position as shared with the Appleton Area School District. They brought the idea to newly elected Mayor Tim Hanna, who agreed because he believed in being proactive. After only one year, both organizations realized they each needed their own full-time person. In 2007 the position moved directly into the Mayor's office and the title was changed to Diversity Coordinator. In 2016, Inclusion was added to the title. Hired in 2017, I am the seventh lucky person to hold the job during its 20th Anniversary! 
January of 2018 was the kick-off and 2019 marked the one-year anniversary of the City of Appleton's Dignity & Respect Campaign. I lead this initiative in partnership with Lawrence University's Vice President of Diversity and Inclusion, Dr. Kimberly Barrett. The goal of the initiative is to support community organizations, youth programs, schools, and sports programs in making Appleton a better place for all to live with our differences.
We chose the day after Dr. Martin Luther King, Jr.'s birthday as a call to action for the community to come together and rally around the issues of racism, bias, inequity and injustice in our society. The engagement of my City Hall colleagues and the community's enthusiasm warms my heart. Every workshop had been successful with rooms filled to capacity and over 2500 people taking the pledge.
The City of Appleton is taking the D&R Campaign to the next level in 2020 with Advancing Racial Equity thru GARE (Government Alliance on Race Equity). In 2019 we formed a core team of City of Appleton Directors, including APD Chief of Police Todd Thomas. The mission of GARE is normalizing conversations around race and doing systemic work. We are committed to the task of working to achieve racial equity and advancing opportunities for all. In February 2020, the Appleton Board of Health recommended that racism be declared a health crisis with its passage by the Common Council of the Resolution.
Now, Mayor Jake Woodford and I proudly wear lapel pins that say, "I Will Do My Part." If everyone does their part, the City of Appleton will be a better place at accepting ALL of our differences making us BETTER TOGETHER.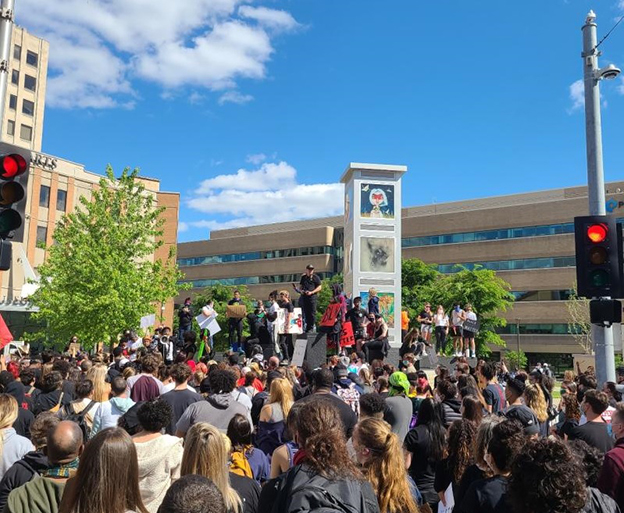 For More Information:
Dignity & Respect Campaign
For More Information:
The City of Appleton's official Diversity & Inclusion FaceBook page
The City of Appleton's Website:
for our 30 page book of Diversity Resources