A Ballad of Love and Glory
By Reyna Grande

Inspired by the true story of the Irish regiment that fought alongside the Mexican Army during the Mexican-American War, this historical saga follows the love story of a Mexican army nurse and an Irish soldier fighting for survival. John Riley, an Irish immigrant who joins the U.S. Army after escaping the famine and poverty of his homeland, soon finds that his commanding officers are not so welcoming to incoming Irish. Forced to the breaking point by the atrocities he sees committed, John deserts and joins the Mexican army, forming the St. Patrick's Battalion. There he meets Ximena, a skilled healer who joined the war effort after Texas Rangers forced her family off their land. Together they are swept up in a dangerous conflict, and their love may not be enough to survive the brutal conditions of war.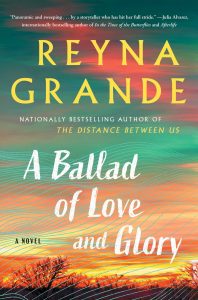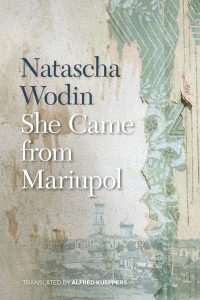 She Came from Mariupol
By Natascha Wodin

Newly translated into English, this is the captivating, and oftentimes haunting, memoir of Natascha Wodin's efforts to discover the history of her family. Born in 1945 in Germany in a camp for "displaced persons", Natascha would have little opportunity to learn about her mother's past before her unexpected death when Natascha was just 10 years old. All she knew was that her parents left their home in Ukraine in the Nazi forced labor program in 1943. Growing up in Germany as an outsider, Natascha never fully understood her Eastern European roots or the horrors that her mother undoubtedly witnessed. Now, she recounts her journey to rediscovering her past, and the stories of millions of others whose lives were uprooted during World War II. 
Under Lock & Skeleton Key
By Gigi Pandian

This cozy mystery is a delight of secret rooms and hidden passages. For Tempest Raj, a young stage magician from Las Vegas, illusions and secrets are rarely a mystery. After a near fatal mishap on stage derails Tempest's career, she returns home to regroup and help at her father's company. Tempest's father specializes in making hidden rooms at his construction business, but things go terribly wrong when the body of her former stage double is discovered at one of his renovation projects. Tempest can't shake the feeling that she was the intended victim. She must figure out if a murderer is afoot, or if the family curse is real after all, and whether she might be next.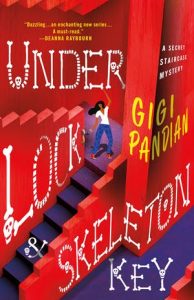 "My childlike conception of my mother's hometown survived for decades in the inner darkrooms of my mind. Sometimes I was not even certain if [Mariupol] truly existed, or if, like so much else that had to do with my origins, I had simply invented it."
―
Natascha Wodin, "She Came From Mariupol"