A Socially-Distanced Halloween

by Nikke Soni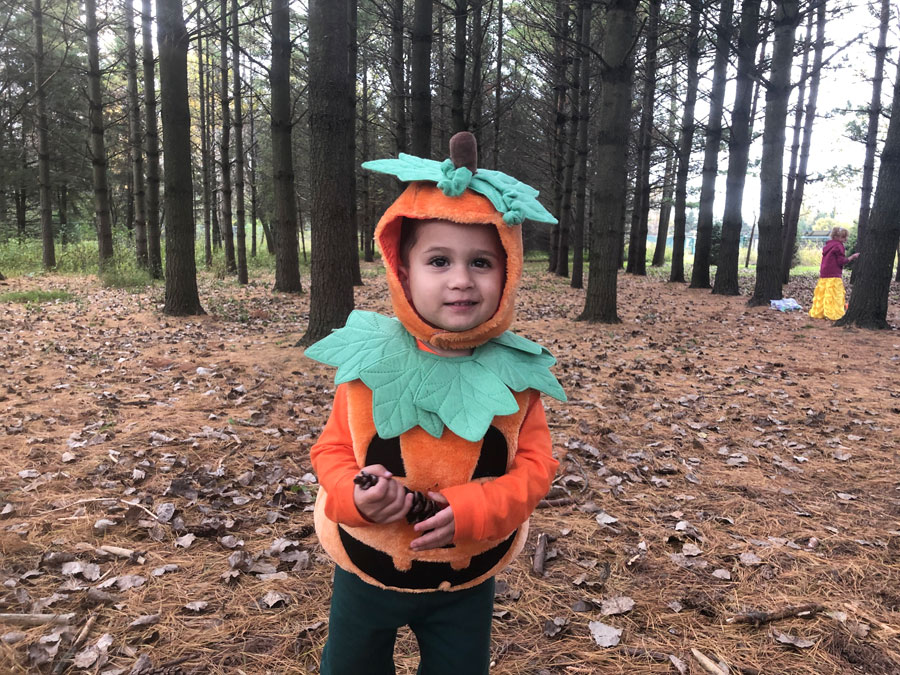 Traditions are hard to break. 2020 has proven to be the year of breaking many traditions every day and especially with how we celebrate holidays and milestones. Regardless of not being able to celebrate in what we consider traditional ways, families and organizations have found ways of creating new traditions. Birthdays have been celebrated with parades and yard signs, weddings have become more intimate and meaningful, and holidays are being celebrated without large gatherings.
Fall is the start of the holiday season. Halloween is a holiday that many people love from young to old. There are many great new traditions that you can start with your families to provide a safe, fun, and socially-distanced Halloween this year.
For younger families, an outdoor (front or backyard) or indoor pumpkin hunt could provide fun for finding treats. There are various methods such as utilizing old orange Easter eggs or finding small plastic pumpkins to fill with treats and setting them up in a style similar to an Easter egg hunt. If your kids are older, you can wait until dark and have them do a flashlight hunt to find them. If you wanted to skip hiding all the small items, you could set up a scavenger hunt with clues leading to one big bucket of candy at the end.
For older families, having a haunted movie night and watching an age appropriate Halloween movie along with special treats can become a new tradition. "The Nightmare Before Christmas" or "It's the Great Pumpkin, Charlie Brown" are great movies for creating traditions.  
Our local nature areas are taking advantage of their large outdoor spaces by providing several Halloween events that are sure to provide social distancing and fun at the same time.  
Heckrodt Wetland Preserve will be hosting their annual Creepy Crawlies 2020 on Friday, October 2nd. The event is already sold out. Be sure to check out their webpage for updated programming including their new Eco-Explorers Fall Day Camp.
Bubolz Nature Preserve will be hosting their annual Romp in the Swamp "MASK"ERADE on Saturday, October 17th. Families can explore one of two trails and collect a trick-or-treat goodie bag at the end. There will be activities set up along the way and the event is completely outdoors with extra precautions including reduction of the number of attendees throughout the day by designating time slots.
The City of Fox Crossing will be holding its annual Trick or Treat Trail event on Tuesday, October 20th. Participants can take a walk through the trails of Fritsch Park and collect candy from stations along the way. The event includes hot chocolate and a take home craft kit. Registration is required and available through the Parks and Recreation Department.
I hope everyone can find their own way of celebrating the holidays this fall and embracing the changes along with the new traditions. What has warmed my heart is hearing from so many kids this summer that they had the "best birthday ever!" I hope that many parents may be surprised to hear the same thing this holiday season.  
The New Back to School
by Nikke Soni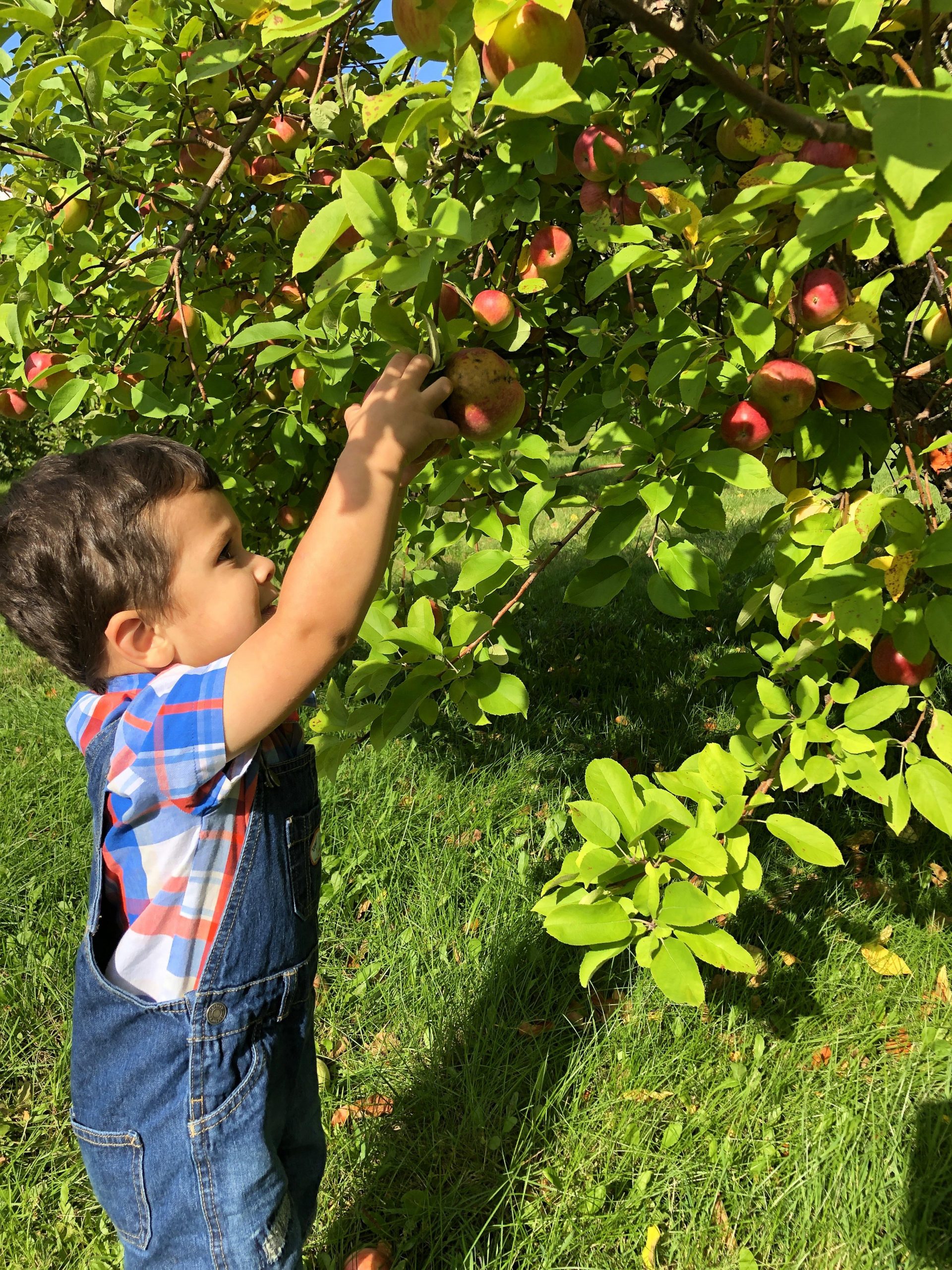 It's back to school in the Fox Valley and for many families the school year is looking very different. In person schooling, hybrid classes, virtual learning, and homeschooling are all options that various families are pursuing. For those families who find their students at home for the first time, there are many resources here in the Fox Valley to assist you with your educational endeavors.  
Our local libraries have many resources for any parents who are homeschooling or looking for supplemental educational materials and experiences. The Appleton Public Library (APL) successfully provided many virtual programs this summer for all ages and will continue with a virtual format this fall.  Virtual Live Storytimes, programs, and clubs will provide educational, free, and fun activities for your family. My son participated in the Virtual Streamteam this summer and the activities provided in our take-home box kept him busy all day long. This was our favorite program at the library, and we were able to have an interactive (utilizing Zoom) and hands-on experience from home.    
If you are looking for a handy way to provide reading materials related to curriculum or just for fun, you can utilize the APL Book Pack service. You can simply call or fill out an online form and they will assemble a book pack that contains approximately 15-30 age- and level-appropriate items selected by their literature specialists. With curbside pickup, this can save families dozens of hours trying to select materials themselves. 
The Neenah Public Library (NPL) is providing three varieties of Take and Create kits for ages 2 to 19 years old. These can be picked up in person or with their curbside pickup and instructional videos to assist you at home. It is great to have a curated and prepped educational project ready to use at home
There are also a wide variety of Parent/Teacher resources at the NPL. From their Early Literacy Play and Learn totes for ages 2 to 8, caregiver packages, homeschool resource binders, and early literacy magazines and materials with producible pages and Parent/Teacher support guides, the NPL and other local libraries have many resources to make your at-home learning experience or supplemental learning experience easier.
Bubolz Nature Preserve is continuing their homeschool bimonthly drop-off program for ages 5 to 12 starting September 8. The classes are based on a season and will be outdoors. This program is designed to supplement science curriculum and taught by knowledgeable naturalist and volunteers. Getting outside is a must for families that will find themselves at home this fall. 
It's disappointing to have so many events and traditions cancelled this year. Fortunately, we live in an area where many activities can be socially distanced. Apple picking, fall fun at the farms, and holiday events at our nature areas all provide safe, outdoor fun. Be sure to check out some of your favorite libraries, museums, businesses, parks and recreation departments, and nature areas for their up to date events coming this fall. There are a plethora of resources, activities, and events that are free or low cost in our area to help us get through this unusual fall and school year.
Parenting During a Pandemic
by Nikke Soni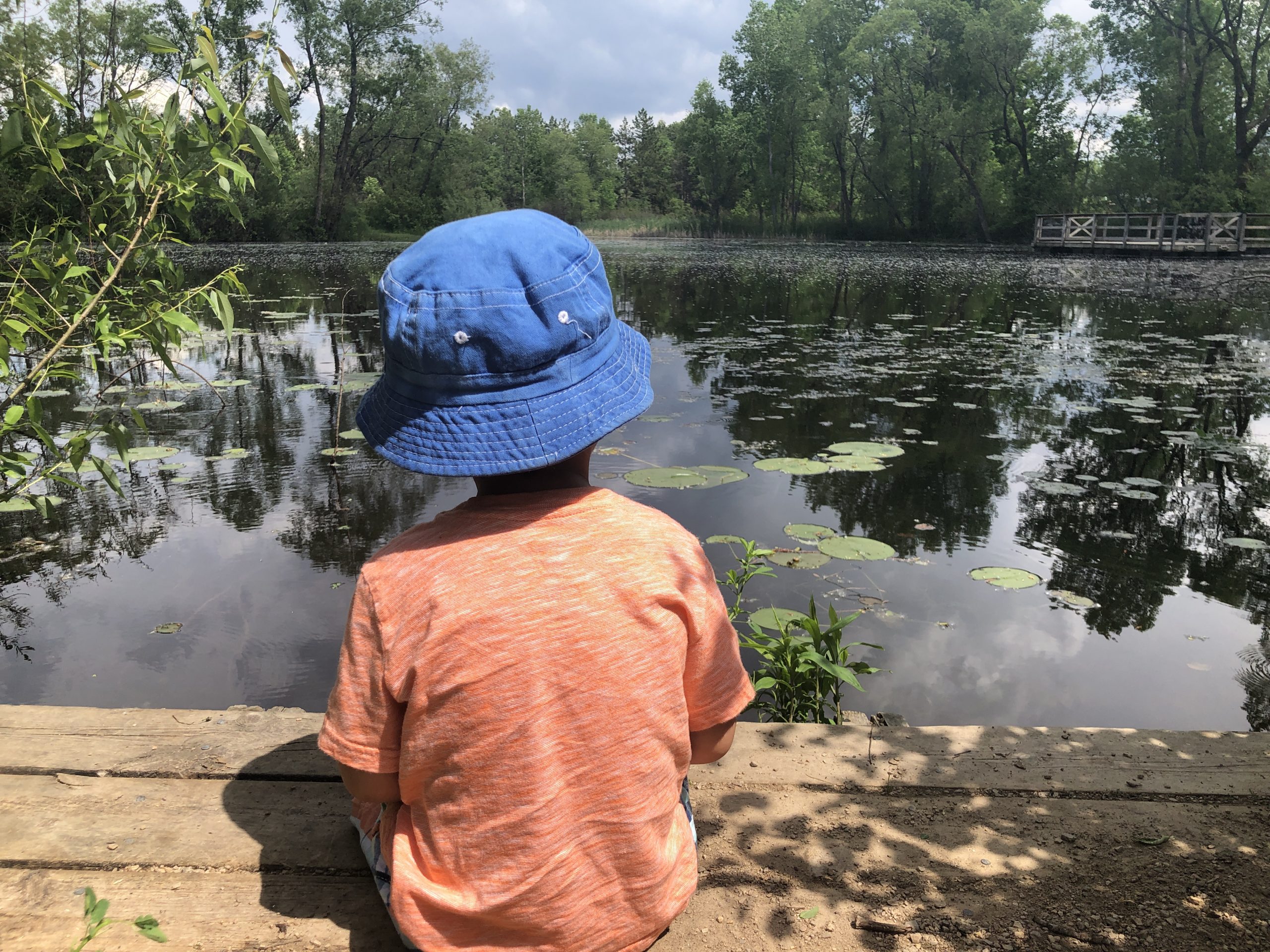 I moved to the Fox Cities three years ago from Columbus, Ohio with my husband and my son. After a year of renting and getting to know the Fox Cities, we purchased a house in Appleton to be close to all the amenities we enjoyed as a growing family and to be central to both Green Bay and Oshkosh. I never imagined we would be living housebound during a pandemic in our first house.  
The beginning of the pandemic was the hardest. The uncertainty of leaving the house combined with the cold and unpredictable late winter/early spring weather left us stuck indoors. I would bundle my one-year-old daughter and three-year-old son in their snowsuits and push my stroller over ice and puddles just to get out on a short walk to feel like I had some change of scenery to save my sanity. What I missed most was all the organizations and events we were used to going to multiple times a day that made living in Appleton with two young children so special. 
Many local organizations and businesses have found ways to connect to their patrons in new and innovative ways. The Building for Kids Children's Museum stepped up to the plate with online programming and at-home activity kits. The Trout Museum of Art is offering at-home Zoom summer art camps for toddlers, which even include the art supplies you can take home.  
Our local libraries are not only working hard with curbside pickup and phased openings but are also offering free online story times and programming for both children and adults. The Appleton Public Library even offered their popular STREAM Team as a virtual summer camp which included a virtual story time, supplies, and instructions for activities in the fields of science, technology, reading, engineering, art, and math. The Paper Discovery Center is offering summer memberships inclusive of a science adventure pack, monthly science kits, digital downloads, and more.  
The City of Appleton has also reimagined their summer programming, providing many wonderful resources on their webpage, drive-in movies for families, and a scavenger hunt complete with a take-home kit.  
I grew up in the Upper Peninsula of Michigan where the outdoors, much like Wisconsin, is celebrated. The pandemic and social distancing has allowed me and my family to continue to explore our wonderful and accessible nature areas in the area. We are often found on the trails at Bubolz Nature Preserve in Appleton, Heckrodt Wetland Reserve in Menasha, 1000 Islands Environmental Center in Kaukauna, and at many of our city and county parks. The extra time spent outside this year has led us to encounter two fawns asleep at Heckrodt, three owls flying from tree to tree at Plamann Park, and many other adventures. Many of these nature areas are offering social distancing outdoor programs such as online nature classes, story walks, self-exploring toddler classes, and take-and-make activities.   
Parenting during a pandemic has many unique challenges for every family. Planning anything is difficult to do with so much uncertainty. However, our wonderful community has many offerings that are free or low cost to assist with the difficulty of being stuck at home.