Fox Cities Performing Arts Center's Reimagined Season
by Jim Romenesko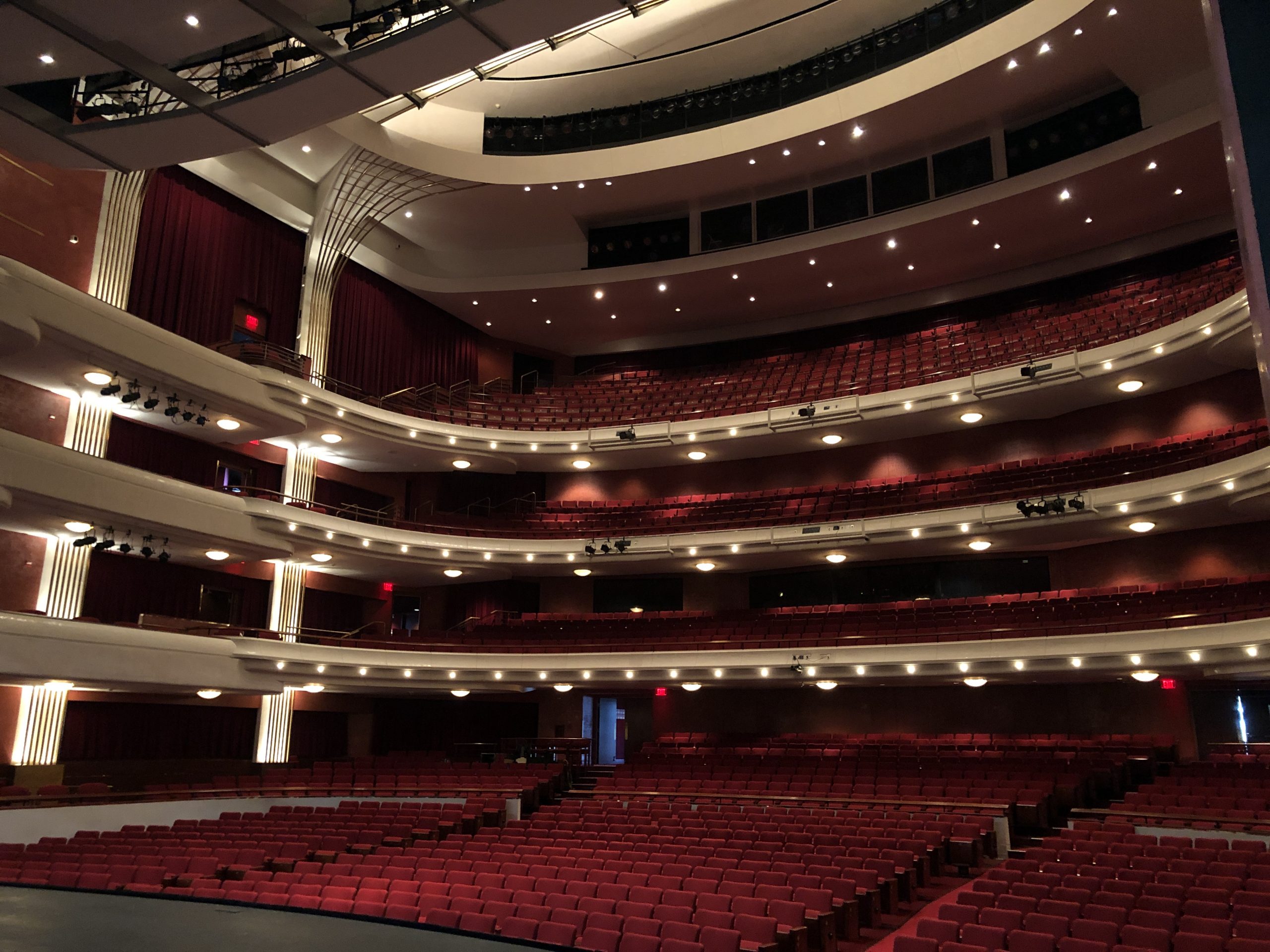 When Joni Mitchell sang "You don't know what you've got 'til it's gone," no one could have predicted how sharply we'd feel the sentiment fifty years later during the Covid crisis.
For many of us, the Fox Cities Performing Arts Center's pandemic-forced "extended intermission" is high on the list of things impacting our quality of life during the pandemic.
Maria Van Laanen, Fox Cities P.A.C. president has a deep understanding of the sense of loss that audiences, employees, volunteers, and performers are feeling.  "Even in a sea of patrons, performers connect with the audience…that's what people miss," she said.
And those connections aren't forged only during the performance.  The ushers, box office personnel and others on the P.A.C. team are also dearly missing the experience of serving the community and performing companies at the world-class venue.
"Hosting three hundred fifty to four hundred events per year means spending a lot of time together," she said.  "We all thrive on serving and get so much energy from sharing the excitement of the performances with our artists and audiences."
But the details involved in raising the curtain on a season of top national acts and touring productions after a global performing arts shutdown are almost unfathomable.   
Van Laanen noted some of the challenges. "The artists must be comfortable, not only performing in a venue with a large crowd, but also touring the country while keeping safe. Artists who perform one-night concerts must commit to fifteen to twenty weeks on the road, and bigger tours need at least double that time."  Add to that a substantial number of international acts and you get an idea of the concerns that must be addressed before a tour can even be considered.
Then there are the government regulations, constantly updated in response to the ever-changing circumstances of the pandemic.  There are so many people involved in making a touring performance happen that, even if regulations allow for fifty people to gather, "The show would never make it off the trucks," Van Laanen said.  
And, indicative of Appleton's stature in the touring world, the P.A.C. president is taking a national leadership role in addition to captaining the local ship.  
A national coalition called Road Producers and Presenters has created the "Opening the Road Task Force" to determine the needs of the four most complex shows currently touring. These experts posit that, by determining the standards needed for venues to successfully host these gargantuan productions ("Frozen," "The Lion King," "Wicked," and "Hamilton"), the procedures for less complex shows and concert events can be set.  Van Laanen is chairing "Team Frozen."  "We have a voice at a very large table," she said.
Despite the numerous obstacles to re-opening, Van Laanen sums up the strength and determination shared by so many in the arts community: "We'll be back," she stated confidently.
Live Theater During the Covid Crisis
by Jim Romenesko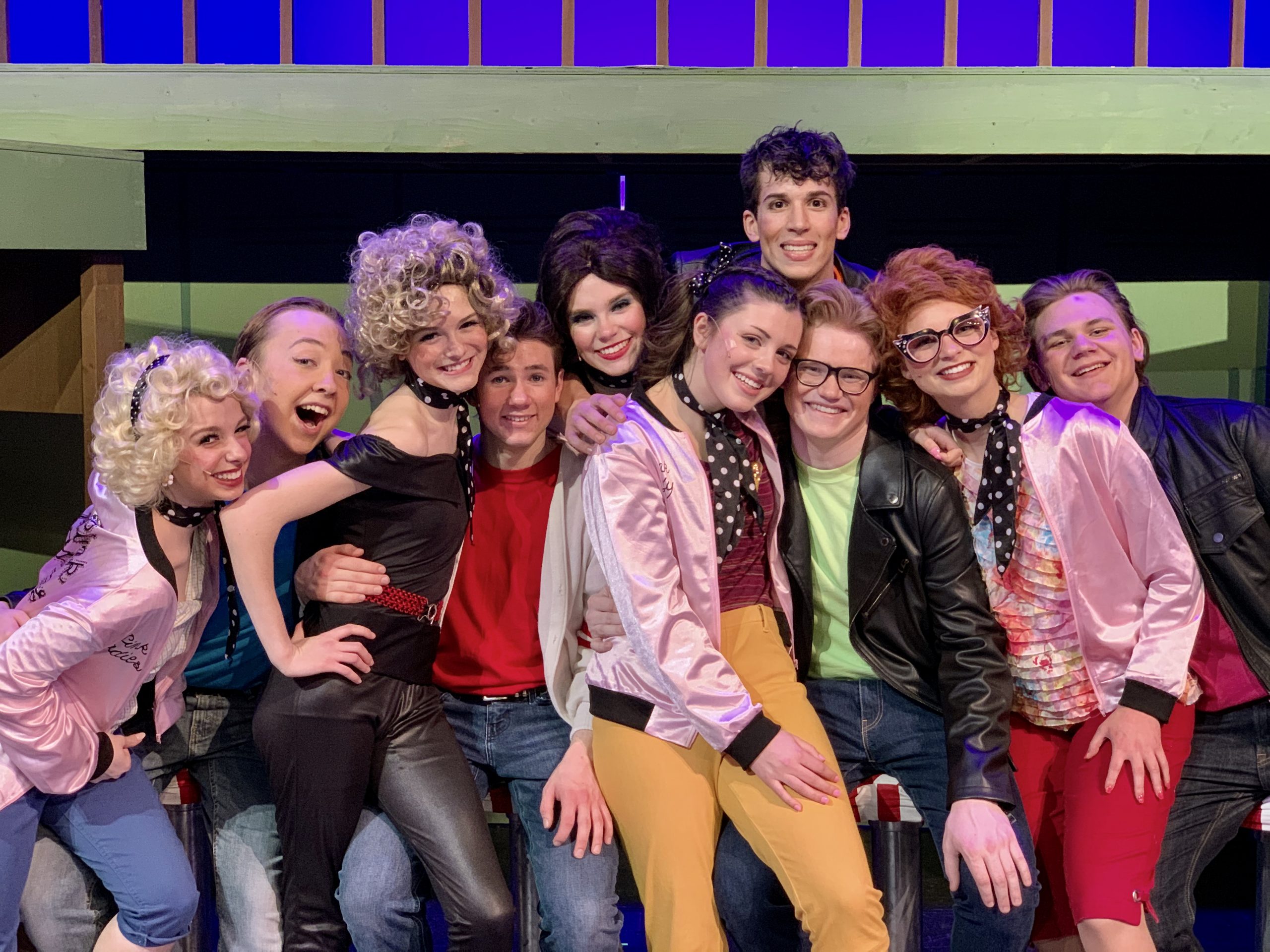 Although remaining healthy is the highest priority for everyone during the Covid crisis, quality-of-life concerns loom large in the minds of many in the creative community.
Broadway theatres are shuttered until next March, touring productions have suspended operations, and, closer to home, the slate of upcoming Fox Valley productions has been wiped clean by the pandemic.
At Xavier and North High Schools, productions of "Matilda," and "Grease" were closed after preview performances and Attic Chamber Theatre cancelled its summer season.  
At Brillion Public Schools, Jonathan Kobs, high school and middle school choral director, was halfway through rehearsals for "Beauty & the Beast Jr.," which was eventually cancelled. Appleton West Drama Director, Kreston Peckham, faced a similar situation with his production of "All Shook Up."  "This has been devastating for the kids involved in our theater program," he said, "especially the seniors who were so looking forward to their last show."
Theatre directors and managers agree that the shutdown has had a huge impact on student performers and technicians who thrive on the creative process.
But theatre is about surviving, even flourishing, in the face of adversity – rising above. And in that spirit, local producers are doing their best to plan the upcoming season amid audience concerns and constantly shifting government guidelines. 
Although it's impossible to know what will be allowed as far as theatre production during the next year, directors cite the importance of involvement in theatre for students as their motivation for planning.
"Many students call the theater their home," says Peckham, "whether they work on the stage or behind the scenes, doing a show is about creating an ensemble – working together towards a common goal."
Others stress the importance of setting a positive example for students.  Jennifer Farrell, Theatre Manager for Chilton Public Schools, says "I worry about the impact that not having a full, live audience will have on our programs and students. However, I have to keep reminding myself that change is necessary right now and we must lead with positivity."
The New York agencies that manage the production rights for plays and musicals are working overtime to provide the opportunity to live-stream shows in lieu of conventional live performances, something that, heretofore, was strictly prohibited.
While some producers feel that this is a viable alternative, others would rather wait until live audiences are allowed once again.
Attic Chamber Theatre President Berray Billington says the community theatre group subscribes to the latter philosophy.  "We feel that theatre is between an audience and the performer. Without live interaction we feel it is not the direction we wish to take," he said.
At Xavier, we are including student input as a major part of our planning. The goal is to avoid any situation where the rug is, again, pulled out from under students who've put in the enormous time and effort required to prepare.
Hayden Kraus, Director at St. Mary Central High School, is also focused on the student experience.  "The focus will be on student learning, even if a full production is not able to take place," he said.
In the end, the "Fabulous Invalid" will survive and thrive.  And that, in no small part, will be due to the dedication, commitment, and determination of its producers, directors, and company members.
Fame, Fortune and All That Jazz
Kimberly High School Debuts Chicago
by Tricia Schwartz
A tale of fame, fortune and acquittal unfolds when nightclub starlet Velma Kelly and chorus girl Roxie Hart claw for the spotlight in a quest for stardom during Kimberly High School's production of Chicago.
Set in the roaring twenties against the backdrop of the Chicago's Jazz Age, murderesses Velma and Roxie seek absolution from their crimes while vying for headlines and public adoration amid a media circus orchestrated by their smooth-talking attorney, Billy Flynn.
KHS senior Macy Berendsen is one of two students cast as Roxie Hart. She likes Roxie's naïve, curious and bold energy, but finds the character's naivete to the world of murder and jazz rivaled by her strong confidence and unapologetic nature. Berendsen finds embodying Roxie's bold and flirty energy integral to her portrayal, but is quick to label the character as "unlikeable".
"Roxie is motivated for the wrong reasons and is ignorant to the way others feel," Berendsen said. "It's difficult to play someone who is so fun and bold, but yet so turned off to a sense of humanity."
Kimberly High School theater teacher and Chicago director Todd Wegner seeks material – for both the classroom and the stage – that is well written and exposes students to a wide variety of genres and historical periods.
"I look for material that provides more than just a surface experience for the students as well as the audience," Wegner said. "We can't just focus on doing things that are meant for teenagers, because I don't think that deals with the substance that these kids can handle."
Salty in nature with motifs of seduction, corruption and murder, Chicago doesn't shy away from adult themes. Students will perform a tamer version specifically licensed for high schools that has been adapted to omit overt sexual references and language.
Wegner says with the exception of absent musical numbers including "Class," "A Bit of Good" and portions of "I Know a Girl," along with a few lines of dialogue, the integrity of the story remains.
"It's virtually the same," Wegner said. "And [it] retains its initial intent."
Wegner cited Chicago's intense choreography as another reason for choosing it as one of three KHS theater productions for the 2019-20 school year.
"We didn't do a lot of choreography last year. We have a lot of students who are excellent dancers," said Wegner. "It was time to put on a dance musical," he continued.
Audiences can expect a storyline of sassy lyrics and snappy beats to be accentuated with dance numbers inspired by famed choreographer Bob Fosse, who choreographed the original Broadway production in 1975.
Berendsen finds the Fosse choreography, which includes tight, quick movements requiring physicality and core control, fun and energetic.
"Compared to past shows we've done, the choreography is a lot more challenging because it follows the very specific style of Fosse," Berendsen said. "It can be difficult to maintain a very isolated style."
"We have spent a lot of time really focusing on capturing those movements and expressions. I think we've done Bob Fosse proud," she said.
Performances will be March 27 and 28 at 7:00 p.m., March 29 at 2:00 p.m., and April 2, 3 and 4 at 7:00 p.m. Tickets are $14 for adults and $10 for students. Tickets are available in advance online at www.kimberlytheatre.com or between 11:00 a.m.-7:00 p.m. by calling 1-866-967-8167. Tickets will also be sold at the door (if available) starting one hour prior to every performance. The show is rated PG-13.